"Our development over the past 25 years, has mirrored Vietnam's transformation from a newly open market, to a lower middle-income country, that's increasing its influence in Asia, and around the world. Since our early years with small teams in Hanoi, and Ho Chi Minh City (HCMC), our footprint is now deep and wide, and we have grown to become a 2,000-strong team with highly-skilled employees involved in projects nationwide," said GE Vietnam CEO, Son Pham during a recent customer event to celebrate GE Vietnam's 25th anniversary.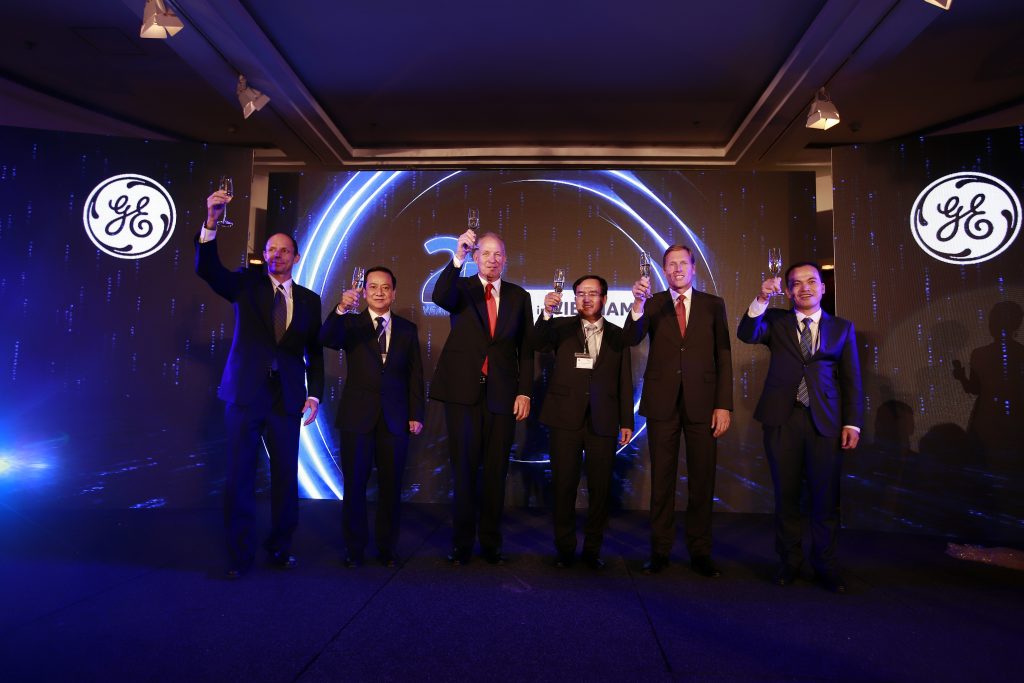 Vietnam Investment Review.

Adding to Alex's comments, Wouter Van Wersch, President and CEO, GE APAC said "Important projects in aviation, energy, renewables, and healthcare, coupled with our Additive Manufacturing and 3D Printing advances at our Brilliant Factory in Haiphong point to another exciting quarter century ahead."

He added, "With ASEAN is projected to be one of the fastest growing aviation markets in the world, Vietnamese carriers can look forward to tremendous growth opportunities. Indeed, a large portion of the $8-billion of deals signed between GE and Vietnamese customers last year, was for aircraft engines."

On the power front, PetroVietnam and GE are developing two gas-fired power plants in Quang Nam that will produce a combined capacity of 1,500 megawatts (MW) of power. GE Renewable Energy is also working with the Ministry of Industry and Trade to help it achieve its goal of producing 1,000 MW of wind power - from new wind farms - by 2025.

And GE Healthcare recently opened Vietnam's second Anesthesia and Intensive Care Simulation Center in Ho Chi Minh City, while Quang Ninh General Hospital has installed the high-performance 512-slices CT scanner. GE training programs for future radiologists, radiographers, and clinicians have also been launched at the Pham Ngoc Thach University of Medicine.
tags