Wind-powered energy isn't new in America. In colonial times farmers relied on wind to mill grain, and during the westward push ranchers used wind to pump water. But today, wind is playing an even more vital role in helping to wean the country's energy industry off fossil fuels. According to the U.S. Energy Information Administration's recently released short-term energy outlook, wind is projected this year to become the largest U.S. renewable energy source.
One sign of the sector's strength is a May 20 announcement from GE Renewable Energy, the leading wind turbine supplier in the U.S., that it has received orders for 728 onshore turbines so far this year in North America. Together, they're capable of generating 2.01 gigawatts (GW), enough to power 800,000 U.S. homes.

Among the new orders is the recently announced Jumbo Hill wind farm in Texas, where 57 turbines installed by utility company Engie will produce 160 megawatts of energy.

"This is a time of unprecedented growth and demand for the onshore wind industry in the U.S.," said Vikas Anand, the Onshore Americas CEO for GE Renewable Energy, at the American Wind Energy Association's Windpower conference this week in Houston. Last year in the U.S., GE Renewable Energy supplied 3 GW of capacity — 40% of all land-based turbines installed in the country in 2018 — and became the top American wind turbine manufacturer, according to AWEA.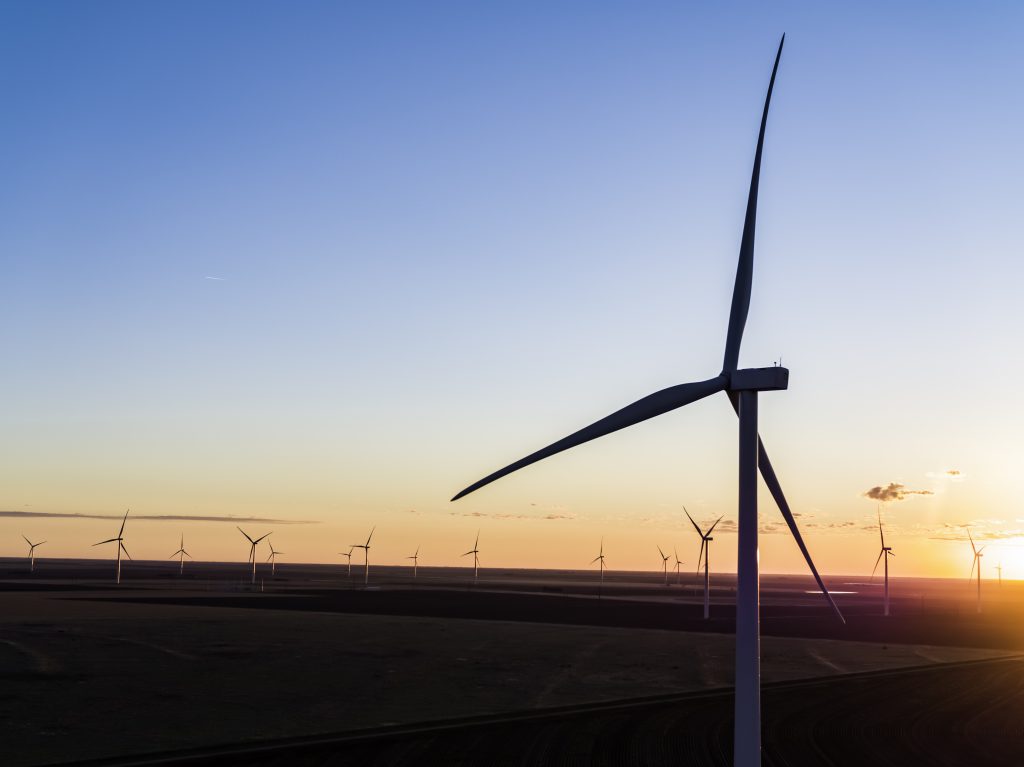 according to AWEA. Wind, solar and biomass will account for about 11% of U.S. energy this year. The balance of the country's electricity sources include natural gas (35% market share), coal (28%), nuclear (19%) and hydro (7%).

Given the accelerating effects of global warming from man-made greenhouse gas emissions, improving America's energy mix with clean sources of electricity is crucial. Revitalizing existing wind turbines to be more efficient is another piece of the clean energy mix. In some cases, this "repowering" is done by replacing whole units with newer, more powerful models or retrofitting some components.

GE also announced at the AWEA conference that it has repowered 2,500 GE and non-GE wind systems since 2017, totaling 4 GW. A further 11 customers are expected to have 3 GW worth of units repowered by GE Renewable Energy by the end of 2020, boosting energy production by 20% on average per unit. According to the National Renewable Energy Laboratory, American utilities could spend $25 billion on repowering by 2030.

The increase in repowering is a sign that utilities are projecting longer lives for their wind farm investments. In line with that expectation, GE Renewable Energy also secured its first 40-year life-span certification for the GE 2.7-116 onshore turbines from TÜV NORD, a German-based technology certification organization. Everything from turbine design to calculating turbine loads and estimating the effects of the wear and tear of internal components goes into certifying turbines; longer certification periods allow wind farm developers to project lower average energy costs on their projects, helpful for securing financing and ensuring long-term competitiveness. The 40-year certification is also a first for TÜV NORD, which has only issued 20-year judgments on manufacturers' wind turbines.

Odds are that longer-term turbine life spans will help extend wind's increasing market share. Even with all the growth in new generation and repowering, wind power constitutes just 6.5% of total U.S. electricity generation — signaling that there's plenty of air left in the industry's sails.
Categories
tags