The Ostroleka C power station, currently under construction in Poland, could be the last coal-fired power plant built in the European Union country. But that hardly means the technology inside it has no future.
The plant, located north of Warsaw, will be much cleaner and more efficient than older coal operations. It will be nimble enough to support Poland's changing energy mix, filling in gaps in solar and wind power. And it could demonstrate how coal plants are still an important component of the world's energy landscape without being the lumbering operations of the past.
"A coal plant today has nothing to do with the coal plant of even 15 years ago," says Michael Keroulle, commercial leader at GE's Steam Power business, which is building the Ostroleka C power station. "It has high efficiency and flexibility. Our coal plants, their local emissions, are as clean as a gas plant. If we didn't have this frantic pushback on coal, we could do great things for the way coal is being used in the world."
When the 6 billion zloty (approximately $1.5 billion) Ostroleka C plant comes online in 2023, its 1,000-megawatt capacity will serve up to 300,000 homes. It will use so-called ultra-supercritical equipment, including the boiler and the steam turbine, that will boost the plant's efficiency by more than a third compared to the average coal plant, from 33 to 46 percent.
Starting in the 1980s, engineers spent decades studying the behavior of steam and metal exposed to extreme heat and titanic pressures. At these conditions steam turns into a supercritical fluid — hence the technology's name — that behaves simultaneously like a liquid and a gas and spins the turbine in a superefficient manner.
Today, GE Steam Power's latest boilers and turbines use special steel alloys and designs that allow engineers to heat steam to 600 degrees Celsius and squeeze it above 300 bars, or 4,350 pounds per square inch — roughly the same force as a bullet striking a piece of solid metal.

Those properties allow operators to convert more thermal energy into electricity and run their plants more than 20 percent above the world average net thermal efficiency for coal-fired power plants — a number that describes how well the plant converts fuel into heat.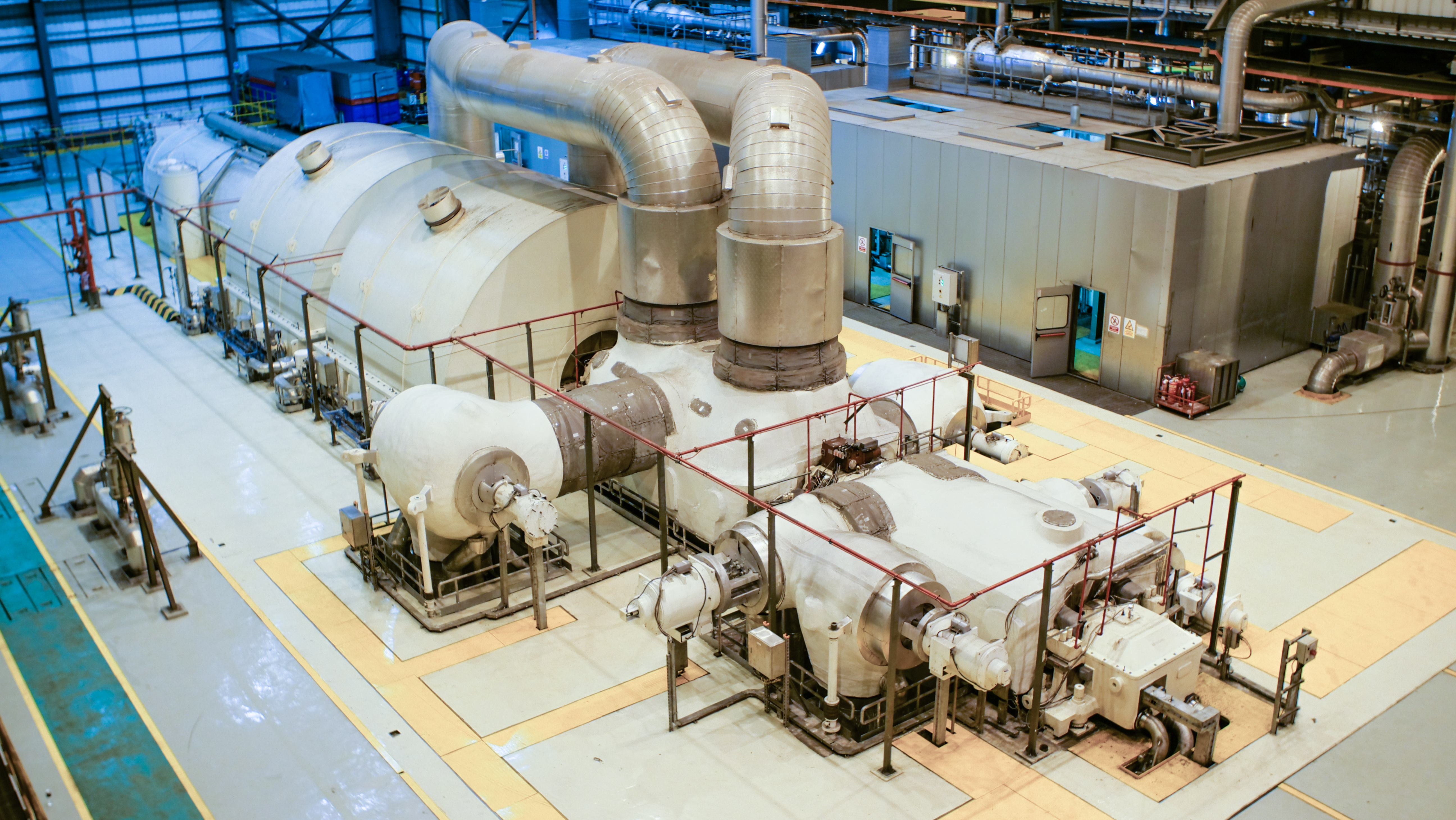 In 2015, the RDK8 plant in Karlsruhe, Germany — equipped with the GE technology — scored a world record with a 47.5 percent net thermal efficiency while producing 912 megawatts of electricity. Connecting the plant to the town's steam heating system can boost its fuel efficiency to 60 percent, almost as high as the world record for a gas-fired combined-cycle plant. (That milestone, also achieved by GE equipment, stands at 62.22 percent.)


Besides bragging rights, high efficiency means less fuel and lower emissions. Ostroleka C's efficiency is projected to hit 46 percent — the highest possible in Poland, given the local coal characteristics, and among the most efficient in all of Europe. It allows the plant to reduce its carbon dioxide emissions by 26 percent per megawatt generated, compared to the global average. The power station will also use the latest emission-control technology to scrub sulfur, nitrogen oxide and dust from the exhaust, meeting strict EU norms.




But there's more innovation between the boiler and the smokestack. Besides providing coal-rich and gas-poor Poland with the energy security it seeks, the plant will also be fast — or flexible — enough to respond to changes in electricity supply caused by variable wind and solar farms. It can step in when the wind dies down or the sun sets and help the project's operators, the utilities Energa and Enea, bring more renewables onto the grid.




That's because the GE design allows operators to reach full speed — or load, in industry parlance — in less than 30 minutes, so utilities can ramp up production when power from wind farms slacks off, for example. Keroulle says the plant has enough capacity to back up 330 wind turbines or 20,000 solar panels.




"We oversized some of the equipment so that we have heat reserves and can use heat inertia to ramp up faster than you would with a typical baseload plant," he says.




The plant will also use software and analytics to squeeze the most power out of each ounce of coal. For example, the steam turbine expands and shrinks minutely as it heats up and cools down. In the past, engineers used charts based on empirical data to guide them through the heating and cooling process and avoid dangerous stresses on the material. "Today, we are using real-time data to get closer to the maximum allowable stress without ever going into the danger zone," Keroulle says.




Even if Ostroleka C is the last coal power plant built in Poland, as has been reported, GE sees markets for the ultra-supercritical technology in the Middle East, Asia and Africa as well as Europe, which has plenty of coal but mostly imports gas from abroad. The company is building another, similar project in Poland, an 1,800-megawatt power station in Opole that just synchronized its first block to the grid this month, and it also completed an ultra-supercritical plant in the neighboring Czech Republic. Farther east, GE started building or has been selected for plants in the United Arab Emirates, Pakistan, Malaysia and Egypt.




"You have a very big drive for diversification in the Middle East," Keroulle says. "Dubai, like many places in the region, is entirely dependent on importing gas from neighboring countries. When we explained to them the benefits of modern coal generation, they loved it."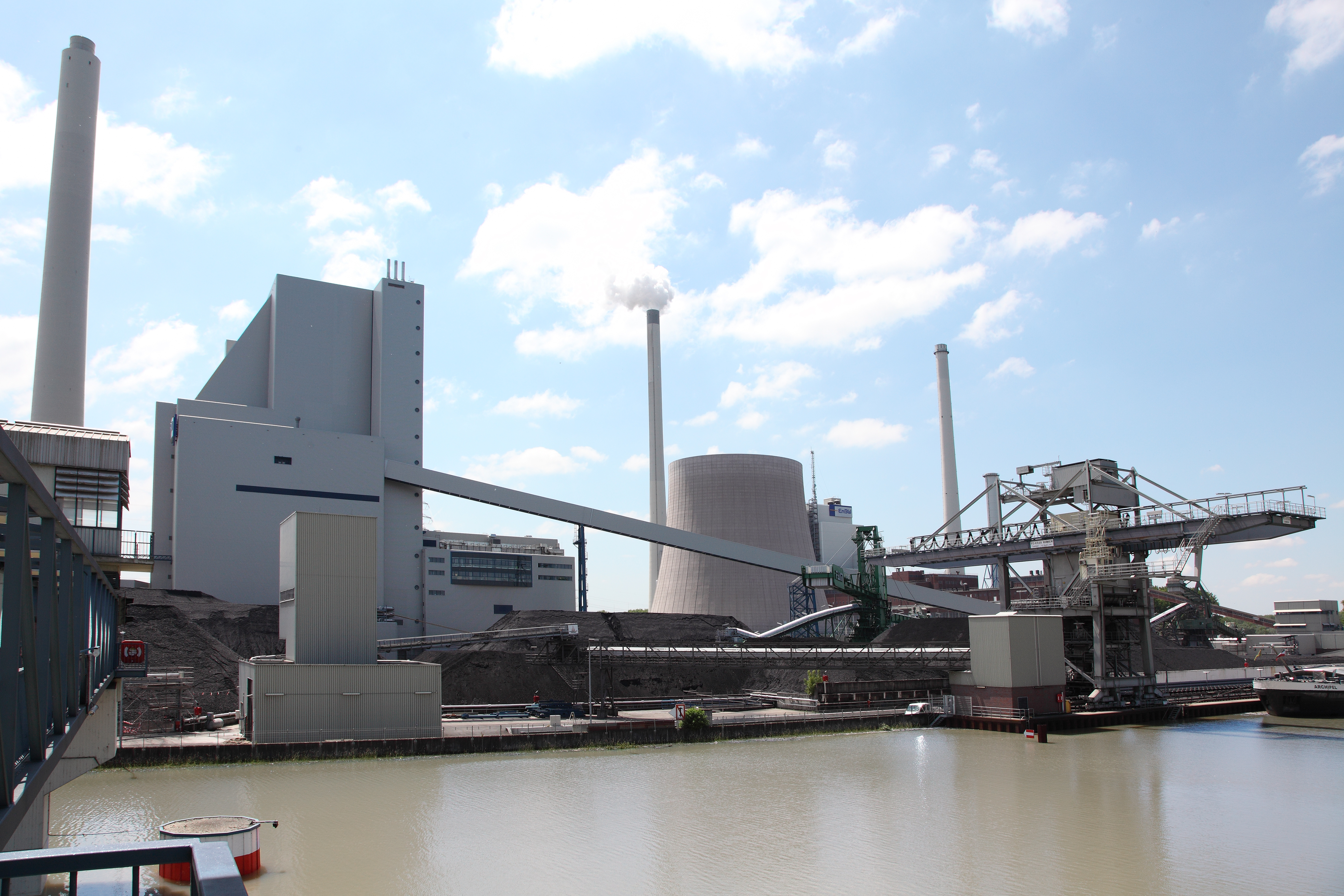 Categories
tags