When Bobbi Eldrid and Lynda Kaufman discovered they were both expecting their first children, they began chatting about an age-old struggle. "We were asking ourselves, 'How do you balance being a mom with having a challenging role and a fulfilling career path?'" Eldrid says. Now they have been sharing a job at GE Power for almost two decades.
On a snowy day last December, a brand-new power plant in Connecticut was in the throes of preparing for "first fire," the moment when a power station first runs fuel through its massive turbines. Slated for January, first fire is the cumulative test to prove that years of work invested by hundreds of designers, logistics and manufacturing workers and builders in the site and its technology would fuse together smoothly. When the plant, Competitive Power Ventures' Towantic Energy Center, comes online later in the year, it will generate enough power to supply 800,000 homes.

Overseeing that critical moment were Bobbi Eldrid and Lynda Kaufman, two highly sought-after project managers at GE Power, which supplied the power plant's turbines and generators. Like others with their job title, they each have a finger on the pulse of every last detail, whether that's speeding up delivery of replacements parts or addressing customers' questions or concerns along the way.

Yet, these two women take their collaborative skills a step further, expertly juggling what may be the longest-running work-share partnership in GE's history. The colleagues handle every decision, customer interaction and contractual obligation as a single project-management entity — with Eldrid in her office in upstate New York and Kaufman 900 miles away in South Carolina. For 20 years, they've split their workweek evenly, so they both can go home and transform into hands-on moms, taking turns with carpooling, helping their kids with physics homework and delivering forgotten lunches to school.

Eldrid and Kaufman have shared a job at GE Power since 1998. They knew each other casually as engineers in Schenectady, New York, where GE makes turbines and generators. When they discovered they were both expecting their first children, they began chatting about an age-old struggle. "We were asking ourselves, 'How do you balance being a mom with having a challenging role and a fulfilling career path?'" Eldrid says.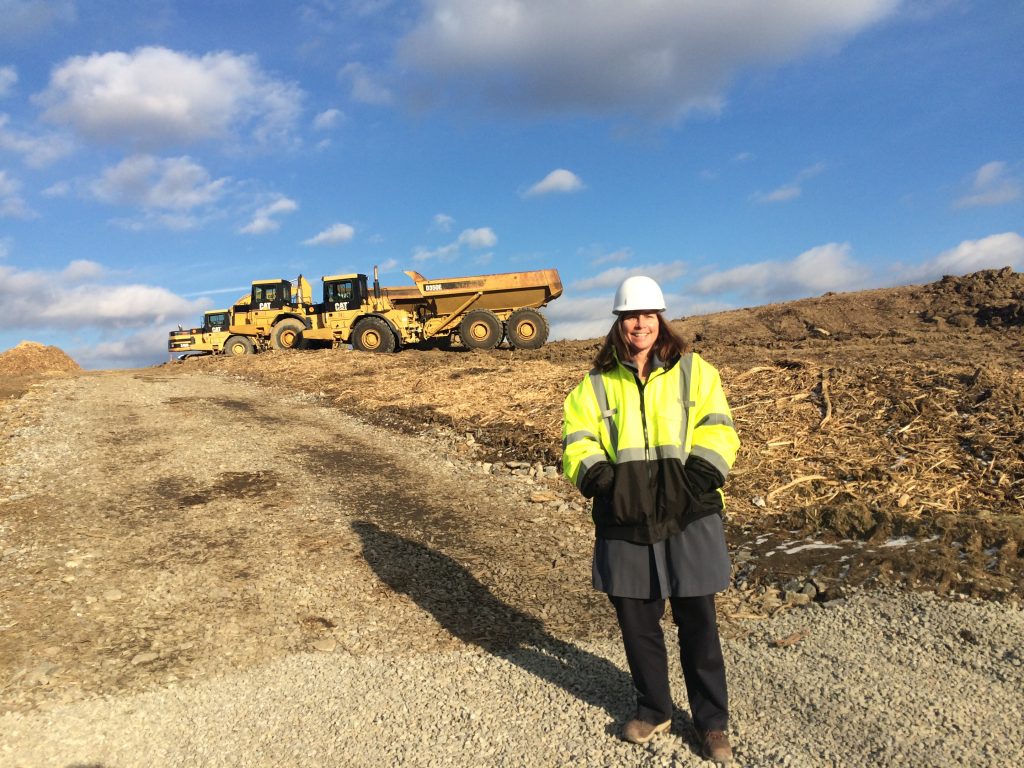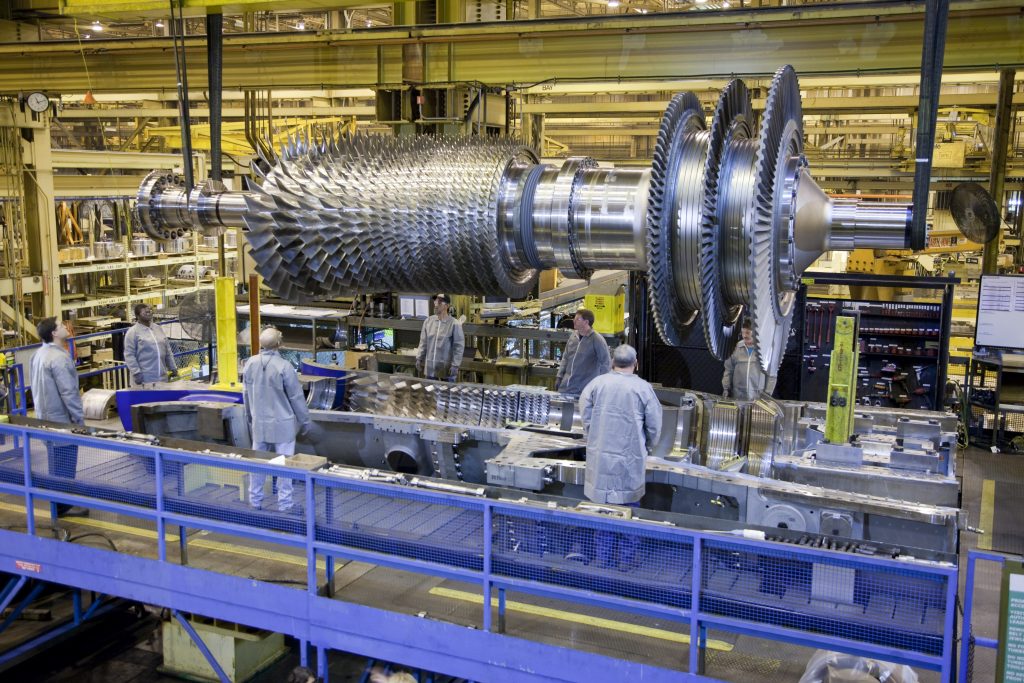 GE Power's factory in Greenville, South Carolina. Although the machines weight many tons, their inner workings are as precise as clockwork. Image credit: GE Power.

Towantic began in March 2016, when power site developer Competitive Power Ventures (CPV) procured three turbines, two generators and additional equipment from GE.  Three months earlier — before anyone could even pronounce "Towantic" — Eldrid and Kaufman held a three-day kickoff meeting (one of the key types of events they both attend) to finalize project details with engineering and the customer. From there, they spent about one year working closely with engineering to meet CPV's specifications.

Next, they coordinated with sourcing, manufacturing and logistics personnel so that every component would arrive promptly and unscathed, while chasing down answers to the customer's technical questions. During the final phase, Eldrid and Kaufman have turned their attention to construction and the field engineering team, supporting the GE site team and doing whatever they can to keep things running smoothly on the construction site — holding meetings to resolve urgent technical, materials or parts issues, or managing the project costs, for example — as the date for first fire fast approached. They also have wrestled contractual issues as they've arisen and taken turns visiting the site.

The women have developed several behind-the-scenes maneuvers to seamlessly share their complex role. They adhere to a detailed filing system to keep track of vital emails or documents. They leave each other voicemails at the end of the day with updates on the day's nuances, such as how a customer reacted to a specific idea or the dynamics at a meeting. And on Wednesdays, Eldrid says, "We put on our headsets and talk to each other all day." They have even cultivated a unified virtual identity, using one email account. Colleagues offhandedly refer to them as B/L — for Bobbi/Lynda — the office equivalent to Brangelina (with more staying power).

It's a formula that can be replicated, but with one crucial caveat. Companies like GE cannot superimpose job sharing from above. "The onus is on the employee to put together their proposal, take it to the manager and keep communications going with one another," Kaufman says. That's largely because, like a good marriage, job sharing is predicated on compatibility and an inordinate amount of trust. "If Bobbi puts a PowerPoint presentation together on a Monday, I am still responsible for delivering it on a Thursday," says Kaufman. While they may not agree on every sentence or chart, Eldrid knows that when she walks out the door on Wednesday, Kaufman will see the presentation through — and she will do it well.