The history of GE and modern aviation are closely linked. Few symbols embody the connection more than the original GE flying testbed, a 49-year-old Boeing 747-100 that served as an airborne lab for engineers testing generations of new jet engines. The plane, the last operating model of the first variant of the iconic 747 jet, made its final flight earlier this month.
"This is my absolute favorite to fly, even more than other 747s," says Gary Possert, who has been flying GE testbeds for more than two decades and guided the plane on its final 358-mile run from Victorville, California, to its new home at the Pima Air & Space Museum in Tucson, Arizona. "It had some physical characteristics that made it very preferable to handle," he says, from its larger tail size to its cable-based mechanical systems.

The 747-100 GE jet engine testbed was a crucial part of the process that vetted and certified 11 engine models and 39 different engine builds, including the GE90, the world's most powerful jet engine, and GEnx engines for the Dreamliner and the latest variant of the 747. "We found the airplane was very adaptable to any engine that we came up with at GE, big and small," Possert says.

The long life of the 747-100 is impressive in itself. Remarkable, too, the testbed was also the last operating 747-100 — which means the plane stretches back to an era when passengers still got dressed up to fly and carriers still experimented with interior layouts for reasons other than maximizing passenger numbers.

The 747-100 was the first model of that jet built by the Boeing Company, which produced 169 of the first edition. The testbed rolled off the assembly line in 1969, the 16th constructed, and was operated by Pan Am until the airline ceased operations in 1991. Then known as Clipper Ocean Spray, this airplane is the last remaining of the once-great Pan American Clipper fleet.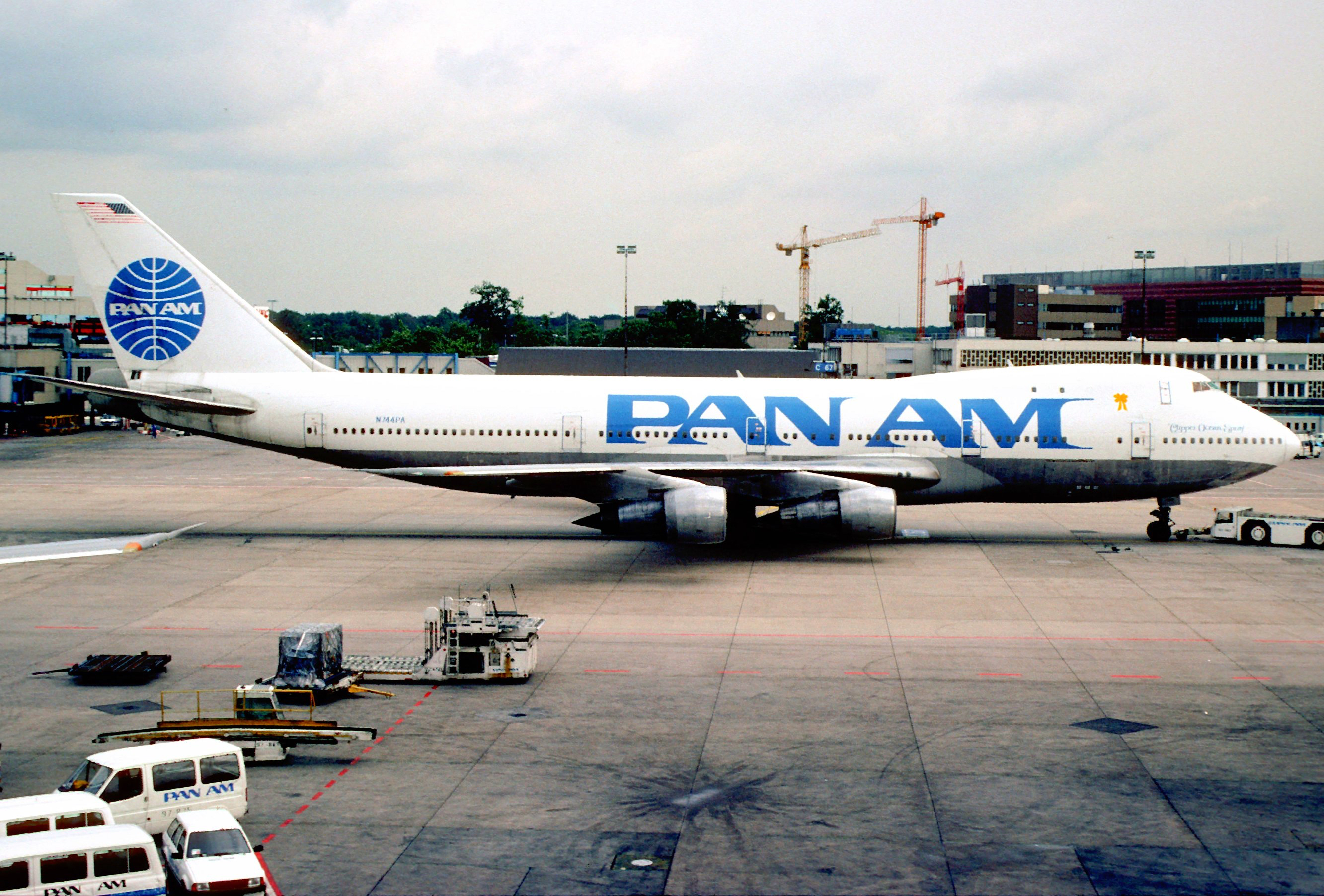 LEAP series engines, and the Passport for business jets.


LEAP series engines developed by CFM International, a 50-50 joint venture between GE Aviation and Safran Aircraft Engines. CFM has received orders and commitments for more than 16,300 LEAP engines valued in excess of $236 billion at list price. Some 75 percent of all new single-aisle aircraft being delivered today are powered by LEAP engines. Image credit: GE Aviation.

The FAA require engines to undergo rigorous testing in real-world conditions before being certified for commercial use, a job Possert undertakes with obvious pride. Testing includes everything from basic performance like fuel burn to extreme flight conditions that most engines will never experience during service, such as the high angle of attack during aircraft stalls, zero-G operations, large sideslips and sustained flight in icing conditions. "These are things that are very difficult or impossible to do on the ground," Possert explains. "You can't define airplane engine performance unless you're in flight at different altitudes and Mach numbers."

The testbed was exceptionally well-maintained under GE's care, Possert says. However, the lack of available parts began to catch up with it. For instance, the 747-100 uses a unique tire size, meaning GE had to special-order 50 at a time. In recent years, other parts became difficult or impossible to obtain. The 747-100 navigation systems also lacked many modern technologies, meaning that, if GE were so inclined, the plane couldn't be flown into Europe under the EU's navigation rules.

In short, through no fault of the testbed's own, it was time to retire. GE acquired another testbed in 2010 — a 747-400, which remains in service and is currently testing the largest jet engine ever built, the GE9X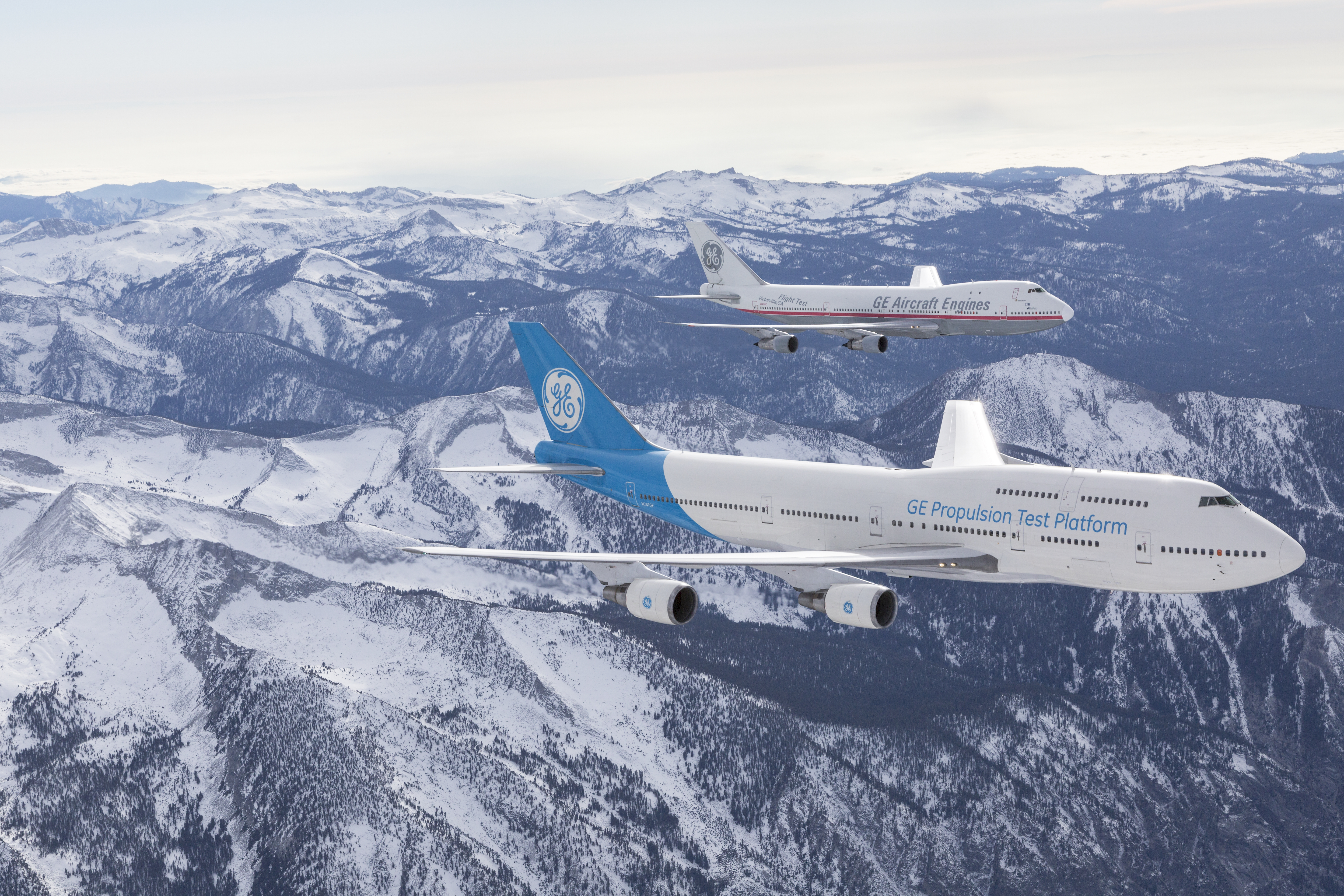 Categories
tags