Engineer Mark Leary has been helping GE Aviation build jet engines for three decades. The work is in his blood — literally. More that 60 years ago, Mark's mother, Patricia, helped the company design the supersonic engine that allowed Lockheed to build the F-104 Starfighter jet, known as "the missile with a man in it" and capable of sustained flight at twice the speed of sound, or Mach 2.
Patricia, now 87, worked next to aviation legend Gerhard Neumann on the engine for the Starfighter. She joined GE as an engineering assistant in 1949. At the time, there were just 4,000 female engineers in the entire country, including a handful at the GE Aviation plant in Lynn, Massachusetts, where GE built the first American jet engine. "They were looking for people to hire for the Lynn plant," Patricia said. "I had a fresh degree in mathematics from Boston's Emmanuel College so I gave it a shot."

She started out in a "calculating pool," crunching engine test data with a slide rule and a couple of "really fancy" calculators. "I liked the idea that math was being used to produce something," Patricia said.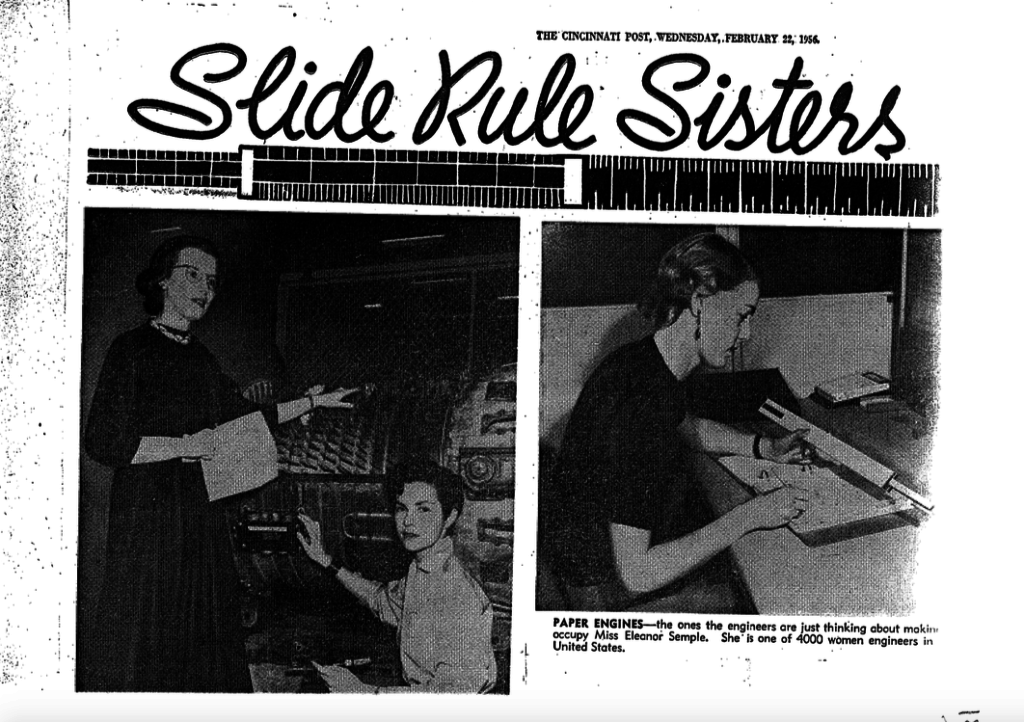 Top image: Leary's colleagues included aviation engineers (from left to right) Loren Ingraham, Eleanor Semple, Betty Lou Bailey, and Janet Neely. Above: Many of them started out as "computers" in a "calculating pool," crunching engine test data with a slide rule. Image credit: Museum Innovation and Science Schenectady

Her boss in Lynn was Neumann, a jet propulsion legend and innovator, and she quickly learned that she needed to expand her skills to work on cutting-edge projects like supersonic jet engines. She borrowed books and took GE classes in aerodynamics and gas turbine theory. She also kept math close and enrolled for an advanced degree at Boston University. "This was well before the string theory," she laughed. "Complex variables and the Kutta-Joukowski theorem were about as high as we ever got." The theorem just happens to be the cornerstone of aerodynamics.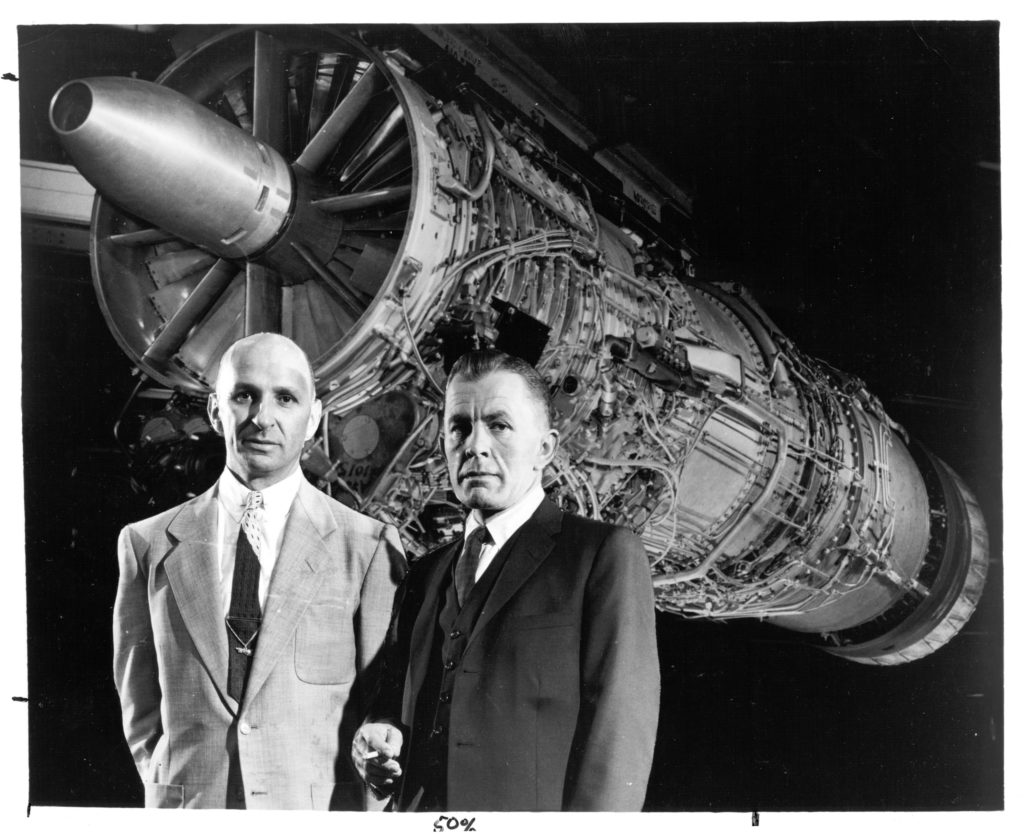 Gerard Neumann (left) and GE Aviation executive Neil Burgess with the J79 engine. Image credit: GE Aviation

The new skills quickly came in handy. Neumann had just started working on GE's first supersonic jet engine, the J79, which went on to power the Starfighter as well as many other planes. The key part of the engine that permitted Mach 2 speeds was a compressor that controlled the amount of air coming inside the engine. The technology they developed is called the variable vane. It's still being used inside GE's latest jet engines, like the GE9X, the world's largest, as well as massive power generation equipment like the Harriet, the world's most powerful gas turbine. GE calls this transfer of knowledge and technology between its businesses the GE Store.

In 1949, GE moved Neumann and his team to Evendale, Ohio, a suburb of Cincinnati. The Ohio plant quickly grew from 1,200 to 12,000 employees. When Patricia first arrived, in the summer of 1952, everything was still in flux. "They ran a bus directly from the downtown hotels to the plant," she said. "So many people were transferring."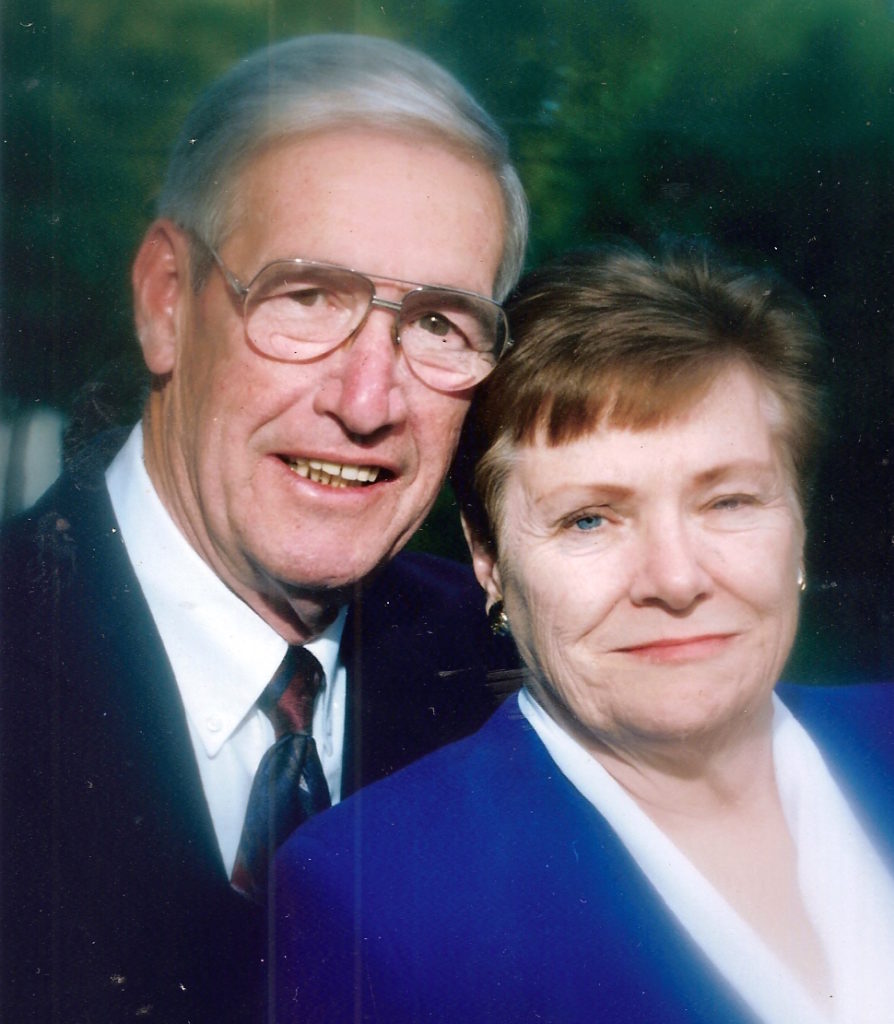 Art and Pat Leary met on a GE bus in Cincinnati. Image credit: Mark Leary

One of the young engineers on the bus was her future husband, Art, a fellow young Bostonian who worked for GE in logistics. They married, and in 1955 Patricia left her job. "We were a nuclear family, just my husband, myself and the baby, with no relatives nearby," Patricia said. Not for long, though. Patricia soon became a mother of six.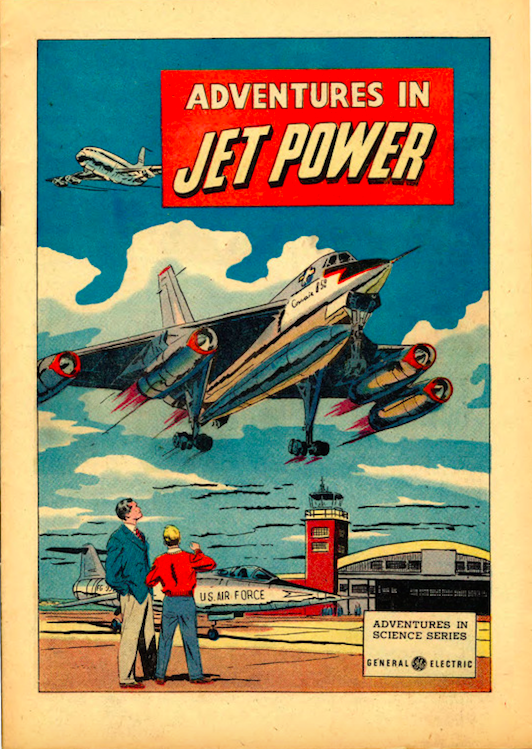 The J79 engine and the planes it powered - Convair B-58 aloft and F-104 Starfighter on the tarmac - graced the cover of GE comics explaining how jet engines work. Image credit: Museum of Innovation and Science Schenectady

Art spent 37 years with GE Aviation, and Mark's older brother also worked for the company. Patricia still keeps tabs on jet engines. "I look at the pictures of the engines today and they don't look anything like the engines then," she confessed.

"Yeah, but I'm sure some of yours are still flying across the country," Mark replied. He's right. The J79 went on to serve on a number on fighter planes like the F-4 Phantom. GE estimates that more than 1,300 of the J79 engines are still in service, and many are projected to continue to fly through 2020.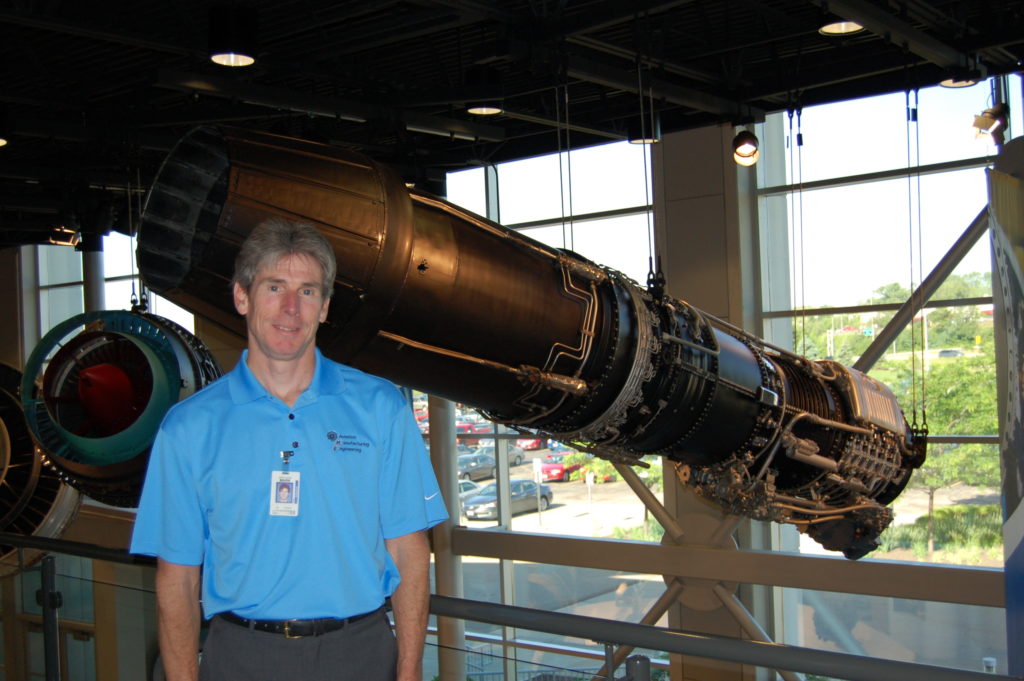 Mark Leary next to the J79 engine his mom helped design. Image credit: Mark Leary
Categories
tags