Few sights represent Vietnam's meteoric economic rise better than the cluster of tall business towers remaking the Ho Chi Minh City skyline. The Asian country ranked among the poorest in the world 30 years ago, with per capita income just $100. Reforms have since swelled Vietnam's GDP more than 20 times, as the country has enjoyed one of the longest economic booms anywhere in the world.
Two massive agreements signed today during President Barack Obama's first visit to the country will help power this growth into the future and involve GE technology.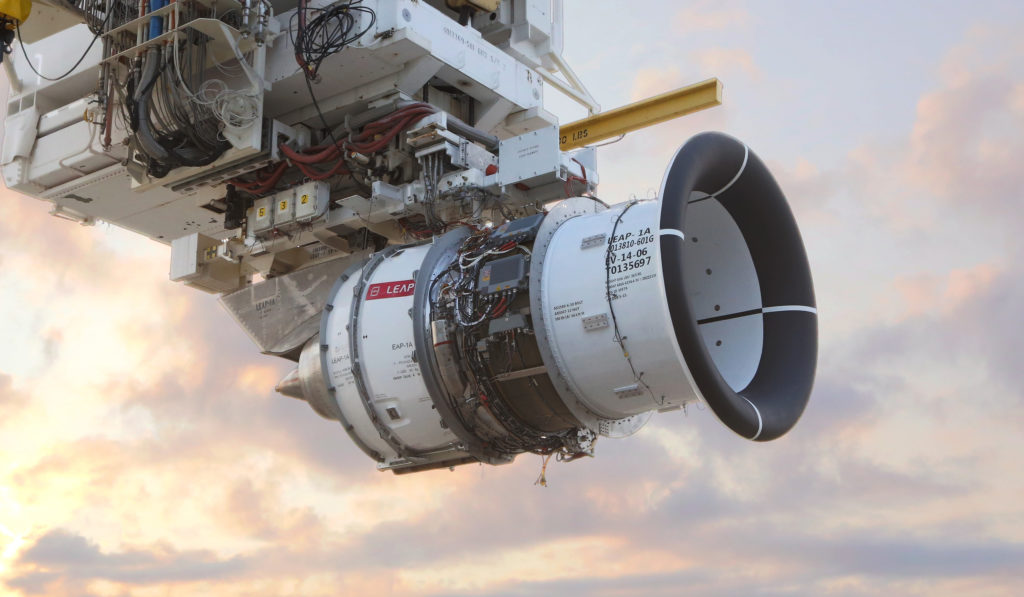 Above: A LEAP jet engine on a test stand in Peebles, Ohio. Top Image: A LEAP-powered Boeing 737MAX took off from Renton Field in Seattle for the first time in January 2016. Image credit: Boeing

The first involves a "memorandum of understanding" between GE and Vietnam's Ministry of Industry and Trade to increase the country's supply of renewable energy.

The second deal includes an order, valued at $3 billion at U.S. list price, for 215 LEAP-1B jet engines. The engines, which use 3D-printed components and other advanced technology, were developed by CFM International, a 50-50 joint venture between GE Aviation and Safran Aircraft Engines. The engines will power a brand-new fleet of 100 next-generation Boeing 737 MAX aircraft operated by Vietnam's first privately owned airline, VietJet Air.

Obama and Vietnamese President Tran Dai Quang witnessed the signing ceremony.


The nacelle of GE Renewable Energy's massive Haliade offshore wind turbine is leaving the port in St. Nazaire in France. Image credit: GE Renewable Energy

According to the MOU, GE, which has been present in Vietnam for more than two decades, will help the country develop new wind farms with "minimum" capacity of 1,000 megawatts — enough electricity to supply 1.8 million Vietnamese homes.

GE makes wind turbines that serve both on land and at sea. Its Haliade turbines, for example, will power America's first offshore wind farm, which will come online later this year. GE is also connecting wind turbines to the Industrial Internet to create "digital twins" of entire wind farms and make them more efficient.

The LEAP is the first jet engine with 3D-printed parts and components made from advanced ceramics that GE originally developed for powerful gas turbines. These components help make the LEAP engine quieter, easier to maintain and 15 percent more fuel-efficient than current engines made by CFM. GE calls this internal know-how exchange the GE Store.

The first Boeing 737 MAX powered by a pair of LEAP-1B engines took its maiden flight this January. CFM also developed LEAP variants for Airbus and COMAC planes.

Prior to the VietJet Air deal, CFM had received more than 10,500 orders for all LEAP models from nearly 100 customers around the world. At U.S. list price, the value of the orders topped $147 billion.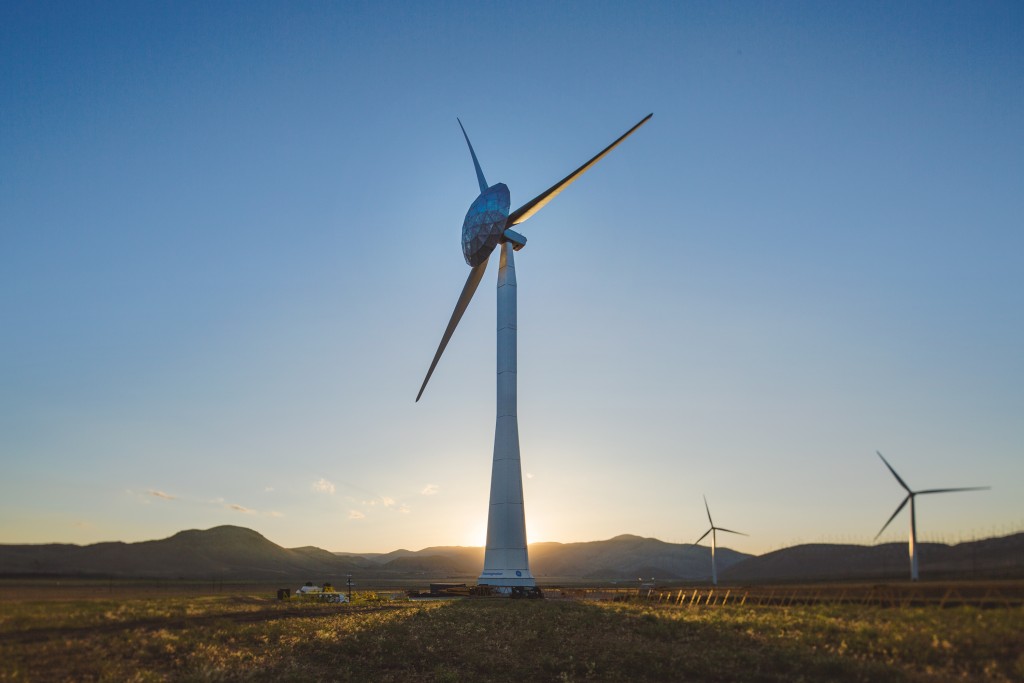 GE Renewable Energy makes both offshore and onshore wind turbines. The image above shows a prototype of a new turbine design called Ecorotr. Image credit: GE Reports/Chris New
Categories
tags