As a small boy in the 1920s, Winston Shelton spent much of his time fashioning whimsical contraptions, like an underwater exploration helmet, from junk collected at his father's West Virginia gas station. When he wasn't tinkering, the boy worked alongside his mother at the roadhouse diner she ran next door. Little did his parents realize they had created the perfect laboratory to mold their son's career.
Shelton, who died in April at age 96, went on to become one of the most remarkable inventors of the 20th century. Not only did he invent the modern washing machine, but his revolutionary cooking equipment transformed how the restaurant industry prepares meals.
From almost the moment he graduated high school, Shelton's life followed an improbable course. Like most of his peers, he enlisted to serve in World War II. But a proclivity for math earned him a spot studying electrical engineering at Princeton University for the Army Specialized Training Program. There, he spent time working as a technician on the Manhattan Project that yielded the first atomic bomb.
After completing his service and studies in 1948, Shelton joined GE Home Laundry, which eventually relocated him to his adopted hometown of Louisville, Kentucky. A fast learner, he quickly spotted an opportunity to change how people did laundry. Up until then, home machines were expensive and complicated. Shelton and his team came up with several inventions, such as automatically adjusting water levels to the size of each load, which gave rise to the modern washing machine, laying the foundation for the technology we use today.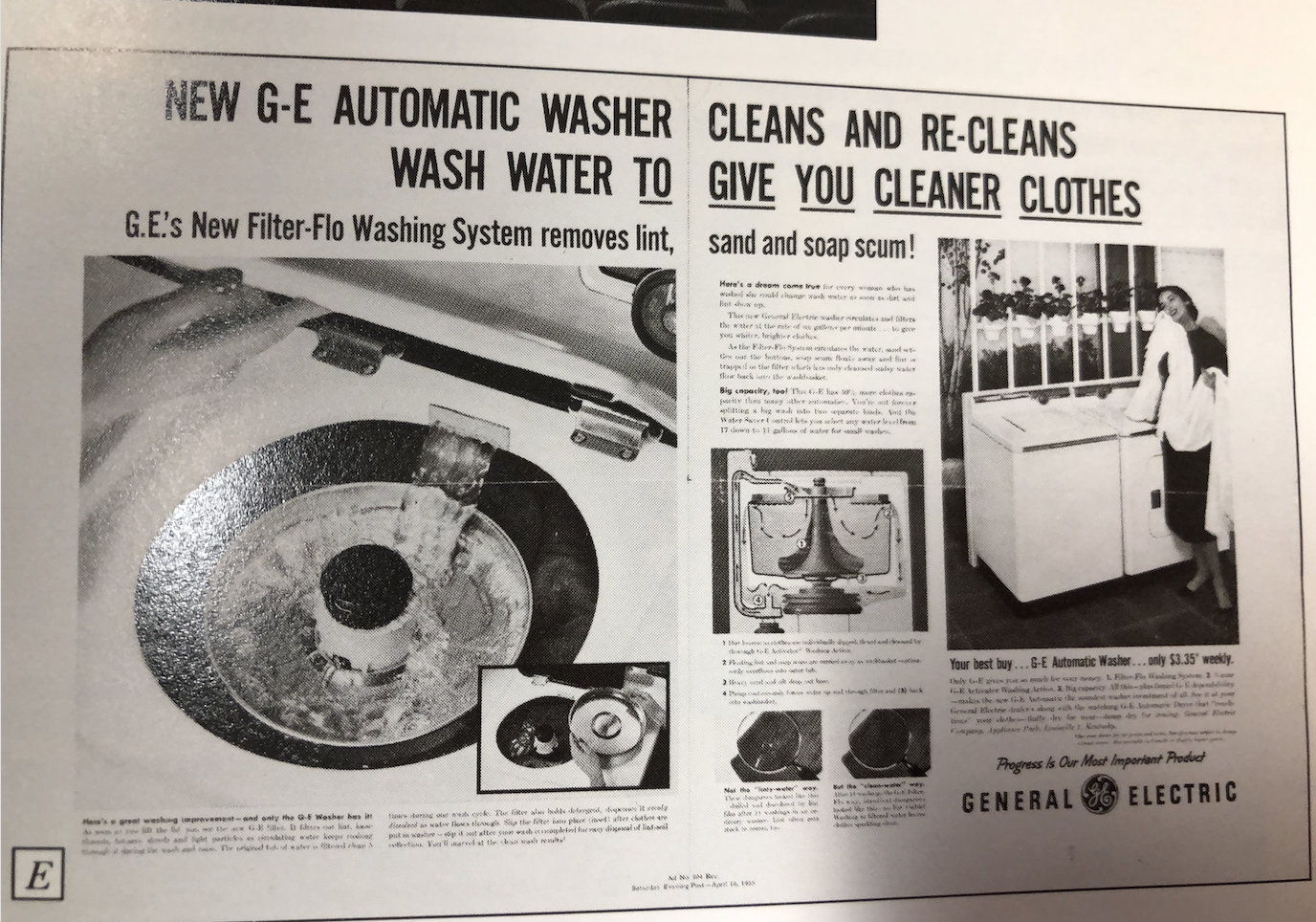 But his mind was spinning out ideas faster than even a corporation the size of GE could soak up. A habitual tinkerer, Shelton and his brother launched a side business in 1965 to test ideas that didn't fit into his day job. One of his first clients was a kitchen equipment supplier for a fried chicken restaurant, Kentucky Fried Chicken. Founder Colonel Harland Sanders had spun his secret recipe into a burgeoning franchise. But after visiting a KFC kitchen, Shelton thought Sanders needed a new fryer to keep opening franchises that could produce "consistent high-quality fried chicken safely, using part-time employees who had minimal training," according to Shelton's company Winston Industries Inc. "I became fascinated with automating the [frying] pots," Shelton recalled. "If there ever was an engineer's dream, this was it."


That dream led in 1969 to the introduction of the Collectramatic, a self-filling fryer that helped fuel KFC's dramatic growth throughout the 1970s. Next, in 1980, Shelton figured out how to keep KFC thighs and drumsticks warm without drying out by replacing hot air with water vapors, an invention known as CVap. As it turned out, CVap not only keeps chicken moist but also retains more nutrients and prevents food from shrinking — making it the favored system of everyone from fast food franchise owners to celebrity chefs like Jean-Georges Vongerichten.




Collaboration and a shared passion for detail forged a strong friendship between Shelton and KFC's founder. Shelton even helped secure Sanders' spot in 20th-century American nostalgia by commissioning Norman Rockwell to paint a portrait of the colonel with his iconic triangular goatee and white suit. Shelton also benefited professionally from the partnership. As other aspiring fast food restaurants got word of his work at KFC, Winston Industries flourished. The privately held company still outfits restaurants around the world with the latest versions of Collectramatic fryers and CVap warmers.




Though he handed over running the company to his daughter Valerie Shelton in 2010, the senior Shelton worked full time overseeing the company's engineering operations until his death in April. "Five days a week," he proclaimed during a profile segment on local station WHAS 11 last June.




Even after his death, Shelton's spirit of curiosity and innovation lives on.  At the bottom of the Winston Industries website sits a quirky drawing of a fish with legs and a note that includes: "We've always enjoyed the position of being just a little different in our approach." A sentiment that sounds as though it could have come from a little boy who loved transforming today's castoffs into tomorrow's machines.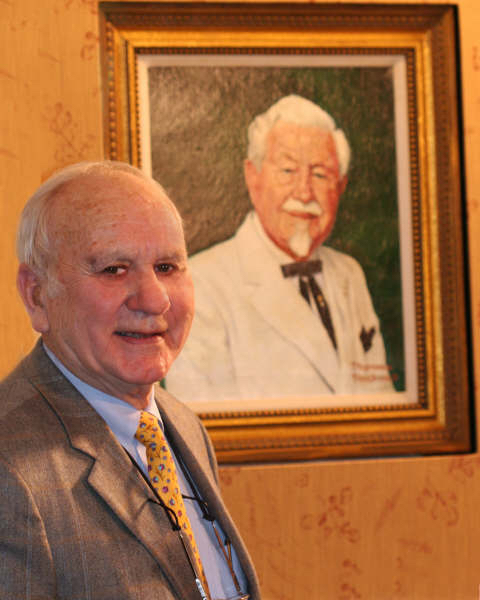 tags