December 3, 2019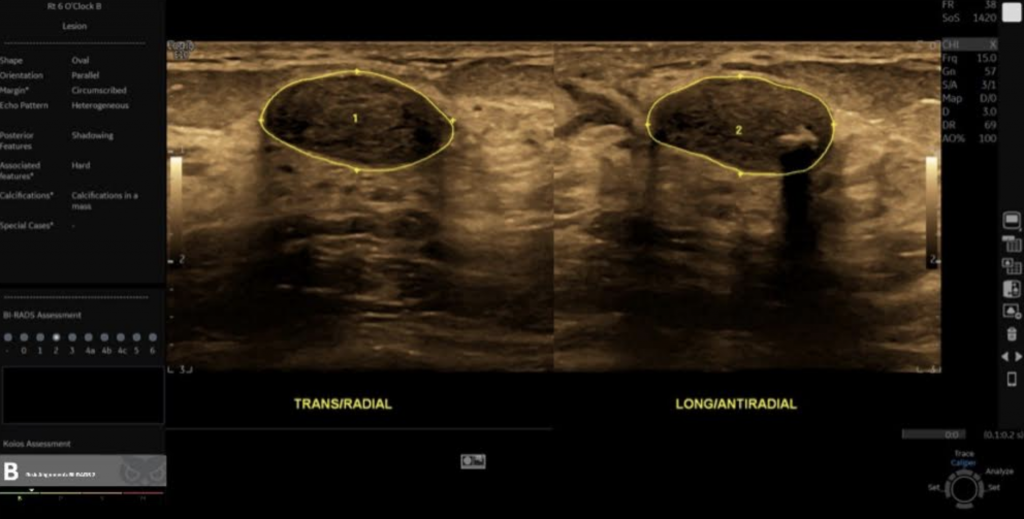 here about Koios' AI-enhanced cancer-catching ultrasound technology, and see below for more on the annual radiologists' gathering.



One highlight of the Chicago summer is Lollapalooza, the massive multiday festival that draws hundreds of thousands of music fans to Grant Park. One highlight of late autumn in Chicago? The annual meeting of the Radiological Society of North America, which kicked off this week in the Windy City. It might not be headlined by the likes of Tame Impala, but RSNA is still the world's largest gathering of radiologists, who come to hear from leaders in the field, take in exhibitors' booths and mull over trends in their profession. Increasingly, talk is turning to a technology that's changing the face of radiology: artificial intelligence.

A clearer picture emerges: In fact, you could even call AI a headliner at this year's RSNA gathering — a special showcase is devoted to the ways it's changing the field. That won't necessarily be news to the GE Healthcare scientists and physicians in attendance, who are doing crucial work at the intersection of healthcare imaging and artificial intelligence. The company is exploring ways, for instance, that AI can help radiologists sort through piles of images, including chest X-rays, to identify the most urgent cases. The more AI can help with routine tasks, the more it frees doctors to do the work that matters — one-on-one interactions with patients. "That is, in fact, the entire point of AI," said Adeline Digard, GE Healthcare's director of digital product management in Buc, France. "To allow physicians to focus their attention on what is critical for their patients, not spend time on the tedious tasks."

As this year's RSNA meeting gets going, GE Reports has a roundup of some of the ways GE Healthcare is incorporating artificial intelligence into its offerings. Learn more here.





Waiting for the results of a biopsy isn't anybody's idea of a good time, and it's especially trying for patients being tested for breast cancer. It can take weeks simply to schedule a magnetic-resonance-guided biopsy — in which doctors, aided by MR imaging, take a tissue sample — and patients might have to wait another week or more to learn their results. This isn't a problem of hospital bureaucracy: There simply aren't enough MRI machines to go around, not to mention radiologists trained to interpret the images. Add to that the fact interpreting those images can be challenging — healthy tissue can look like lesions, creating false positives — and one thing, at least, is crystal-clear: the need for a better system. Enter Serena Bright, GE Healthcare's new industry-first contrast-enhanced mammography solution for biopsy.

One-stop shop: Dr. Corinne Balleyguier, head of medical imaging at Gustave Roussy cancer center in Paris, knows what kind of difference the technology makes. Currently, if an initial mammogram or ultrasound is inconclusive, Balleyguier can follow up with a contrast-enhanced mammogram, which uses a dye injected into the patient's bloodstream to create image contrasts between healthy tissue and potential lesions. Next, if an interventional or biopsy procedure is needed, many patients have to wait for an MR-guided biopsy — but not Balleyguier's patients. She can plan and complete a novel biopsy for them in her office within 48 hours — in the same room, with the same mammography equipment. "For a radiologist, it's an easier, quicker and more intuitive process to use the same GE Healthcare contrast-enhanced imaging for both diagnostic purposes and biopsy," said Catherine Lezy, general manager of Mammography at GE Healthcare. "Patients don't have to wait weeks for a biopsy appointment and travel to a new location."

Learn more here about this MRI alternative that could lead to shorter wait times for breast cancer screening.





1. Protection From E. Coli

Swedish scientists designed a vaccine to combat diarrhea related to E. coli, a major public health concern in lower-income countries.

2. That's Amore

A "coral IVF" team of researchers from several Australian universities are taking advantage of coral spawning to help rebuild the ailing Great Barrier Reef.

3. Four-Legged Friends

Though it's inspired by animals like dogs and cats, a new robot designed by Japanese researchers can do something those quadrupeds can't: climb ladders.

Learn more about this week's Coolest Things on Earth here.



— QUOTE OF THE DAY —
 "The conventional wisdom used to be that the only way to detect cancer was by performing more biopsies, when now you can actually better detect it with fewer."
— Chad McClennan, chief executive "owl" at Koios Medical
Quote: GE Reports. Image: GE Healthcare/Koios.
ENJOY THIS NEWSLETTER?
Please send it to your friends and let them know they can subscribe here.