The $245,000 Problem
The problem starts small, with one tiny deviation: a thrust bearing in the steam turbine of a combined cycle power plant changes position, shifting the turbine's axial displacement from -0.29 mm to -0.445mm1. That's a shift equal to the width of a single eyelash and still within safe operating parameters. But steam turbines are subject to extreme temperatures, pressures, and forces and even tiny changes can have large consequences.

Without intervention, the thrust bearing continues to move, and the axial displacement continues to shift. By the time an alarm sounds in the plant control center and the deviation is discovered, the damage has already been done: The turbine will have to be taken offline. Parts will need to be replaced. Power production will be lost. Total cost for the power producer? $245,000.

The Catch

Luckily for the power producer, this is a bill they won't have to pay. The actual thrust bearing never moved, and the turbine's axial displacement never shifted. Engineers at GE Digital's Industrial Managed Services center in Paris observed the deviation using the steam turbine's digital twin—a software representation of the real asset. By running historical and real-time data generated by the actual steam turbine through its digital twin, GE engineers were able to make what they call a "catch"—to predict a future problem, and help the customer take steps to make sure it never happens.

In the words of GE Digital's Afo Adéyè, "This type of catch can be extremely disruptive to operations and fortunately we have the tools to help avoid them." As Industrial Managed Services Director, Europe, Afo leads a team of 15 engineers as they use predictive analytics to assist customers across the continent. They're part of GE's global effort to monitor the health of thousands of industrial assets in real time, in order to predict failures before they take place. Worldwide, 90 engineers with a combined 1,110 years of experience watch over an average of 7,589 assets every day. These engineers—many of whom have worked for the power producers they now serve—are experts in the management of over 230 equipment types, including both GE and non-GE assets.

All that expertise and years of experience couldn't be put to use without digital twins. Digital twins are at the heart of "everything we do today," says Afo. "Predictive analytics without the digital twin is not really possible." But the "catch" detailed above represents the culmination of a months-long process spearheaded by Afo and his team; in order to understand the central role of the digital twin, you have to go back to the beginning.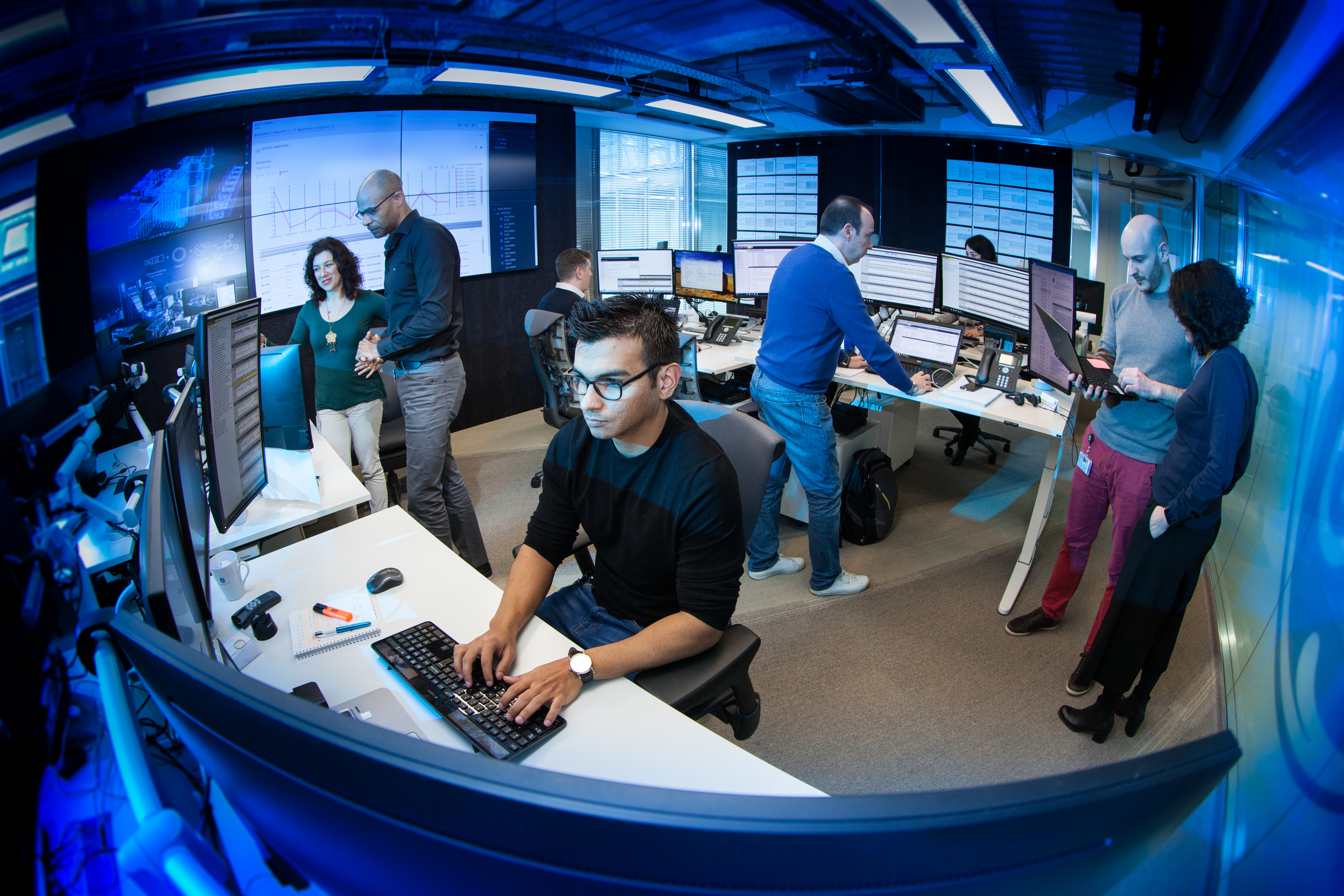 Learn more about GE Digital Twin Technology.