GE released its fourth-quarter results two weeks ago, capping a pivotal year when the company sold much of its lending business and embraced software to become the world's largest digital-industrial company. The company also improved its operations, growing revenue at a faster clip than peers and fattening margins.
CEO Jeff Immelt said he would keep the company on the same course in 2016. He projected modest EPS growth, riding atop the company's booming Aviation and Power businesses. He will be managing costs in businesses like Oil & Gas and Transportation, where growth is lagging.

Immelt had no new specific plans for mergers and acquisitions. The company will seek to finalize its exit strategy from GE Capital and integrate Alstom's  assets into GE's Power, Renewable Energy and Energy Management businesses.

GE maintains it will return $26 billion to investors in the year, $18 billion in the form of buybacks and $8 billon to the dividend. Take a look.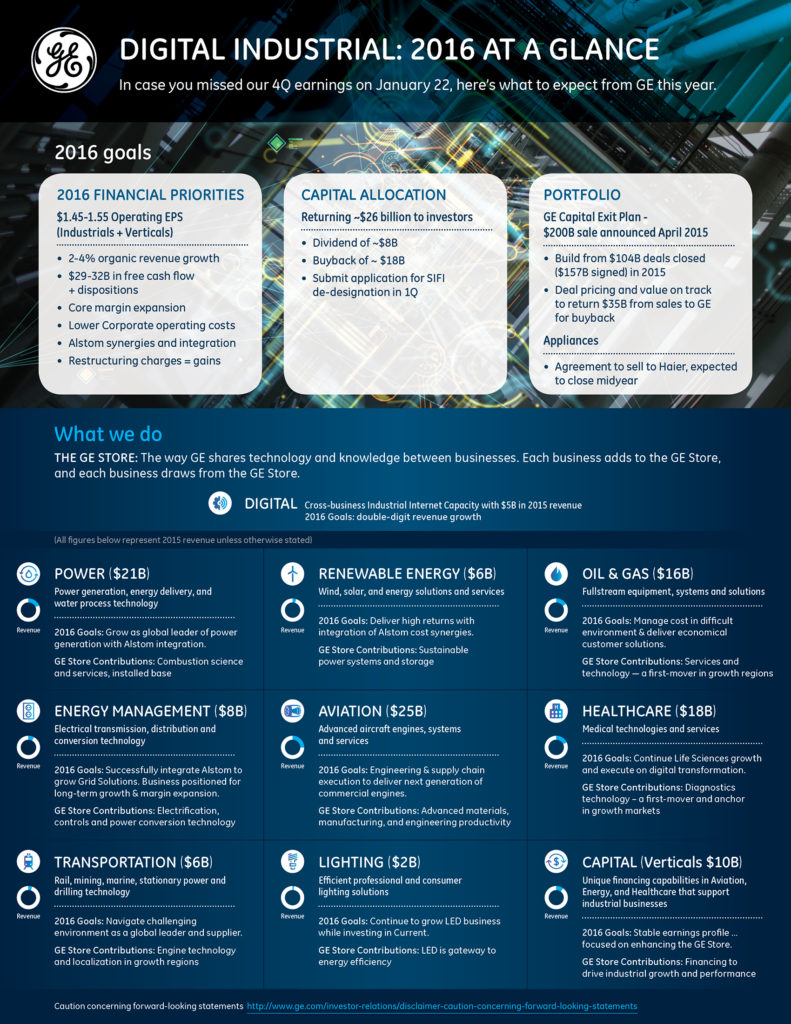 Categories
tags