See-through, noise-canceling panels, a high-resolution microscope built from Lego blocks and smartphone parts, and a way for hydrogen to help decarbonize the steel industry. This week's coolest things are pushing the everyday boundaries.
What is it? Scientists in England have transformed transparent plastic sheets into lightweight, super-effective noise-canceling panels.
Why does it matter? The technology has potential in busy hospital wards, where excessive noise can be linked to patients' increased stress, slower recovery and high blood pressure, according to a 2020 study from St. George's Hospital in London. The panels' light weight makes them easily moveable, which can also be useful in open office space.
How does it work? The panels are fashioned from "acoustic metamaterials," which produce the same effect as two inches of plywood but weigh "four to six times less." The invention earned a prize from a London-based charity. Gianluca Memoli, co-founder of Metasonixx, the company that created the panels, says the team will use the prize money "to manufacture panels to be used in trials in hospitals and offices across the U.K."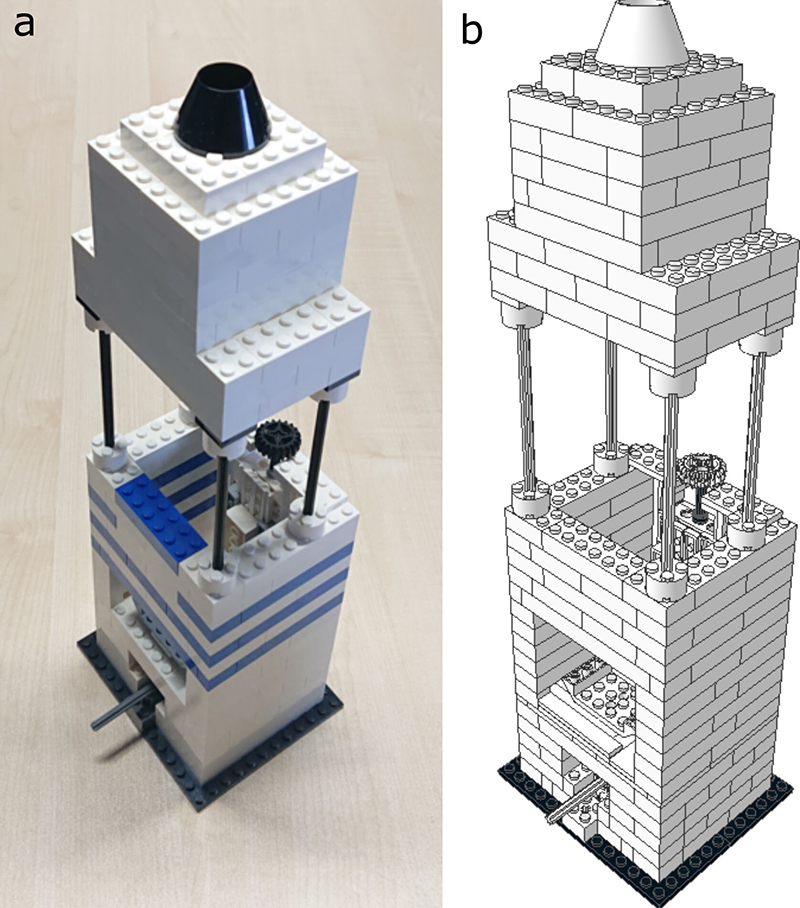 What is it? A research team in Germany built a high-resolution microscope from Lego blocks and cheap cellphone parts.
Why does it matter? The device was designed to teach kids about science. According to a press release, "the scientists produced instructions for building the microscope as well as a step-by-step tutorial" for nine- to 13-year-olds. One co-author of their research study, published in The Biophysicist, is a 10-year-old child.
How does it work? Aside from the optical parts, the microscope is built entirely from Lego bricks. The lens, which cost about $4.76 (or 4 euros), is from a smartphone camera. "We hope that this modular microscope will be used in classrooms and homes all over the world to excite and inspire children about science," said Timo Betz, a professor at the University of Göttingen who contributed to the research. "We wanted to find a way to nurture natural curiosity, help people grasp fundamental principles and see the potential of science."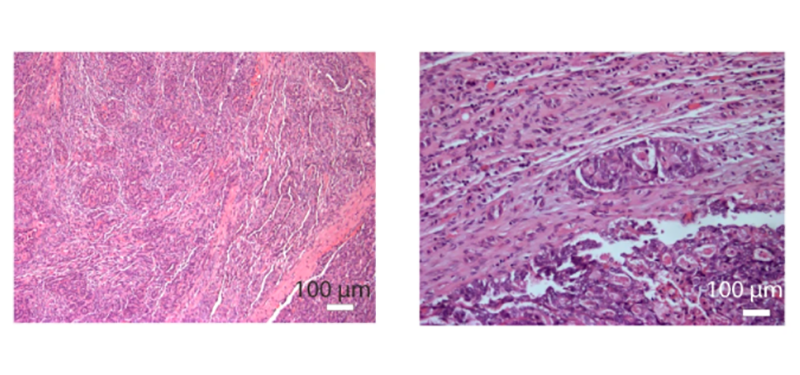 What is it? U.K. researchers used machine-learning technologies to discover the origins of several rare childhood kidney cancers.
Why does it matter? Understanding a tumor's exact origins could help oncologists predict its behavior, allowing for precision treatment and potentially saving lives. The research, from the Wellcome Sanger Institute, helped to classify one patient's tumor that clinicians had been unable to fully diagnose. It also uncovered important differences between kidney cancers in children versus those in adults, which could improve treatment plans for patients of all ages.
How does it work? The team examined gene expression in individual cells, a process called single-cell mRNA sequencing, to identify unique genetic signals in each type of cancer. Then they compared their findings to existing databases and reference data from cancer patients. With computer algorithms, the team analyzed hundreds of subtypes at once, a tedious process that would be impossible without artificial intelligence. Sam Behjati, senior author of the study published in Nature Communications, said, "The success of this approach could act as a blueprint for investigating the behavior and origins of the entire spectrum of human cancer."
Cleaner, Greener Steel-Making Machinery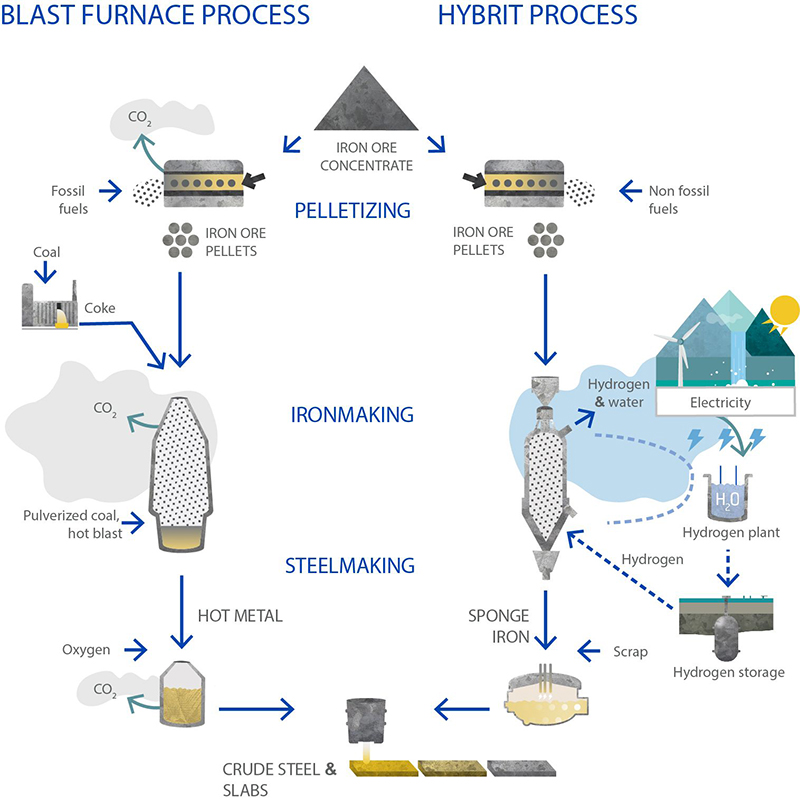 What is it? Hybrit, a public-private partnership in northern Sweden, is manufacturing "clean steel" with hydrogen.
Why does it matter? Iron and steel manufacturing produces 7% of global CO2 emissions, according to Canary Media, a publisher that covers the worldwide energy transition. The industry is critical to economic growth and has been historically difficult to decarbonize.
How does it work? Instead of heating iron ore in a blast furnace with carbon-rich coal, Hybrit uses a process, hydrogen-based direct reduction, to separate the oxygen from the iron in the ore. The hydrogen itself is made through electrolysis powered by renewable energy."
Cancer, Malaria Get The Message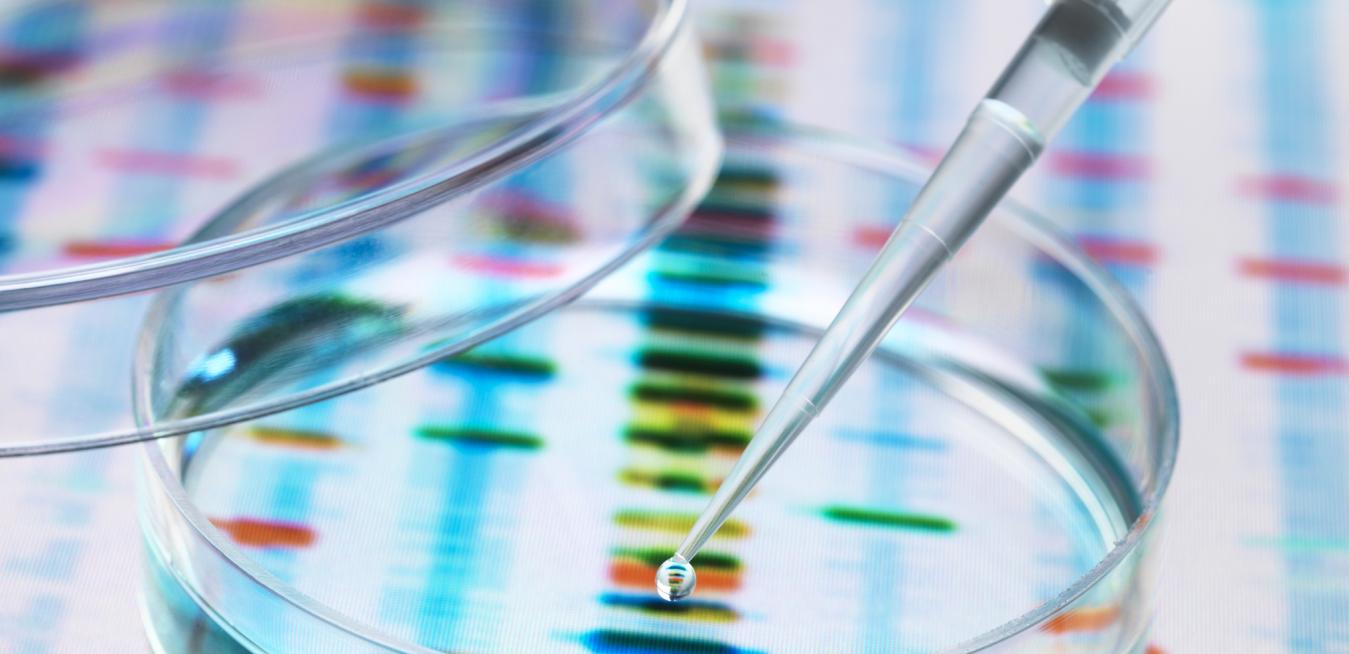 What is it? New mRNA-based vaccines — the type used to fight COVID-19 — are advancing in clinical trials for skin cancer and malaria.
Why does it matter? Immunotherapies could become an important tool for fighting cancer. Also, an estimated 409,000 people globally died from malaria in 2019. Despite its high priority for the U.S. Department of Defense, which co-led the research, a safe and effective vaccine has been hard to come by.
How does it work? The cancer vaccine, jointly developed by BioNTech and Regeneron, starts with four specific antigens that are together linked to 90% of advanced melanomas. The goal is to trigger "a strong and precise immune response against cancer." The malaria vaccine uses the same process on virus proteins, "teaching" immune cells to produce the protein themselves, which develops immune protection. Evelina Angov, senior author of a paper on the malaria study, highlights mRNA platforms' precise targeting, high efficacy and manufacturing advantages. "Our goal is to translate those advances to a safe, effective vaccine against malaria," she said.
Categories
tags