An under-the-skin biosensor detects infection before symptoms start showing, molecule-sized drills lay waste to cancer and other diseases, and vaccines could soon be taken by mouth on small pieces of dissolvable film. In this week's coolest things, it's the tiniest developments that could have the biggest impacts.



Concrete Gains

https://www.youtube.com/watch?v=FgJcSlqBnjk&feature=emb_logo

What is it? At Swinburne University of Technology in Melbourne, Australia, researchers designed a new kind of concrete — bendable, low-carbon and made from waste products.

Why does it matter? Swinburne researchers Behzad Nematollahi and Jay Sanjayan say their new concrete is well-suited to construction in earthquake zones, and a lot greener than the usual stuff: According to Nematollahi, production of the new concrete uses about 36% less energy and emits up to 76% less carbon compared to conventional concrete.

How does it work? The inclusion of "short polymeric fibers" allows te material to sustain multiple cracks under pressure without breaking, and the material is made from fly ash, a byproduct of coal-fired power plants. Four hundred times more bendable than conventional concrete but with similar strength, the new material is described further in Construction and Building Materials.

 

Getting Under Your Skin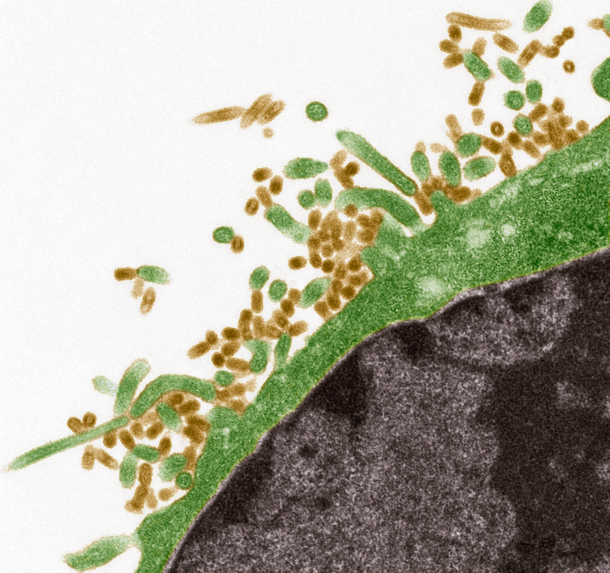 injectable under-the-skin biosensor can detect influenza infection before symptoms start to show — and therefore slow or stop disease outbreaks.

Why does it matter? As health officials worldwide struggle to get a handle on COVID-19, health officials recognize that one problem with stopping outbreaks is that diseases can spread faster they can be tested for. Early detection is key, not just with novel viruses but with various strains of influenza, which cause up to 650,000 respiratory deaths every year, according to the World Health Organization. The new test uses technology called the Lumee Oxygen Platform, developed by the California health company Profusa. "The Lumee Oxygen Platform can potentially function as a sort of canary in a coal mine for infectious disease, since subtle changes in oxygen at the tissue level may signal trouble and can help clinicians course correct quickly to avoid outbreaks," said Profusa's chairman and CEO, Ben Hwang. 

How does it work? A tiny subcutaneous oxygen sensor containing a specially engineered molecule changes color when it senses that the body is beginning to fight an infection; that connects to a wireless patch on the skin that can be read by mobile device. As the tech news website Nextgov put it, "It's like a blood lab on the skin that can pick up the body's response to illness before the presence of other symptoms, like coughing." The results of the study should be available next year, when it could go up for FDA approval, according to Nextgov.



KA-POW!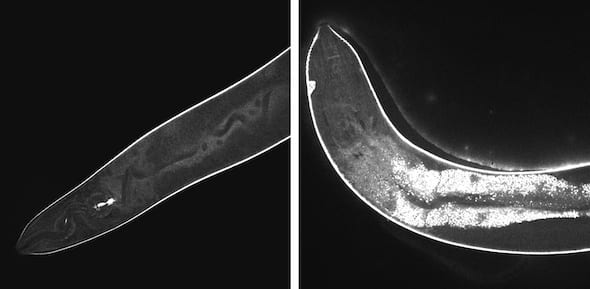 tiny, molecule-sized drills to precisely target bad actors in the body and take them out with "a nanomechanical drilling force strong enough to punch through their walls."

Why does it matter? The original goal of the project was to design a nanodrill that targeted drug-resistant bacteria, cancer cells and other cells without harming adjacent healthy cells. "Now it has been taken to a whole new level," said Rice chemist James Tour. "The work here shows that whole organisms, such as small worms and water fleas, can be killed by nanomachines that drill into them. This is not just single-cell death, but whole organism, with cell death in the millions." The technology could have uses not just within the body but on the skin, too, as part of a topical solution to go after melanoma cells.

How does it work? The most recent work used tests on worms, plankton and mice to validate a technology devised previously: "motorized molecules," which are activated by ultraviolet light and spin at 2 to 3 million rotations per second. Applying the topical solution to the mice yielded "one of the most interesting aspects" of the study, said molecular biochemist Richard Gunasekera: "It could mean direct topical treatment to skin conditions such as melanomas, eczema and other skin diseases. This paper is significant because it's the first testing of nanomachines where we've proven its effectiveness in vivo. All other studies done so far were done in vitro." The study is described further in ACS Applied Materials & Interfaces.



Image Recognition In A Snap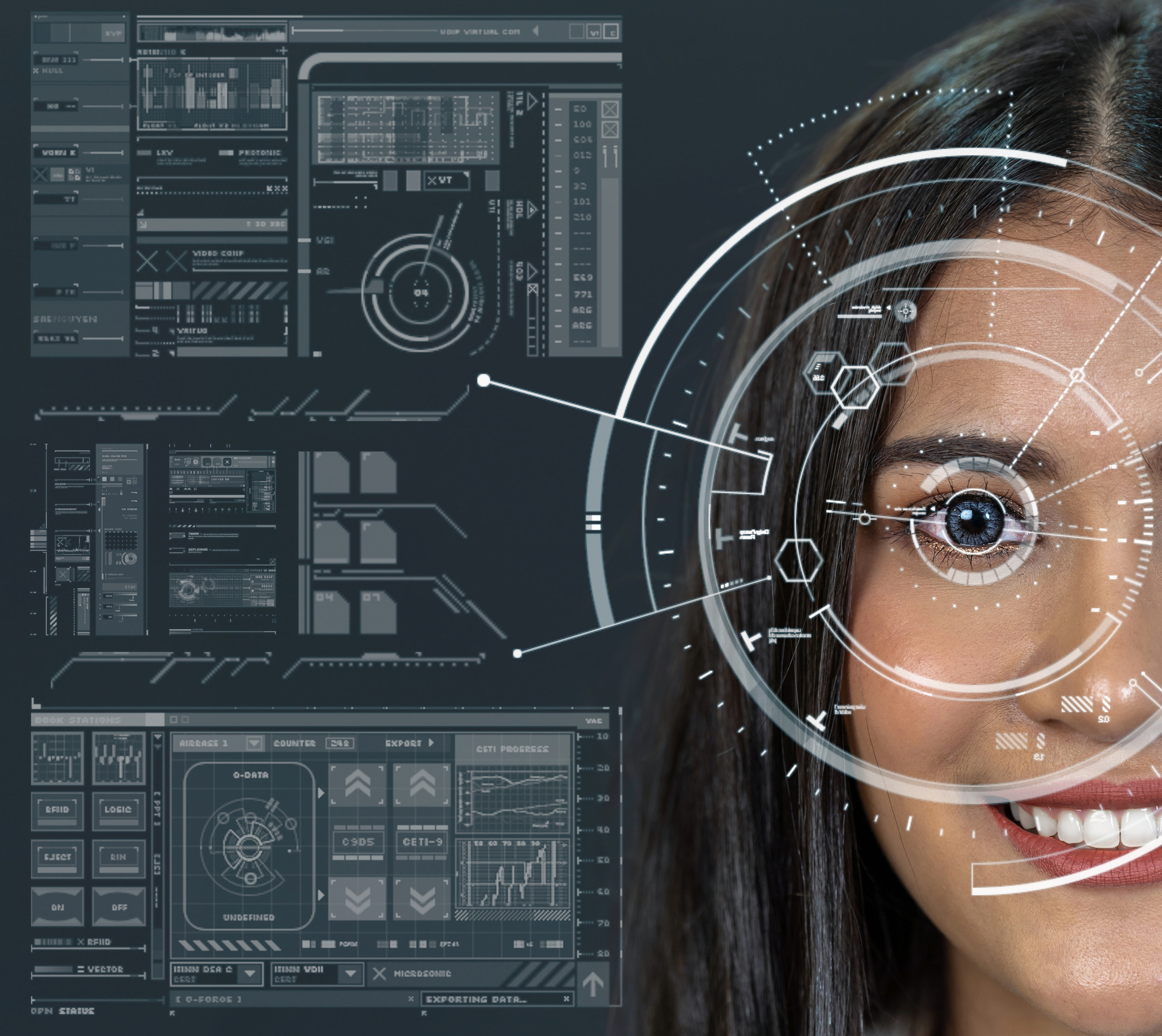 superfast sensor with a built-in neural network that can recognize images in nanoseconds.

Why does it matter? Though image-recognition technology is everywhere today — self-driving cars, tests for skin cancer — it's not as fast as it could be: The vast amount of data generated by normal cameras is a lot for computers to process. "Typically, the image data is first read out pixel by pixel and then processed on the computer," said Thomas Mueller, co-author of a new paper in Nature. "We, on the other hand, integrate the neural network with its artificial intelligence directly into the hardware of the image sensor. This makes object recognition many orders of magnitude faster."

How does it work? Artificial neural networks function like the brain does; as TU Vienna put it in a release, "A network of neurons is simulated digitally, and the strength with which one node of this network influences the other is changed until the network shows the desired behavior." Mueller and his colleagues designed a chip made of ultrathin photodetectors, like the pixels of a camera system, integrated with its neural network. "Our test chip is still small at the moment, but you can easily scale up the technology depending on the task you want to solve," Mueller said. "In principle, the chip could also be trained to distinguish apples from bananas, but we see its use more in scientific experiments or other specialized applications."



Just The Vax, Ma'am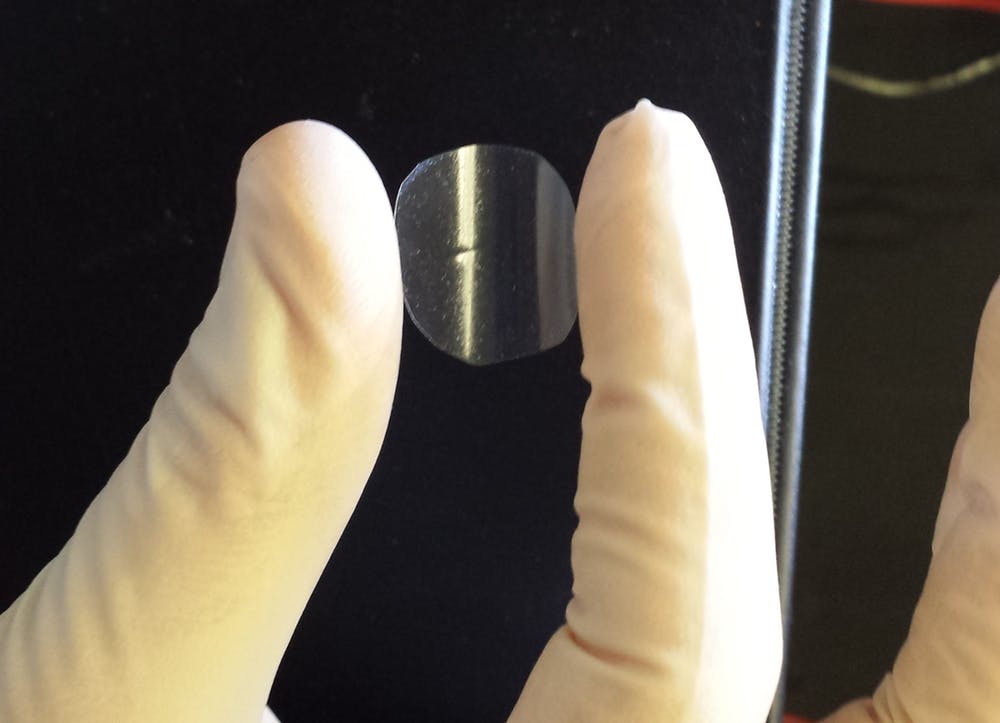 vaccine-delivery method that dissolves on the tongue like hard candy — which inspired it.

Why does it matter? Maria Croyle explained in a recent article in The Conversation that she's been working since 2007 on developing a "needle-free, shelf-stable delivery method for a vaccine" at the behest of the National Institutes of Health. The "rapidly dissolving film" she's now testing doesn't require refrigeration, uses inexpensive ingredients, is easy to make, and is flat for easy shipping — all important benefits.

How does it work? Inspired by her grandmother's hard candy — and by the way DNA and other living things can be preserved in amber for eons — Croyle and her team sought to develop a similar amberlike delivery device. They went through 450 different formulations before discovering one for a peelable film. Croyle is now involved in a startup that aims to get the technology to market within two years.
Categories
tags