On remote Aniolam Island in the New Ireland Province of Papua New Guinea, about 900 kilometres or two hours flight from Port Moresby, Newcrest Mining Limited extracts gold from one of the world's largest known deposits of the precious metal. Its Lihir mine excavates within the geothermally active caldera of an extinct volcano, yet one of the biggest employee-safety challenges is managing mining-vehicle interactions in the open-pit operations.
"Mining fleet interactions, whether that's vehicle-to-vehicle or vehicle-to-personnel are definitely one of the highest safety risks for us," says Tony Sprague, group manager of Mining Technology for Newcrest Mining Limited. "We have many vehicles in operation and with heavy vehicles, ancillary vehicles and light vehicles operating together, it doesn't take much to have a critical event or a significant potential incident" (SPI).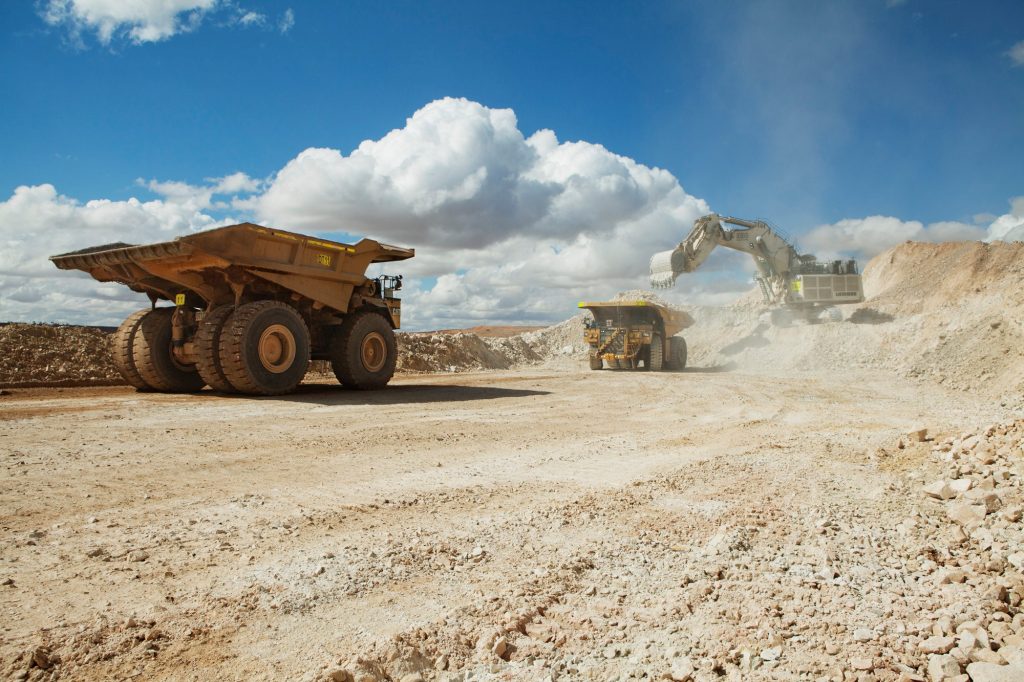 Mine sites are governed by rigorous safety procedures and policies, but even so, with employees both on foot and often necessarily driving light vehicles in the vicinity of hydraulic shovels and excavators, haul trucks, mobile drills and dozers, accidents and SPIs occur.

"On all our sites we've continued to have these significant potential incident events, year on year, and we decided we want to be proactive and use technology to help us help ourselves," says Sprague. "Every individual is important to us," he emphasises, referring to Newcrest's safety ethos which works towards "zero injury" and promotes the belief that "all injuries are preventable".

In the first rollout of advanced safety technology on a Papua New Guinean mine site, Australian-developed GE Collision Awareness System (CAS) equipment started arriving at Lihir in October.

The GPS-based, camera-enabled and detection-proximity system selected by Newcrest will tag all personnel active in the mine's production area and alert them and the operators of heavy mobile equipment with two-way alarms when they're in dangerous proximity to one another. Around 1,500 employees and contractors across all shifts at Lihir will be protected.

The GE CAS system has been developed over almost two decades by engineers in New South Wales, Australia. Among its features: it ensures high integrity by deploying multiple proximity-detection technologies including GPS, cameras and radio frequency according to site requirements; it is self testing, automatically reporting in real time any failure within the system; it is equipment agnostic — it can be applied to any make of mining equipment; and it provides sophisticated monitoring and back-to-base reporting which, in addition to facilitating safer mining operations, may be analysed for productivity gains and improved maintenance

"At the moment it's an operational-awareness system," says Sprague, referring to the fact that the Lihir system will flag with both the operators of vehicles and with people on foot, that they are in potentially dangerous proximity to each other. On driver-operated heavy equipment, a proximity alarm will immediately activate a camera covering the area of proximity, and give that view on a touchscreen in the cab, so that the driver can clearly see and respond to the risk. Each heavy vehicle will have cameras positioned to give operators 360o vision of their surroundings as needed.

One of the reasons Newcrest chose GE's Digital Mine technology is that "it's not far away that the system will provide real collision-avoidance capabilities where the vehicle itself will respond in certain situations," says Sprague. Evasive action might then include system takeover of the vehicle, applying the brakes and potentially steering around an incident.

Craig Hoffman, product manager of GE Collision Avoidance and Geospatial Systems, who has worked in R&D and marketing of the system since 2000, says GE has a clear roadmap to evolve to the abovementioned Level 9 Intervention Controls — an industry goal, and an international standard tabled by the Earth Moving Equipment Safety Round Table (EMESRT), of which Newcrest is a member. The system being installed at Lihir is currently rated Level 7 Situational Awareness, and already incorporates some Level 8 Advisory Controls capabilities.

Says Sprague, "When we were doing our review process for different solutions, we didn't just land on GE. We started with a group of nine credible solutions and we narrowed the field down. GE's roadmap to take us to Level 9 is well defined."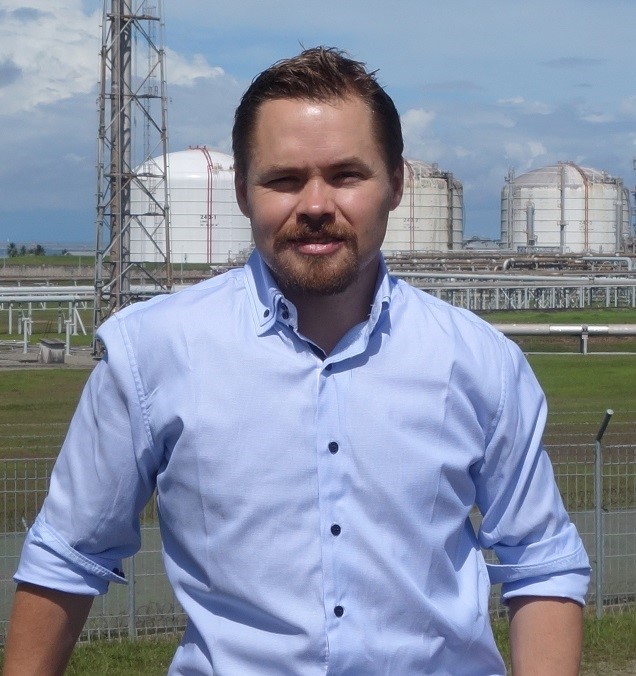 Tony Sprague, group manager of Mining Technology for Newcrest Mining Limited, says mining fleet interactions are one of company's highest safety risks.

And Newcrest already had runs on the board with GE CAS.

Last year, the miner began installation of GE CAS at its Telfer mine site, which extracts copper and gold in the East Pilbara region of Western Australia. Newcrest intended, once it had verified the benefits of the system in this smaller deployment (140 vehicles), at a more accessible operation, to continue the technology rollout to Lihir (250 vehicles).

But before the Telfer installation was fully bedded down, Newcrest decided, "We were comfortable to the point where we wanted to move on Lihir even earlier than we'd initially planned," says Sprague. "We're delving into the reporting data and observing definite safety improvements. Our senior management team has seen that and has sought to accelerate the deployment to our other sites.'"

Ensuring effectiveness of safety equipment and procedures is always dependent on the compliance of the workforce. Newcrest's strong safety culture and genuine care for its employees creates a conducive environment for adopting new approaches. Before the company began implementing CAS at Telfer, Sprague says, "We got on the front foot in terms of communications rollout and socialisation." The company focused not only on the safety benefits of the system, but also the benefits of increased situational awareness to assist heavy-vehicle drivers.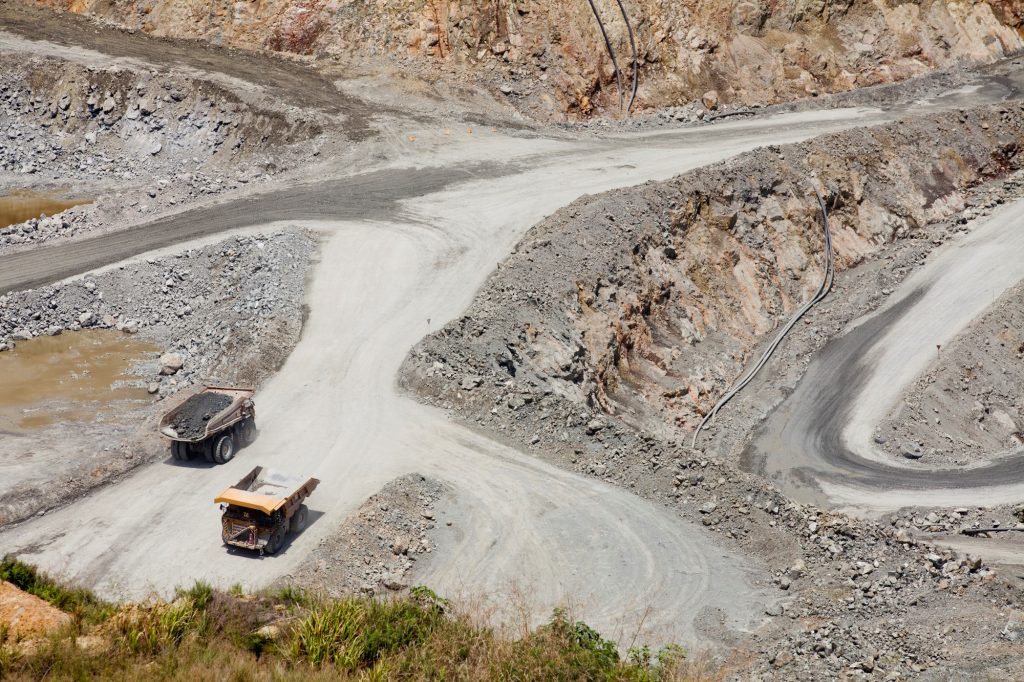 tags