The Haliade-X turbine has the potential to blow the offshore wind industry to the next level. Standing 260 meters tall from its heel to blade tips — more than half the height of the Empire State Building — with blades that each extend 107 meters, the turbine will generate 12 megawatts, 26 percent more than the current industry ceiling of 9.5 MW. One turbine will be able to power the equivalent of 16,000 European homes, which means more renewable energy going to more people from fewer wind turbines.
But in order for the Haliade-X to produce this extraordinary amount of power, engineers at GE had to improve on many things, including a seemingly mundane piece of equipment called the switchgear.

The switchgear is similar to the fuse box in your home, only on a much larger scale. The switches allow the electricity generated by the turbine to flow into the power grid. Alternatively, they stop the flow of energy in the event of a problem such as a lightning strike at the turbine or too much electricity on the grid.

The size and power of the Haliade-X require switchgear that can handle 66,000 volts of energy. The high voltage level is crucial to ensure that when the energy travels via cable from the turbine to the shore, there is minimal power loss. But existing gear with that capacity, which is normally used for small, land-based power plants, was way too large to fit inside the tower of the turbine. And while onshore wind turbines can use gear located in substations separate from the turbine towers but connected by cables, the harsh conditions at sea, especially in the deep waters where the Haliade-X will live, require that the gear be housed safely inside the tower. "The real challenge was to make it very compact because you don't have a lot of space inside a wind turbine," says Dirk Uhde, executive product manager for gas-insulated substations at GE's Grid Solutions business.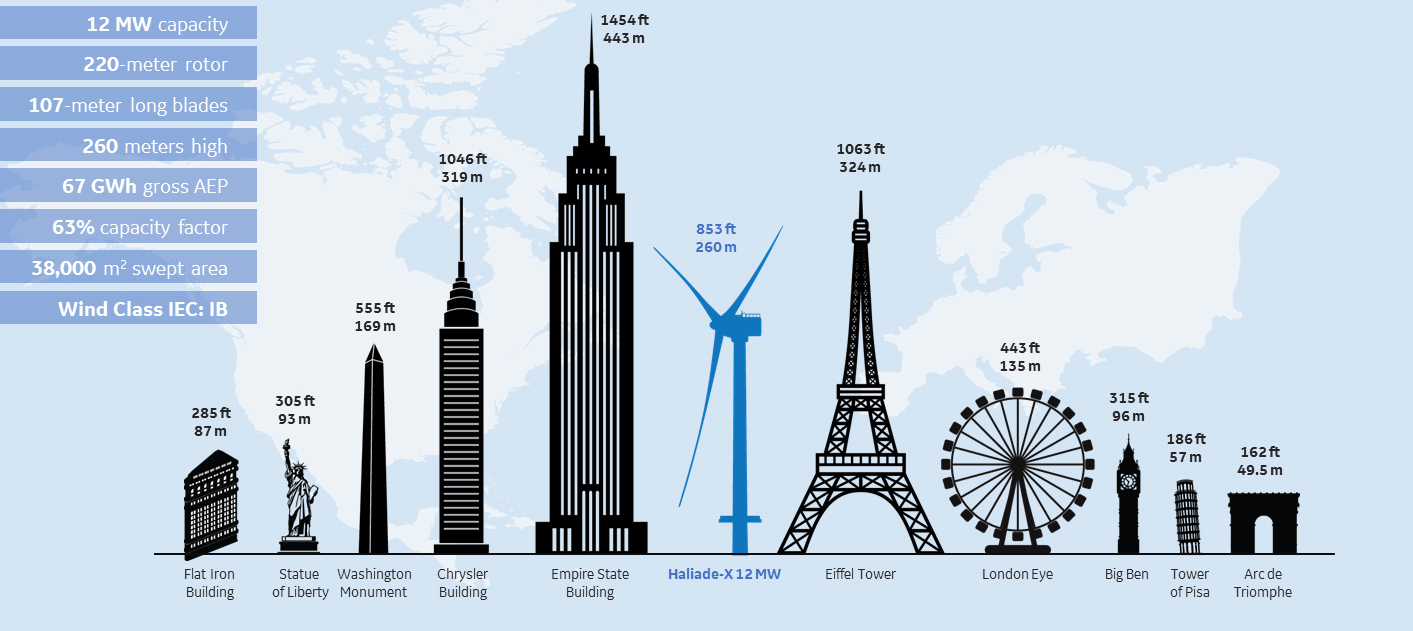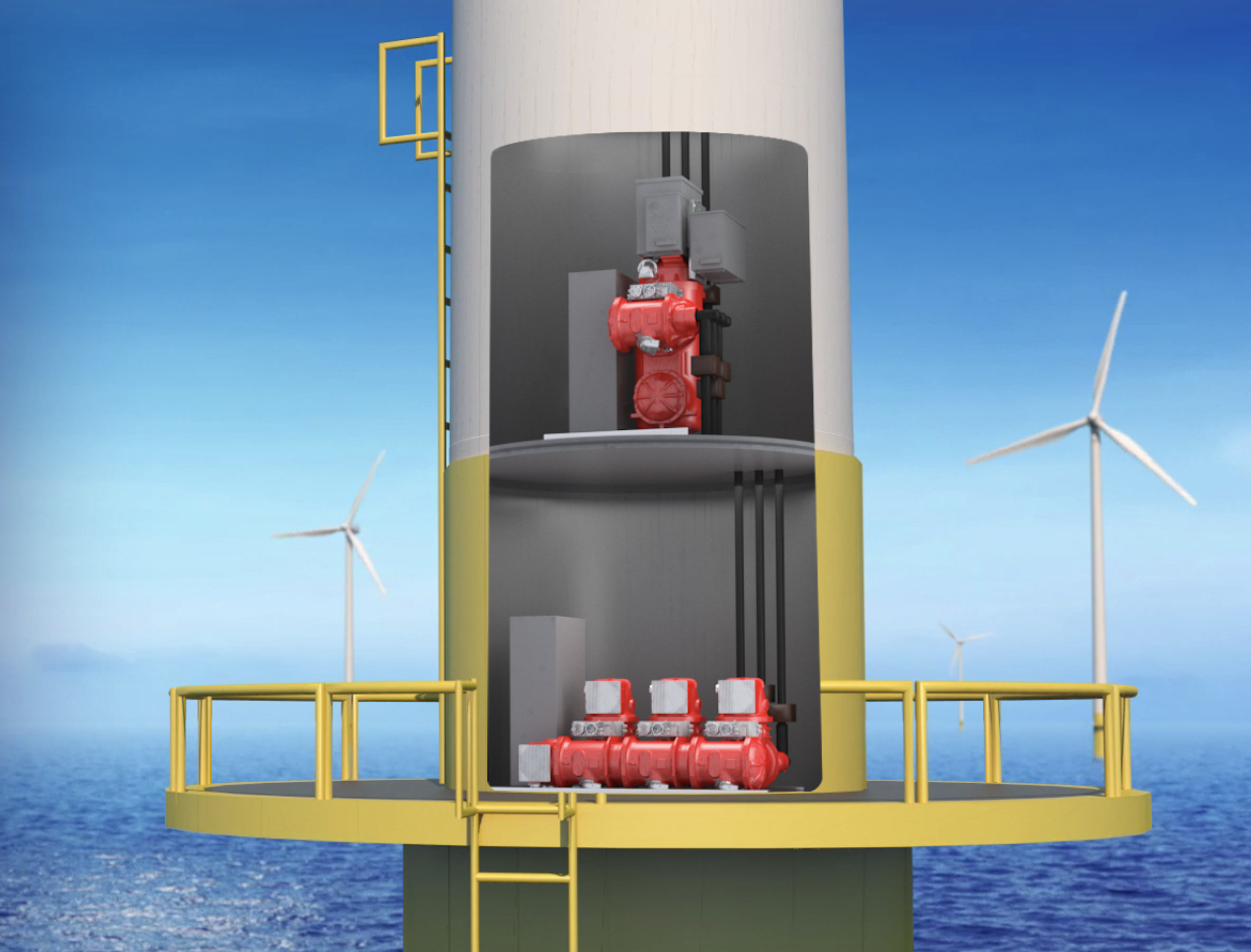 Categories
tags