The Philippines is a country which has enjoyed rapid economic development in recent years. Annual GDP growth has hovered around 7% in the last decade, underlined by a landscape which has seen the value of national GDP double in the decade between 2007 and 2017.
This impressive economic growth necessitates an equally important need for electricity. Energy demand in the Philippines has mirrored GDP growth in recent years, expanding by approximately 7% annually. Meeting the needs of the future will require both enhanced electricity generation capacity, and improved sustainability of supply. That demand is providing the catalyst for a fascinating energy transition, and one which GE is proud to play a part in.
Supporting the Philippines' energy transition
The Philippines has set the ambitious target of achieving 35% renewable energy as a share of its electricity generation mix by 2030.[i] This transition to renewable generation is a key national priority in 2020[ii], with the Philippine government stating their wish to allocate 2GW of renewable energy generation capacity this year.
"This target is certainly achievable if you consider all forms of renewable energy in the country today. Currently, all renewable energy resources accounts for over 30% of installed generation capacity in the Philippines in 2018, with hydropower contributing about half of that capacity," said Jocot de Dios, CEO of GE Philippines.
The Philippines is blessed with significant hydropower potential, along with substantial geothermal and wind power opportunities. Geothermal and hydropower contributed the greatest share, both generating approximately 10% of national power in 2018.
"Given our rich natural renewable resources, the Department of Energy has identified additional potential renewable energy generation that can meet, if not surpass, this target. Especially since we are an archipelago of over 7,500 islands, reliable power is critical to sustaining the country's continued growth. Robust peak demand needs to be adequately met year on year and GE's power and grid solutions play a key role in this equation," added de Dios.
These existing energy assets are essential to meeting the nation's growing demand for renewable electricity. The Philippines' substantial renewable energy potential has been a vital part of the nation's energy mix for years. In 2003, at the early stages of the global energy shift, geothermal and hydropower already represented more than 30% of total power generated in the country.
GE is set to play an important role in ensuring the long-term value of these existing hydropower assets. A recently announced deal will see GE Renewable Energy installing two new 50MW Francis turbines at the 218-MW Angat Hydropower Plant.[iii] The agreement will also include four new 50MW generators, as well as three new upgraded auxiliary turbines and generators. Angat Hydropower Plant was first commissioned in 1967, and more than 50 years later it remains a vital part of the Philippines' Luzon power grid.
"It is very important to upgrade and rehabilitate the existing 218 MW Angat hydropower plant. This 53-year-old Angat hydropower facility supplies more than 90% of Metro Manila's potable water needs and supports the irrigation of 25,000 hectares of farmlands in Bulacan and Pampanga provinces. This contract is the first major rehabilitation program since the facility was commissioned in 1967," said Christopher Baliog, GE Hydro Services Leader for Philippines, Indonesia and Taiwan.
Once fully upgraded in 2023, the power output of the plant will be increased by around 4 % bringing it to 226.6 MW. "This rehabilitated plant will provide an additional and reliable source of electricity in the Philippines and secure water needs for the population," added Baliog.
Ensuring sustainability and security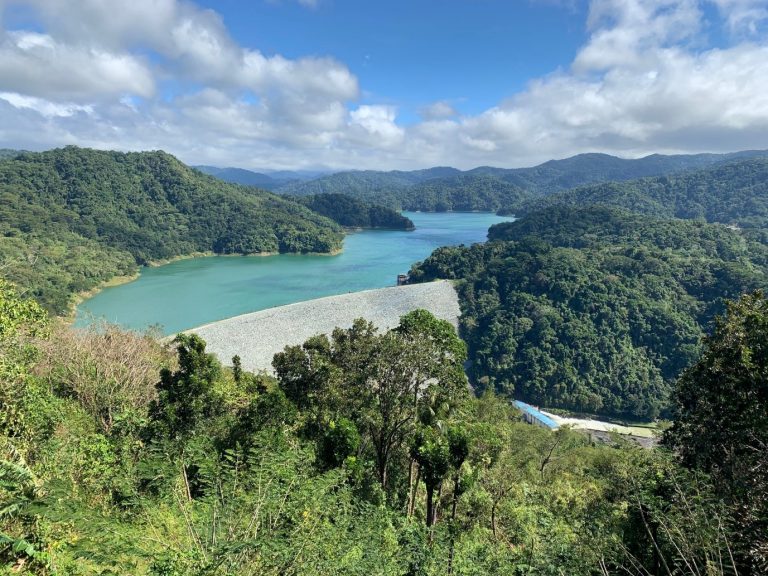 This energy transition takes place at a pivotal time for the nation's power industry, and pressures in meeting the energy demands of the Philippines' main island of Luzon. Natural gas from the depleting Malampaya field powers roughly 20% of the nation's grid, and a significant share of power consumed via the major Luzon Grid.[iv] That means the reliability of assets such as Angat is more important than ever.
The issue of sustainability raises another question in today's difficult global landscape. Energy markets and supply chains face an unprecedented challenge as a result of the evolving coronavirus pandemic. The commitment to a renewable energy transition could offer much-needed resilience in the face of this uncertainty. While the infrastructure requirements for renewable technology must overcome a similar global supply challenge, generating electricity without the need for fuel sourcing provides a fresh opportunity for energy security.
"Given the resulting strain on the economy that COVID-19 will cause, it becomes critical for the country's infrastructure to effectively support government's efforts to preserve our growth gains. This simply means that the power generation solutions we propose, and install must continue to be responsive, reliable and cost effective. At the end of the day, customers and consumers need to be able to go about their business and daily lives with confidence that affordable power can be reliably delivered to their factories and homes," said de Dios. "This is where GE technology has the decided advantage".
The importance of energy innovation comes into stark focus in this environment. That means supporting the continued operation of assets such as Angat, while embracing the potential to enhance electricity access through innovative new technologies. Mini-hydro and microgrids provide examples of the emerging innovations which could help improve electrification rates in a nation where an estimated 2.7 million homes still lack access to electricity.[v]
The Philippines' energy transition is driven by growing energy demand, and the importance of efforts to shift away from reliance on depleting and more carbon-intensive fossil fuel assets. This transition aims not only to improve total capacity of supply but meet a growing need for improved sustainability and energy security.
A clean energy transition presents a huge opportunity for the nation, at a time when economic development continues to deliver solid growth. Achieving these goals will require the support of essential existing assets such as Angat, alongside new and emerging technologies. At GE, we're proud to be part of that ambition's transformation.
[i] https://govinsider.asia/smart-gov/philippines-microgrids-electric-vehicles-teresa-guanzon-malampaya/
[ii] https://www.pv-magazine.com/2020/02/18/philippines-wants-auctions-for-2-gw-of-renewables/
[iii] https://www.powermag.com/press-releases/ge-renewable-energy-to-support-the-clean-energy-growth-in-the-philippines/
[v] https://govinsider.asia/smart-gov/philippines-microgrids-electric-vehicles-teresa-guanzon-malampaya/
tags