It takes more than an hour to drive from downtown Dubai to Al Maktoum International Airport, the site of the city's biannual air show. The runways are still surrounded by red desert sand. But like anything in this booming business capital of the United Arab Emirates, there are already plans to transform the airport into a major transportation hub surrounded by gleaming homes, canals, broad roads and cavernous warehouses.
Ambition, like heat and humidity, fills the air in Dubai, where nothing seems too big or too bold. That's doubly true for aviation, a key link that tethers Dubai and nearby Abu Dhabi to the rest of the world. Two of the world's fastest-growing airlines, Emirates and Etihad Airways, are based in the UAE, and Qatar Airways, based in Doha, is just a short flight away. They have grown into dominant global players in just a few decades.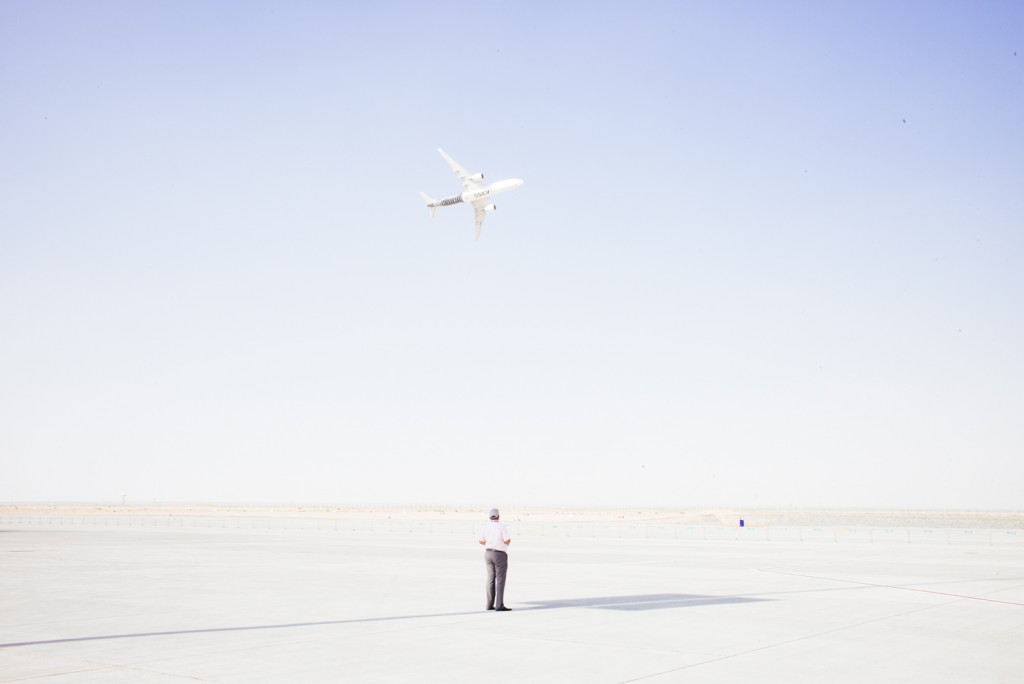 The Al Maktoum airport is surrounded by a vast desert. Not for long. Image credit: Adam Senatori

Looking at the expansion through the lens of GE Aviation, another huge industry player, no other place in the world today has a higher concentration of GE jet engines. Their number will keep climbing. GE Aviation and its joint-venture partners hauled more than $17 billion in new business from the Dubai Airshow, which ended last week. That number includes a $16 billion contract with Emirates to maintain, repair and overhaul next-generation jet engines GE is building for Boeing's 777X aircraft. Emirates has ordered 150 of the twin-engine, wide-body planes, and GE will be the exclusive engine supplier.

The first 777X will enter service at the end of the decade, but the tarmac at Al Maktoum this year had plenty of planes powered by GE tech. Once again, GE invited pilot and aviation photographer Adam Senatori to document the air show. His images were just featured in Wired, which did a special piece on him.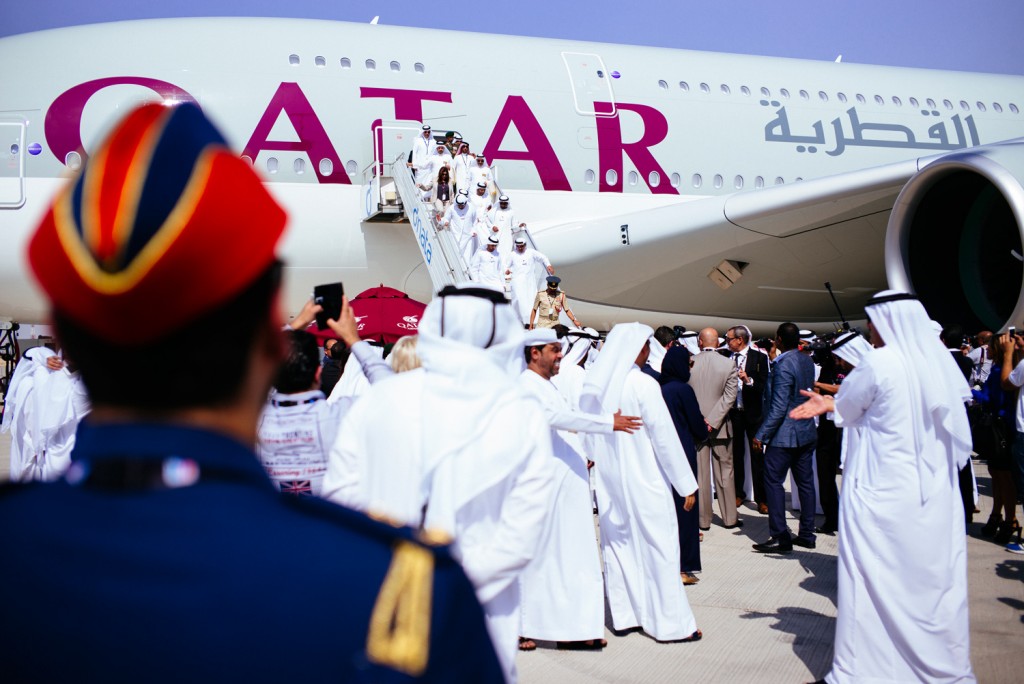 Qatar Airways is one of the region's fastest growing airlines. Image credit: Adam Senatori

Senatori has been shooting air shows around the world for several years. He says that this year, Dubai organizers "curated a tight portfolio of aircraft and displayed them in a coherent manner."

"The layout felt spacious," he says. "I think that's one of the most defining characteristics of the Dubai show versus Paris and Farnborough. The flight line is roomy compared to the tight confines of the other shows." Here are some of the best shots from Senatori's most recent visit.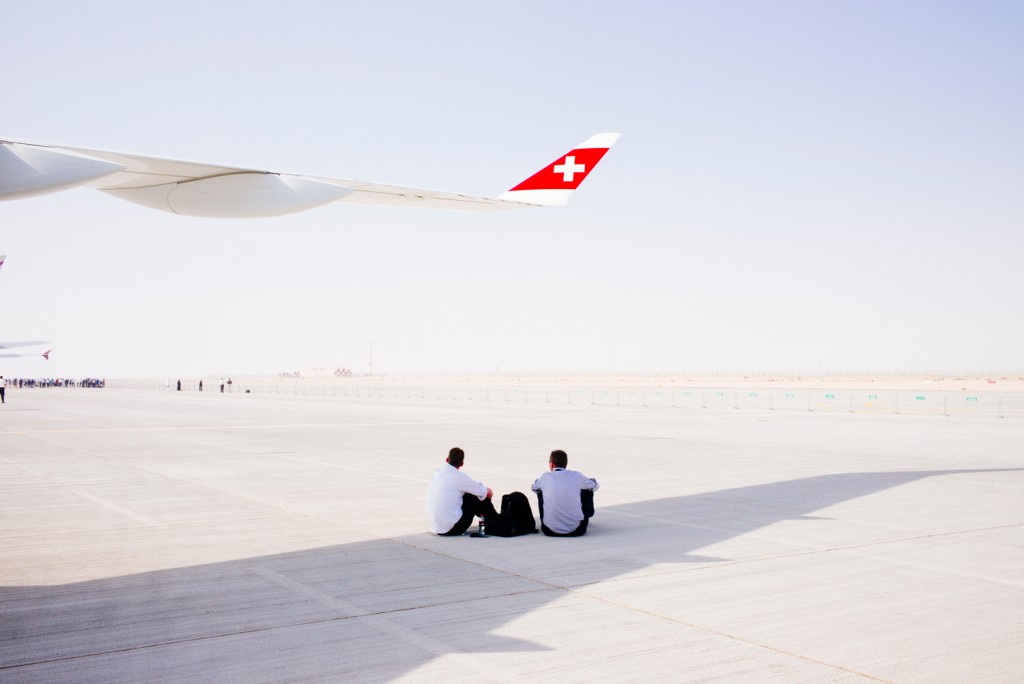 The heat during the airshow was relentless, but aircraft parked on the tarmac provided ample shelter. Image credit: Adam Senatori
This giant Airbus A380 belongs to Qatar Airways. It's powered by four GP7200 jet engines with GE technology inside. Image credit: Adam Senatori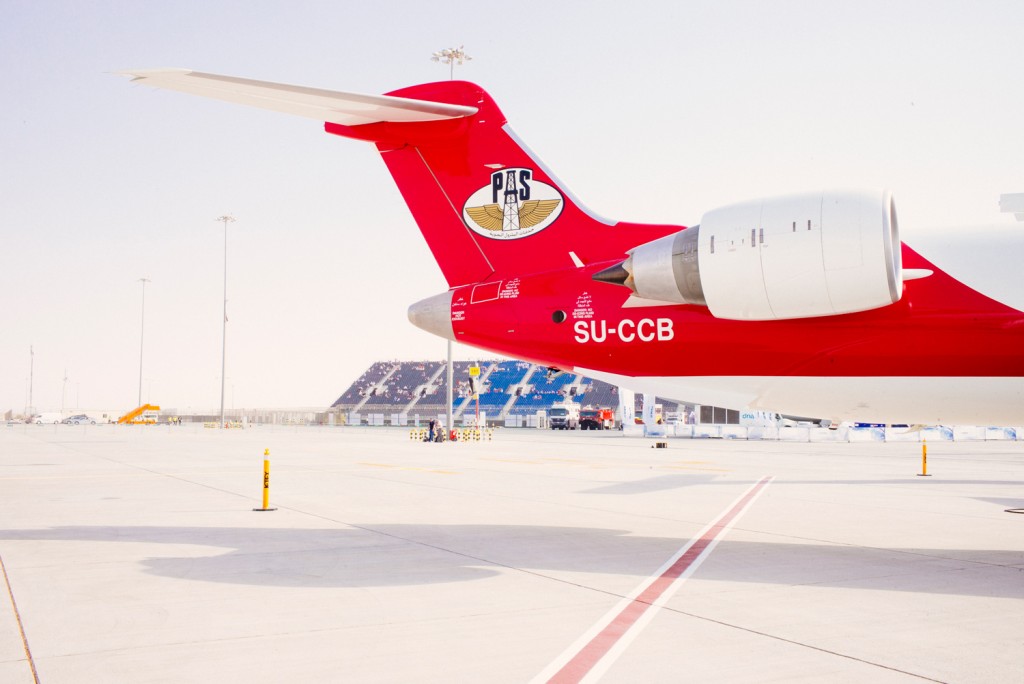 GE's CF34 engine on a Russian jet. Image credit: Adam Senatori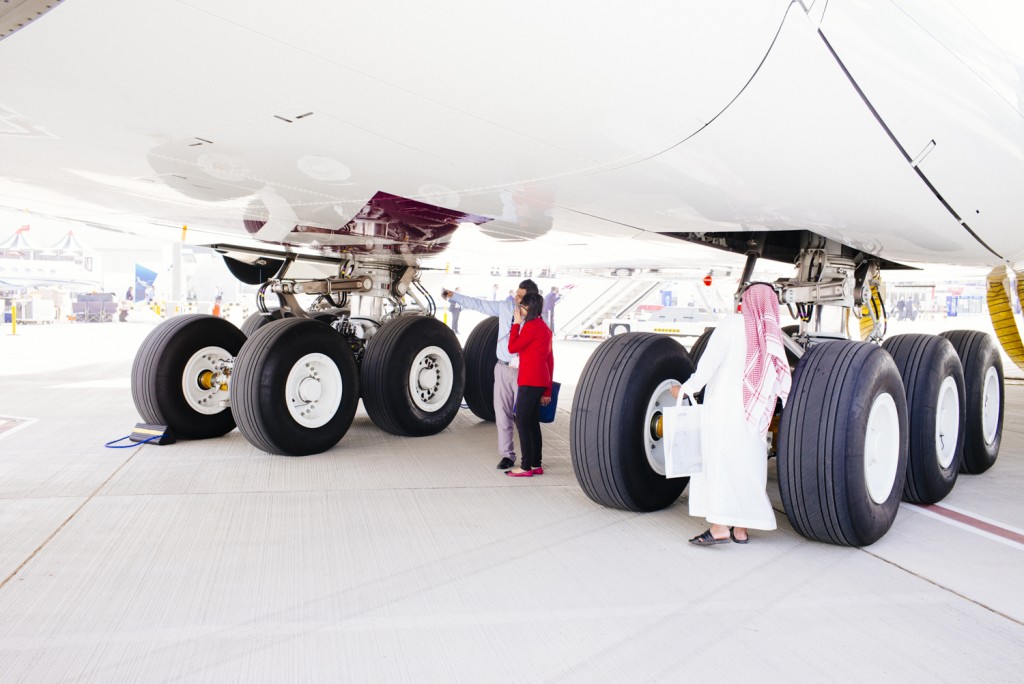 Visitors inspect giant landing gear of a Qatar Airways Airbus A380. Image credit: Adam Senatori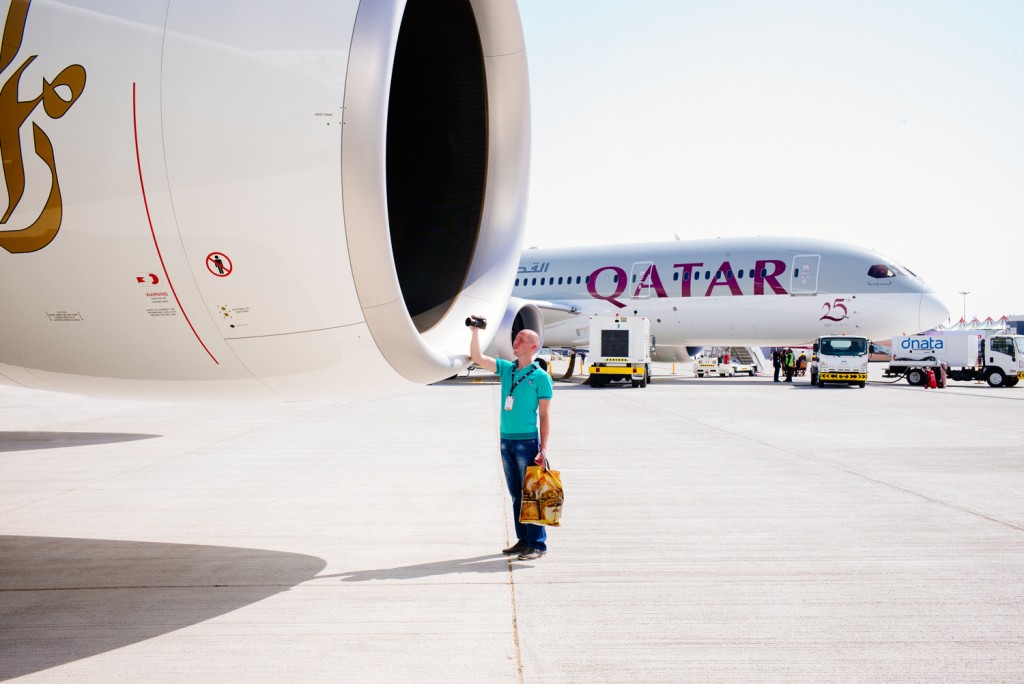 Few other airshow allow visitors to walk right up to the planes. Image credit: Adam Senatori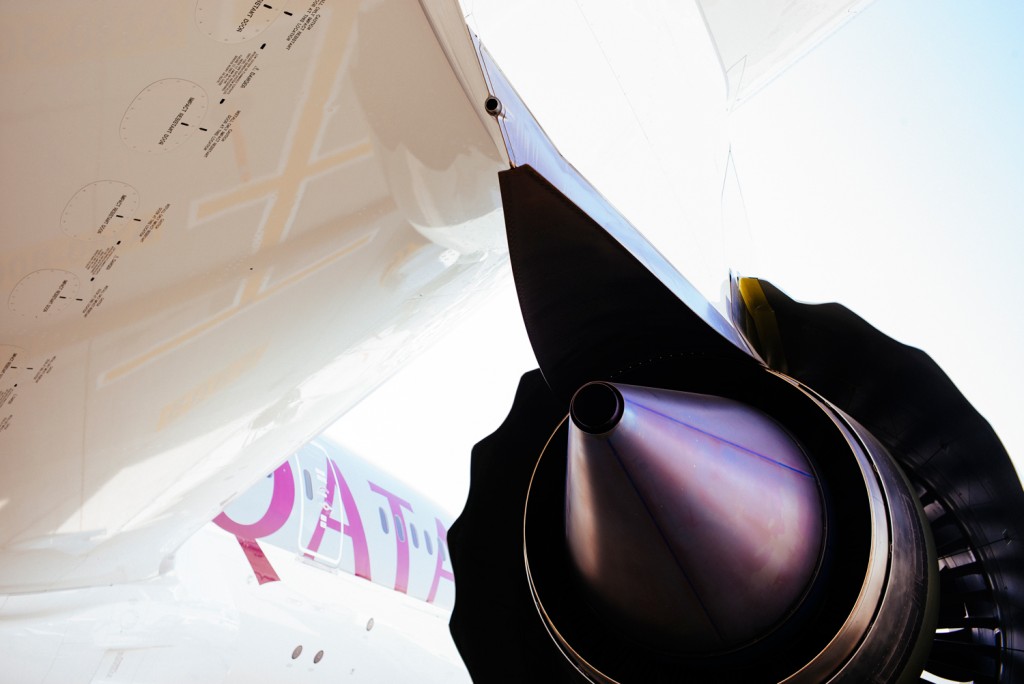 Qatar Airways brought to Dubai its 25th Boeing 787 Dreamliner. They are all powered by GE's GEnx engines. Image credit: Adam Senatori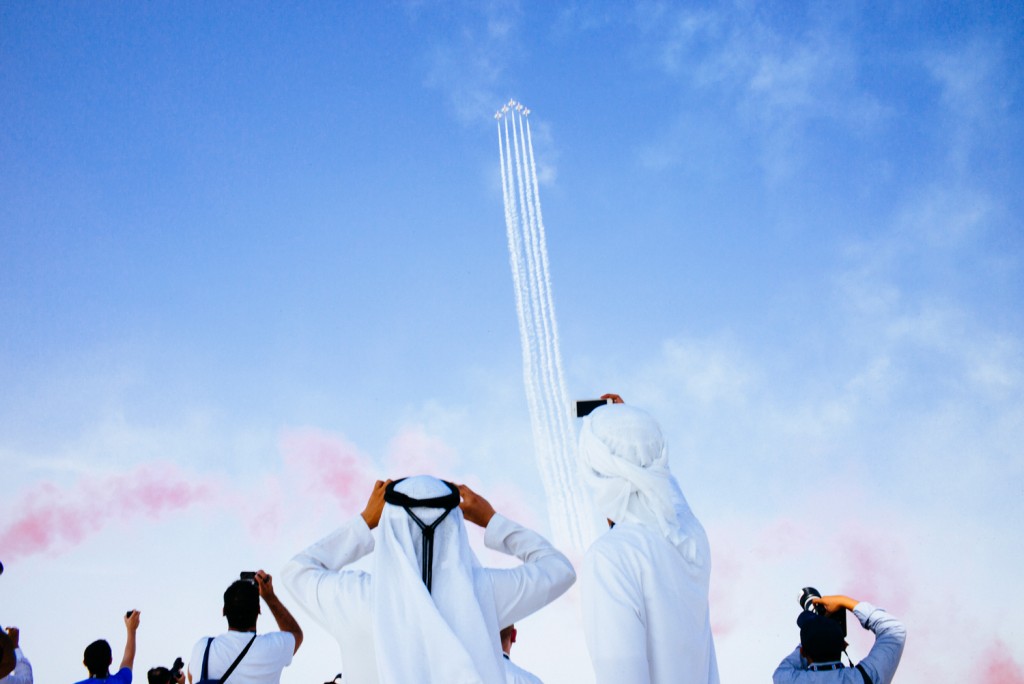 Airshows are not just about business. They are also about flyovers. Image credit: Adam Senatori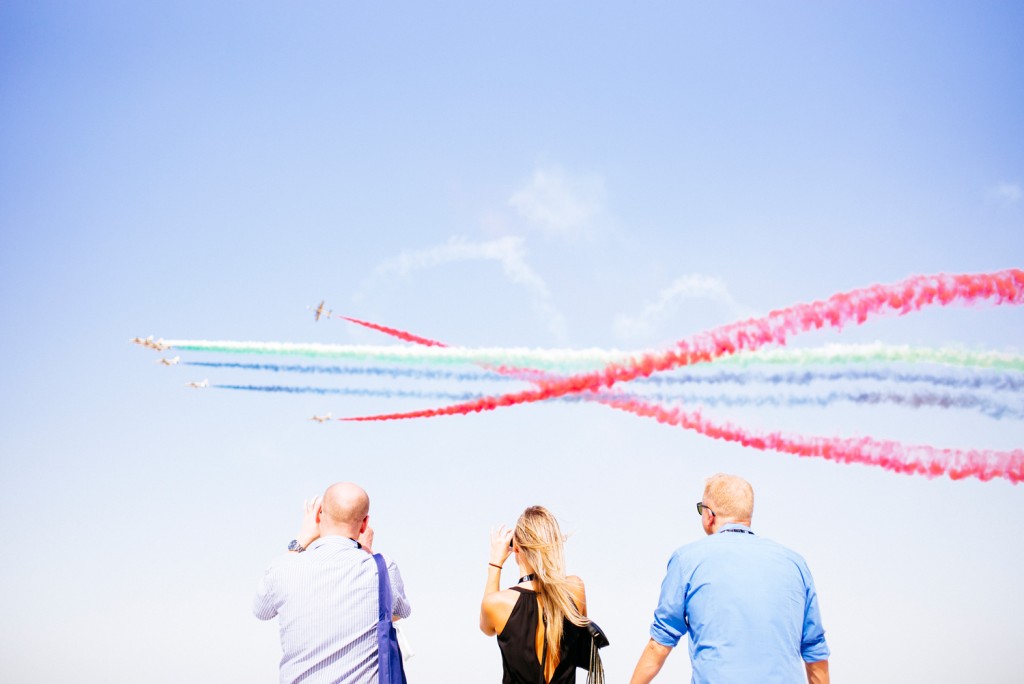 Every day, the UAE Air Force's aerobatic team opened and closed the afternoon flying program. Image credit: Adam Senatori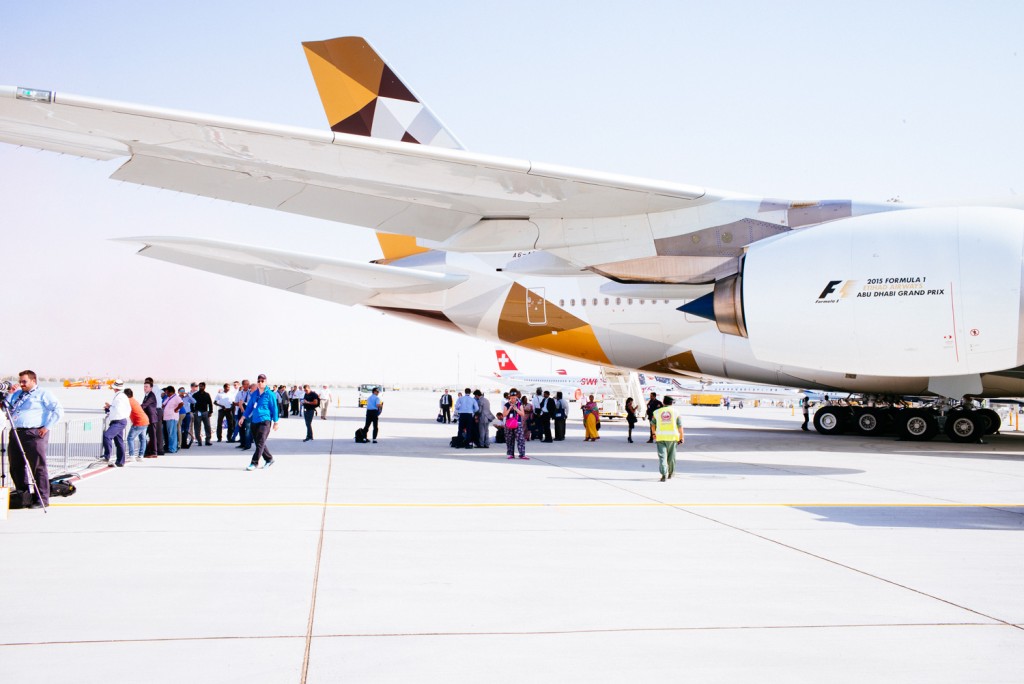 Etihad Airways brought to Dubai its flagship Airbus A380. Image credit: Adam Senatori
The Etihad plane and its crew wore matching colors. Image credit: Adam Senatori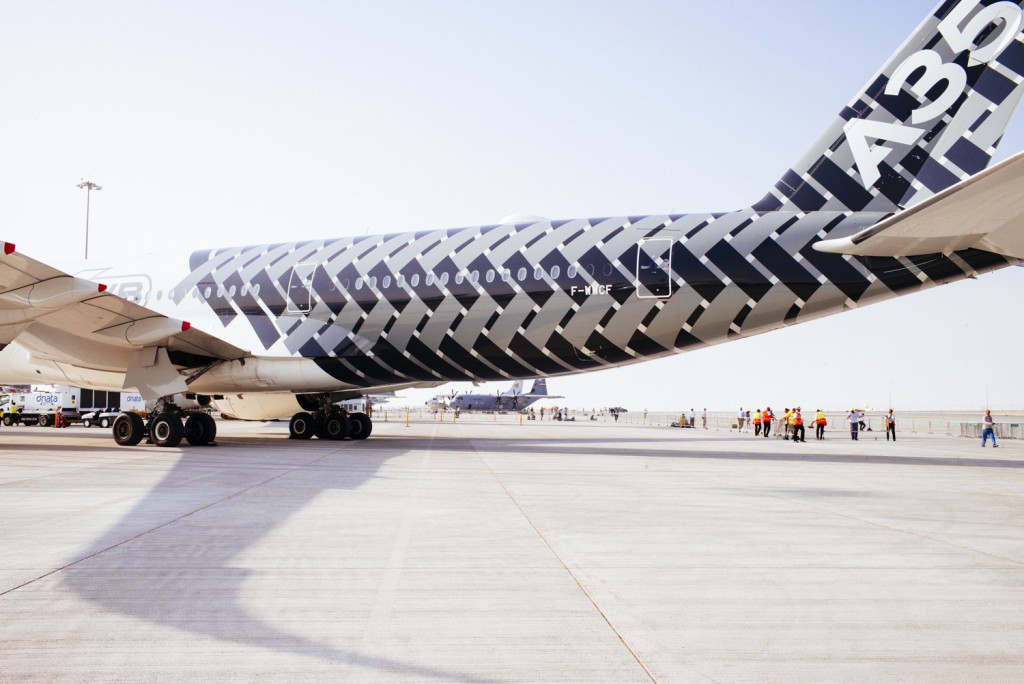 GE Aviation makes more than just jet engines. The wing trailing edge of this Airbus A350 XWB is made from GE carbon fiber composites. Image credit: Adam Senatori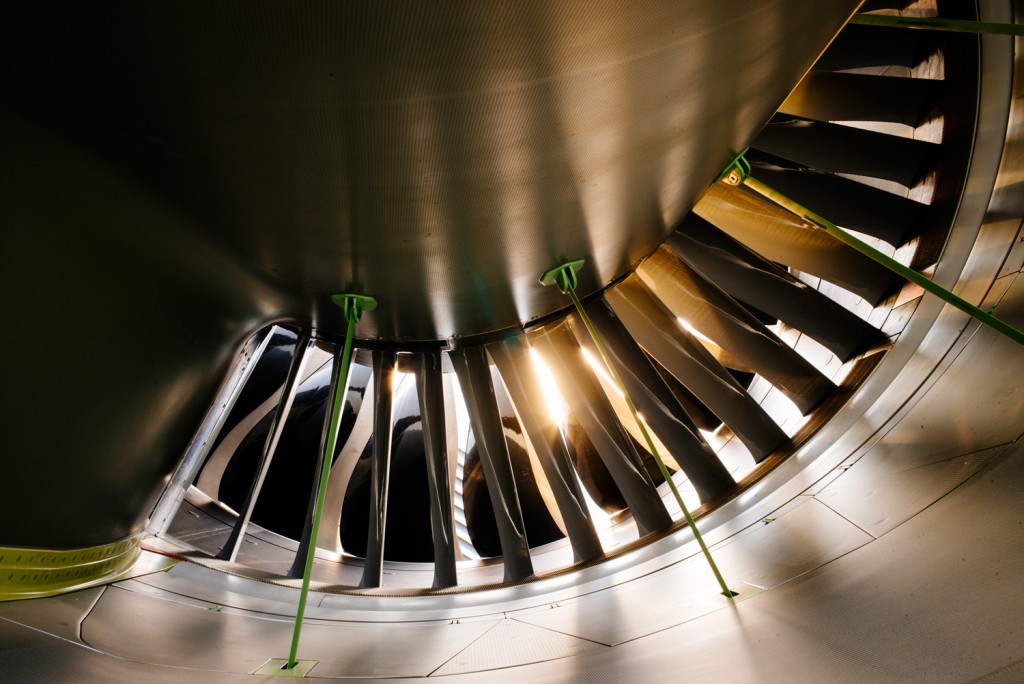 Sunset through a GEnx engine. Image credit: Adam Senatori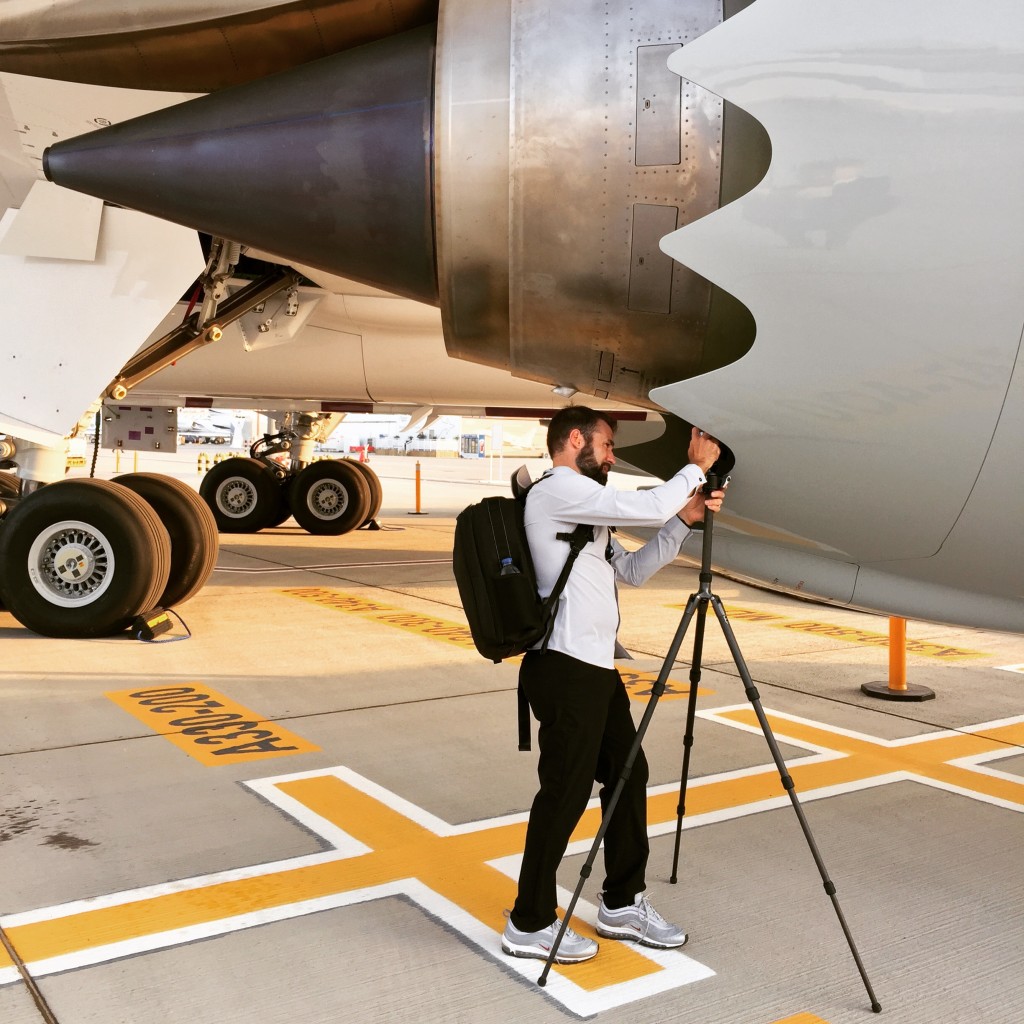 Senatori at work. Image credit: GE Reports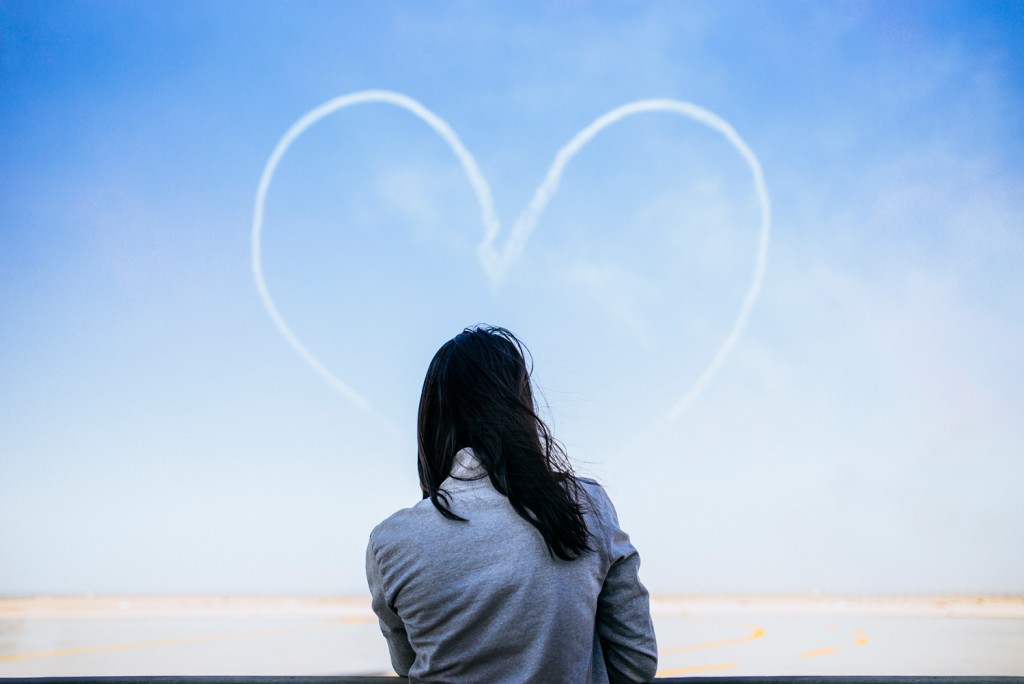 "I get to travel the world shooting amazing machines and make aerial images from helicopters and aircrafts, yet still fly on my own and be home with my family more," Senatori told Wired. "I may go back someday and continue my career as an airline pilot, right now I'm pretty content as a photographer."
Categories
tags