In addition to all the necessary well-baby visits and obstetrician follow-ups that come on top of the adjustment of having a new baby, Kathrine Garbers found time for yet another visit to Herlev Hospital, just outside Copenhagen, Denmark. Garbers and her baby girl, Frigga — not even two weeks old — were there to have the newborn's heart scanned by Anne-Sophie Sillesen, a doctoral student.
What's unusual about this scan is that the results of the test may not be known for decades. Frigga is one of 25,000 babies participating in the Copenhagen Baby Heart Study — the world's largest-ever study of newborns, launched two years ago to try to reveal the origins of cardiovascular diseases.
Though heart disease is the cause of one-third of all human deaths worldwide, it's not well understood how lifestyle factors, like diet, generate problems, as opposed to being a manifestation of conditions people are born with. With the permission of parents, the Copenhagen study administers an echocardiographic examination of babies, as well as electrocardiography and noninvasive measuring of blood oxygen levels. Information on the baby's parents, gestation and delivery is also collected. Many of the tests show nothing considered out of the ordinary now. But the hope is that, later on, differences seen as minor today may indicate more serious health problems, leading to improved treatment for future newborns and adults.
"It is important to know the starting point — knowing, for example, whether a person with heart palpitations at a mature age had suffered from any cardiac condition in the embryonic stage and at the beginning of life," explains Henning Bundgaard, one of the study's initiators and head of the Division for Inherited Heart Disease at Rigshospitalet, a Copenhagen research hospital.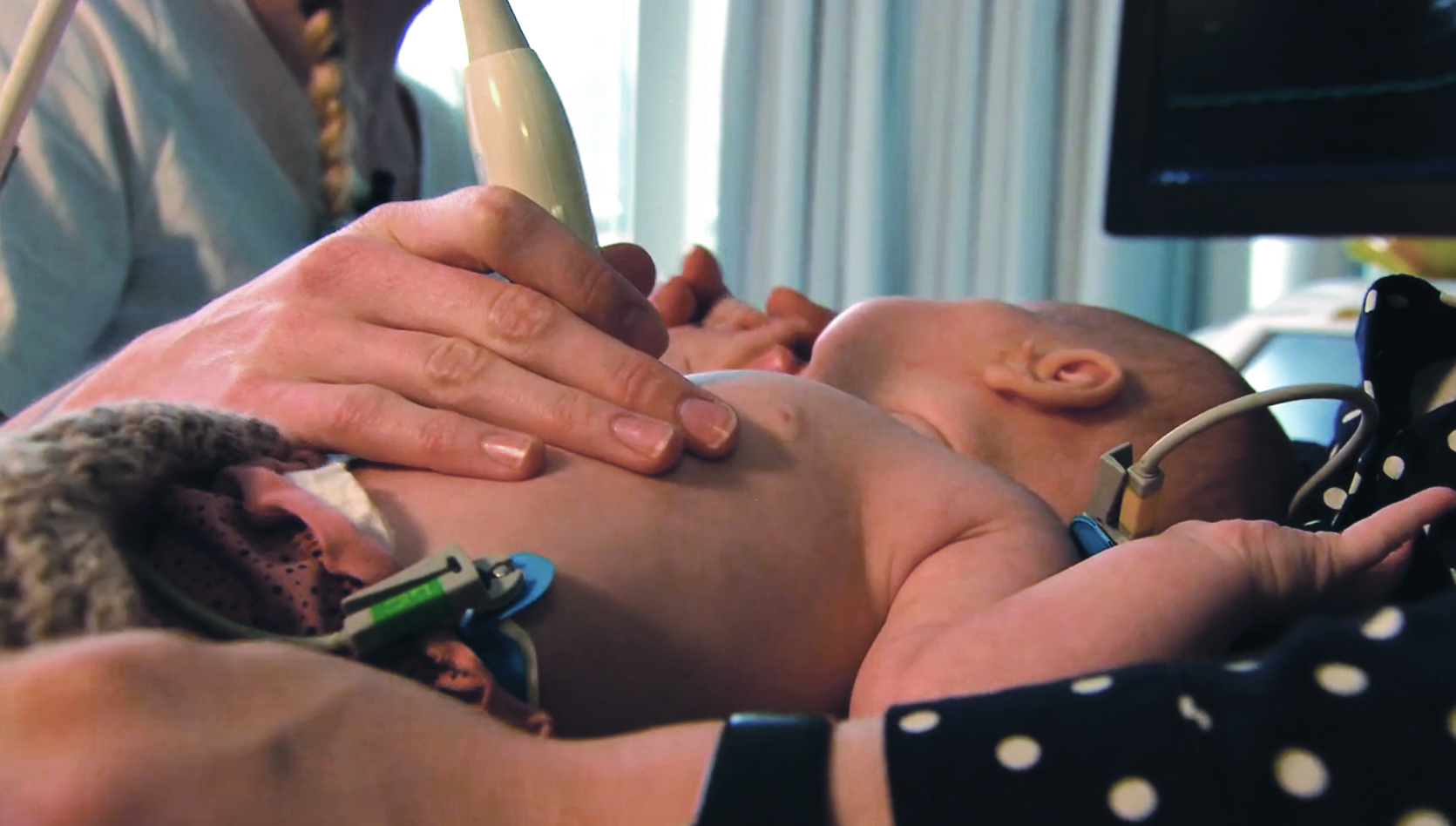 Two of the primary devices used in the study come from GE Healthcare: an advanced ultrasound system and an electrocardiograph. The two implements allow for the highly detailed assessment of the heart, including the production of sort sequences of the babies' heart activity. About 150 doctors, nurses, ultrasound technicians and medical students have administered the tests during the study, working closely with GE Healthcare to develop a standard protocol to ensure that the tests were conducted smoothly. In a typical week, Danish researchers conducted evaluations 14 hours each weekday and seven hours on weekend days.


Almost 1% of babies are known to be born with some form of congenital heart defect. But that statistic overlooks the possibility of milder defects that go unnoticed and may have a longer-term effect on health. "We have never had an overview of how many people were born with a reduced heart function, without any real malformations," Bundgaard says.




Data from the study is only just starting to be evaluated, and already researchers have identified a significant number of mild defects, which Bundgaard credits to the high resolution of the GE Healthcare equipment. Some of these never-before-seen issues, like minute gaps between heart ventricles, can be tracked over time to determine if doctors need to intervene or if the body can grow and correct the problem itself. Over the longer term, researchers hope to be able to link more concerning adult heart problems with minor newborn variations.




The long-term study echoes another famous Danish study: the Copenhagen City Heart Study, which started in 1975 to track the cardiovascular health of 20,000 adults. That groundbreaking study is leading to greater insights into the effects of, for instance, exercise on heart structure. Like that study, which has followed participants over decades, the Copenhagen Baby Heart Study anticipates tracking the newborns as they age to assess the influence of lifestyle, environmental and genetic factors.




"Although the first data collection is now over, the project has only just started," Bundgaard says. "We have created a base material that can lead to new knowledge and insight for many decades to come. As far as we know, we are talking about the world's largest survey of its kind."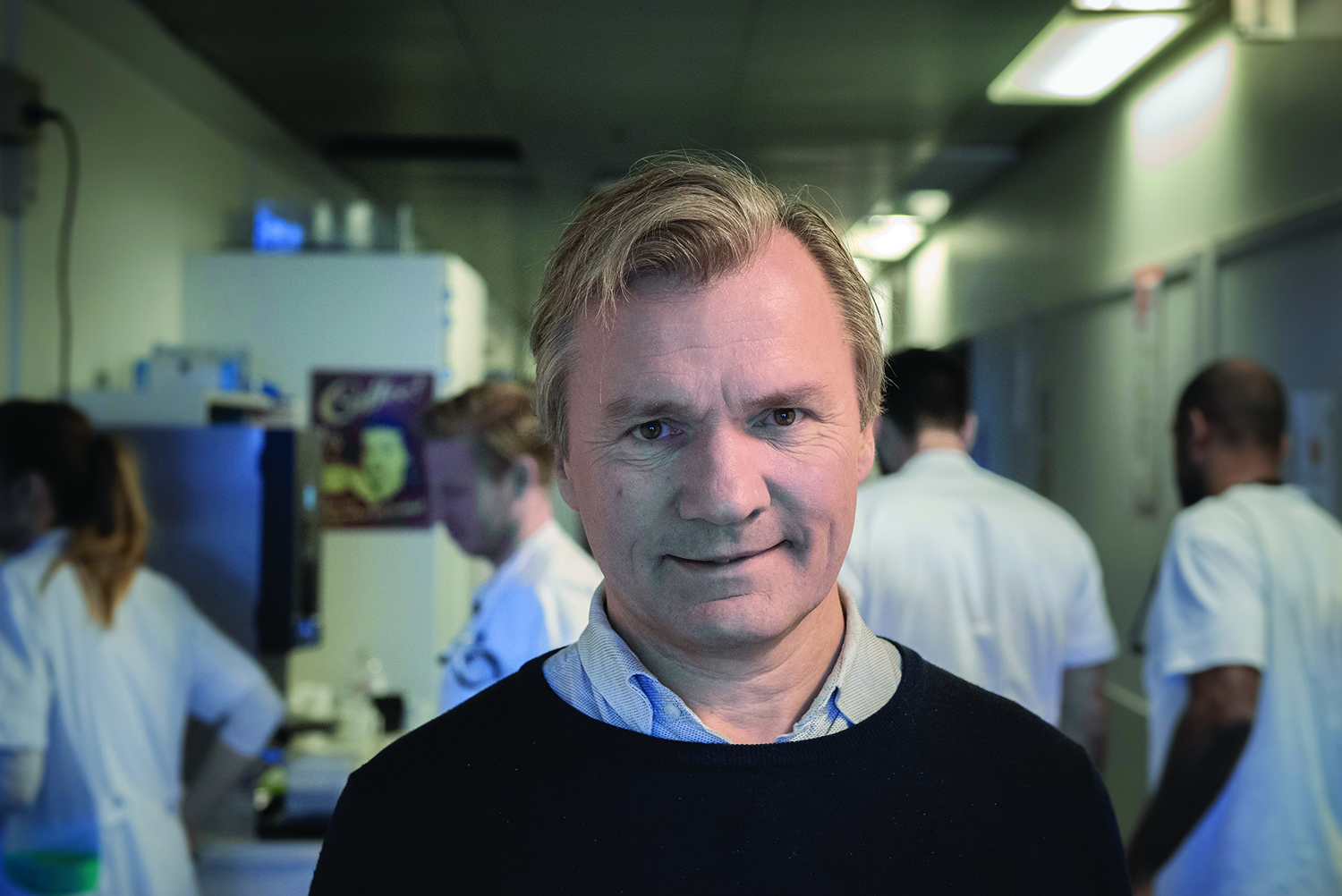 The Pulse, a GE Healthcare blog.
Categories
tags