Walk down a street in a city where people are still using coal to heat their homes and cook their dinner and you will understand why people around the world are clamoring to clean up coal-fired power plants. There may be a sprinkling of black dust on unwashed windows but, more immediately, there's a faint stinging smell that comes chiefly from sulfur dioxide (SO2), a gas created during burning when the sulfur contained in lumps of coal reacts with oxygen.
This gas contributes to acid rain by forming weak sulfuric acid that can strip trees of their foliage. Like other smog, it's also bad for health. Still, coal-fired power plants emitted 19.7 million tons of the stuff in 2016 alone.

It seems that the obvious solution would be to shut down these plants and replace them with wind and solar farms. But that treatment could be more draconian than the illness it's aiming to cure, cutting off electricity for many millions of people for a period of time. The world's most populous countries, like China and India, rely on plentiful and relatively cheap coal to keep their people and their growing economies supplied with dependable electricity. "It's understandable that many want to use either local resources or at least resources globally available, stable in price and not subjected to geopolitical fluctuations" to supply their power plants, says Michael Keroulle, who heads up commercial operations for GE Steam Power.

India, for example, relies on coal for over 70 percent of its electricity, and coal is often the most feasible option for a population whose energy consumption is expected to rise more 7 percent annually over the next decade, an increase from 1,237 million to 2,047 million kilowatt-hours. The National Electricity Plan released by India's government estimates that the country will have to nearly double the installed base to around 620 gigawatts by 2027, from current levels of 344 GW, to sate this voracious appetite.

Still, putting the environmental damage of its growing energy usage in check is an important consideration. In 2015, for example, India's Ministry of Environment, Forest & Climate Change bolstered air-quality standards with a plan that requires coal plants to scrub 95 percent of the sulfur dioxide from emissions by 2022, setting some of the toughest environmental regulations in the world.

This sounds like a tall order, but Keroulle and his colleagues have a way, relying on a proven process called wet flue gas desulfurization (WFGD). Unlike other methods, such as seawater flue gas desulfurization, this air-quality-control system can be used in any location and costs somewhat less since it relies on easily obtainable limestone. True, this a 40-year-old technology — but GE has taken it to a new level by increasing SO2 removal efficiency more than 99 percent and adding features that reduce emissions of mercury, another climate and health culprit, while saving power.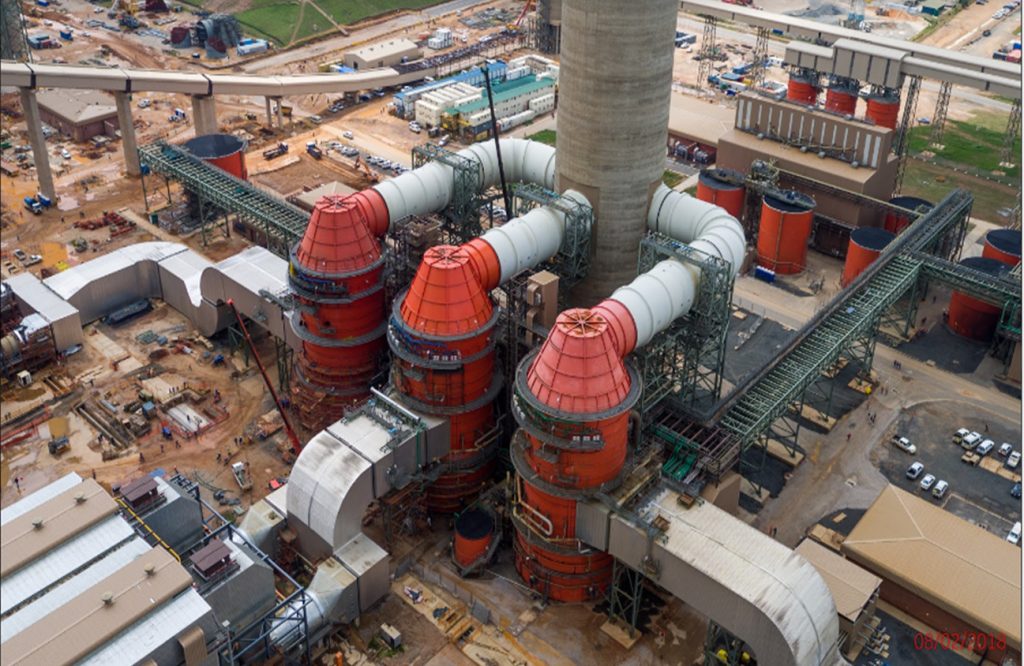 Vindhyachal, in Madhya Pradesh. Now the utility will bring similar equipment to two even bigger units — each 800 MW — in Telangana. The news marks the first phase of India's ambitious coal-cleaning project, where 414 power-generating units, worth 161.5 GW, must install WFGD technology by 2021.

Other coal-dependent countries, like Chinaand South Africa, are ahead of India, and already noticing results. In South Africa, GE Steam Power announced this spring that the first round of testing on its newly installed WFGD system at the Eskom plant in Kusile produced SO2 removal efficiency rate of 93 percent — far exceeding its guaranteed performance.

The system works like a small chemical plant with a tank attached to the power station to capture all of its flue gas. (Not to be confused with Harry Potter's magical "floo" powder, flue gas is the icky smoke pouring out of a coal plant's boilers.) The flue gas then passes through a limestone slurry spray, which interacts with SO2 to create a synthetic form of calcium sulfate or gypsum. Mist eliminators remove the moisture from the treated flue gas before it's released into the environment as water vapor.

The leftover gypsum, however, is construction gold. As a key ingredient in building materials like cement or plaster, it can be sold to concrete companies — paving the way for new economic opportunities. "In countries like India, where gypsum is not produced, we have the potential to be even more self-sufficient," says Lalit Sankrani, who oversees India's clean combustion portfolio at GE Power.

Not to mention breathe cleaner air. A recent study conducted by GE found that if every coal plant without SO2 reduction equipment were to employ WFGD technology, SO2 emissions would fall by half across the globe. If all goes as planned, the future will smell a lot better.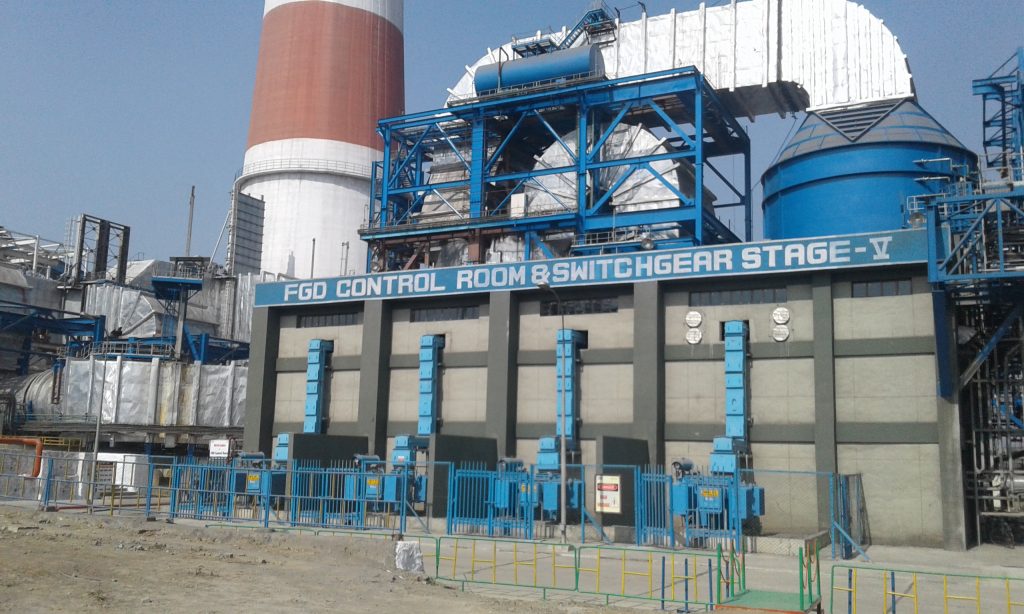 Categories