A medical and aviation breakthrough took place in the Baltimore skies last week when the world's first human organ for transplant was delivered by drone. The University of Maryland, with assistance from AiRXOS, a unit of GE Aviation, successfully delivered a human kidney from Baltimore's St. Agnes Hospital to the university's medical center 2.7 miles away. The 10-minute flight took place at about 12:30 a.m. on April 19, and resulted in 44-year-old Trina Glispy receiving the kidney around 5 a.m. She had spent eight years on dialysis before undergoing the procedure.
The flight was a collaboration between transplant physicians and researchers at the University of Maryland School of Medicine in Baltimore; aviation and engineering experts at the University of Maryland; and collaborators at the Living Legacy Foundation of Maryland.
Aviation and medical experts, like the team in Maryland, see drone flights as a crucial step in improving the reliability of the country's organ delivery system. "In the broad area of medicine, there are a couple of categories being considered very seriously for drones," says Ken Stewart, CEO of AiRXOS, a division of GE Aviation that is developing and providing commercial drone infrastructure and support services. "One is the delivery of medication and the other is exactly what took place last week, where an organ is transported." Stewart said the flight demonstrated "that unmanned aircraft systems can help expand access to donated organs, helping improve outcomes for people in need of transplants. This clinical milestone is a very telling step of what is possible."
The organ delivery had been anticipated for some time. Last year, Maryland officials flew 14 test drone flights with a donated human kidney that was unfit for transplant. Those flights helped judge the conditions for flying organs, including factors like temperature fluctuations and packaging performance. Researchers at the university's unmanned aerial system test site in St. Mary's County built a custom eight-rotor drone for the project and asked AiRXOS to monitor the flight tracking and communication. AiRXOS used its Air Mobility Platform, a digital ecosystem that enables unmanned traffic management (UTM) operations and services. The platform controls the volume, density and variety of unmanned traffic. It coordinates and integrates all that data in a secure, FAA-compliant framework to ensure that drones coexist safely with "conventional" aircraft like planes and helicopters.
"Having a robust and highly capable partner like AiRXOS teaming with us not only gave us a greater confidence for this particular operation, it really sets the stage for future unmanned traffic management and beyond visual line of sight research efforts," said Matt Scassero, director of the University of Maryland's unmanned aircraft system test site in St. Mary's County.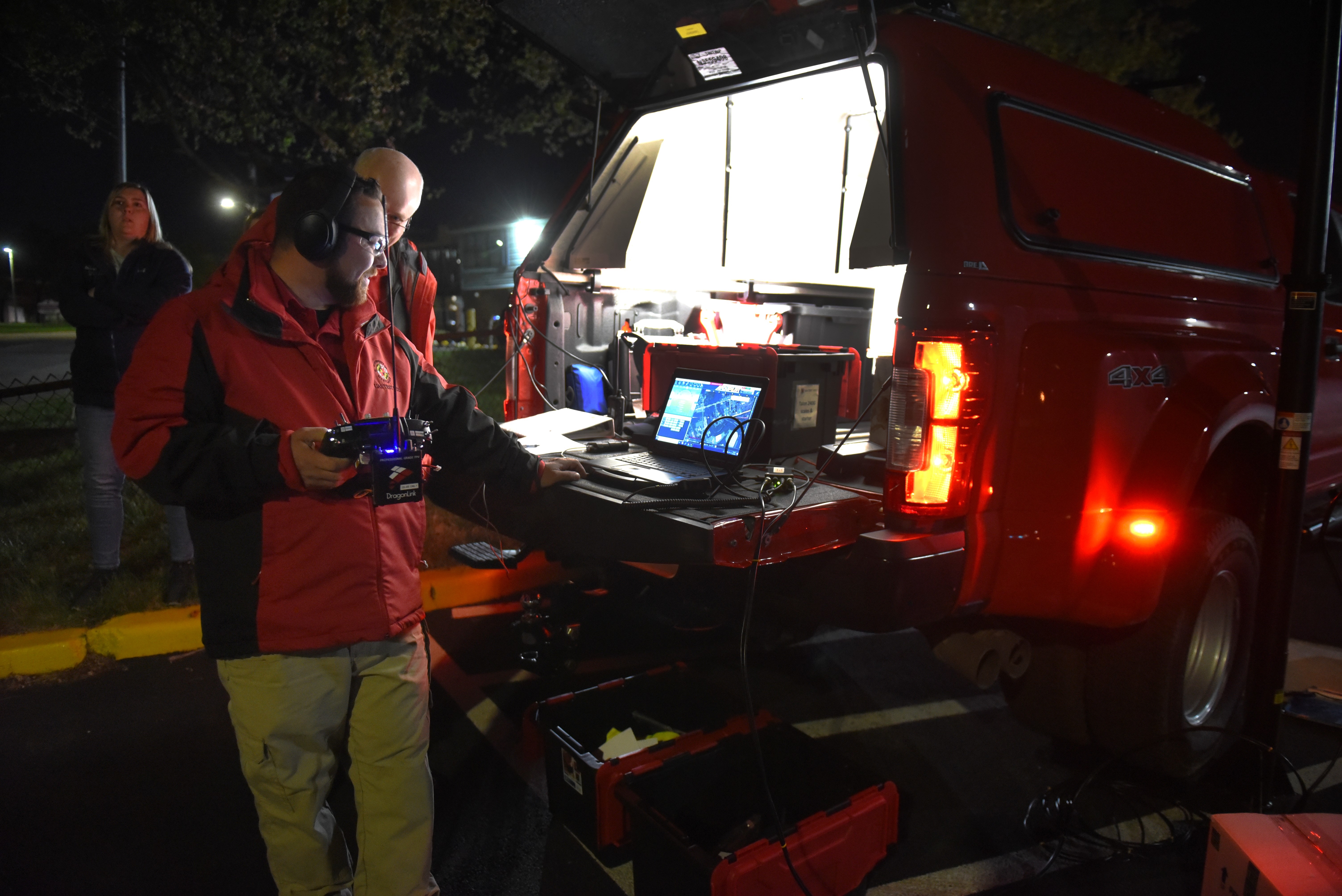 About 35,000 organ transplants take place each year in the United States. Aside from finding a match, the timely delivery of organs from donors to recipients represents a crucial link. Transport is an area where delays can affect patients. In a report on one year's worth of deliveries, the United Network for Organ Sharing found that about 1.2% of 2,445 organ deliveries failed, meaning that the organs either didn't arrive at their destination or they did, but with "a delay significant enough to be unacceptable for transplant," according to the report. "Out of the 36 organs involved in the 28 shipment failures, 30 (83%) organs were discarded."


Another 5% of deliveries experienced delays from 2 to 12 hours due to factors including commercial aviation weather delays, transport cancellation and delivery driver error. Current transport methods also don't adequately cover many parts of the country, such as rural or geographically remote areas, which limits access in these areas both to organ donations and organ transplants.




"Drones are in a different part of the airspace that's not being utilized, below 400 feet," says Michael Kuhlman, lead UAV planning and autonomy algorithms developer at AiRXOS. "It's an alternate mode of transportation and there's excess capacity that's not being used right now. This underutilized airspace leads to opportunities for applications like organ or medication delivery in both rural and urban areas. But while the technology is significant, the real goal is about enhancing human life."




The Baltimore medical flight included several technological "firsts" "including a specially designed, high-tech apparatus for maintaining and monitoring a viable human organ; a custom-built unmanned aircraft system (UAS) to ensure consistently reliable performance, even in the case of a possible component failure; the use of a wireless network to control the UAS, monitor aircraft status and provide communications for the ground crew at multiple locations; and aircraft operating systems that combined best practices from both UAS and organ transport standards," according to the team. In short, the partners had to create a new system that still stayed within the FAA's regulations but could carry the additional weight of the organ, cameras, and organ tracking, communications, and safety systems. They also designed the system to handle a longer distance and endowed it with more endurance.




While there are no plans for regular drone delivery among the Baltimore hospitals, the flight is a landmark accomplishment that helps advance the development of commercial UTM systems and advanced operations like flying beyond a pilot's line of sight, or over people. AiRXOS is partnering on major NASA and FAA programs that are helping to define the UAV industry — developing standards, testing technology, building unmanned traffic management systems and performing flight operations. That includes situations like the flight in Baltimore, where urban settings may present many obstacles along with the need to fly a drone out of the pilot's line of sight.




"This was a historic flight, no one else has done this," Kuhlman says. "Yet, in five years or less, this kind of UV operation may be just an everyday occurrence."
Categories
tags