Despite Britain's exit from the European Union two years ago, a unique piece of infrastructure forever links the country to the Continent: the Channel Tunnel. This hard connection beneath the English Channel has safely guided passenger and freight rail for nearly 30 years since its unveiling in 1994. Tourism and economic activity have expanded greatly over that time, and 25% of UK-EU trade is now dependent on "the Chunnel."
But with just a single tube to France and another to England, the challenge for the tunnel's operator, Getlink, has been one of capacity. How to prepare for the next leg of growth? Build a new tunnel? Getlink and GE Grid Solutions came up with a better fix: strengthening the tunnel's power supply to allow a 60% increase in rail traffic. And now, as of late last year, trains — and trade — have room to expand.
Getting there wasn't easy. Trains of different types go through the tunnel, from passenger trains, both old ones from decades ago and more modern ones, to heavy shuttles that carry trucks and cars. Each train pulls hard on the tunnel's power supply, not unlike a high-voltage kitchen appliance that causes the lights to dim. Under those conditions, there was no feasible way to run more trains simultaneously.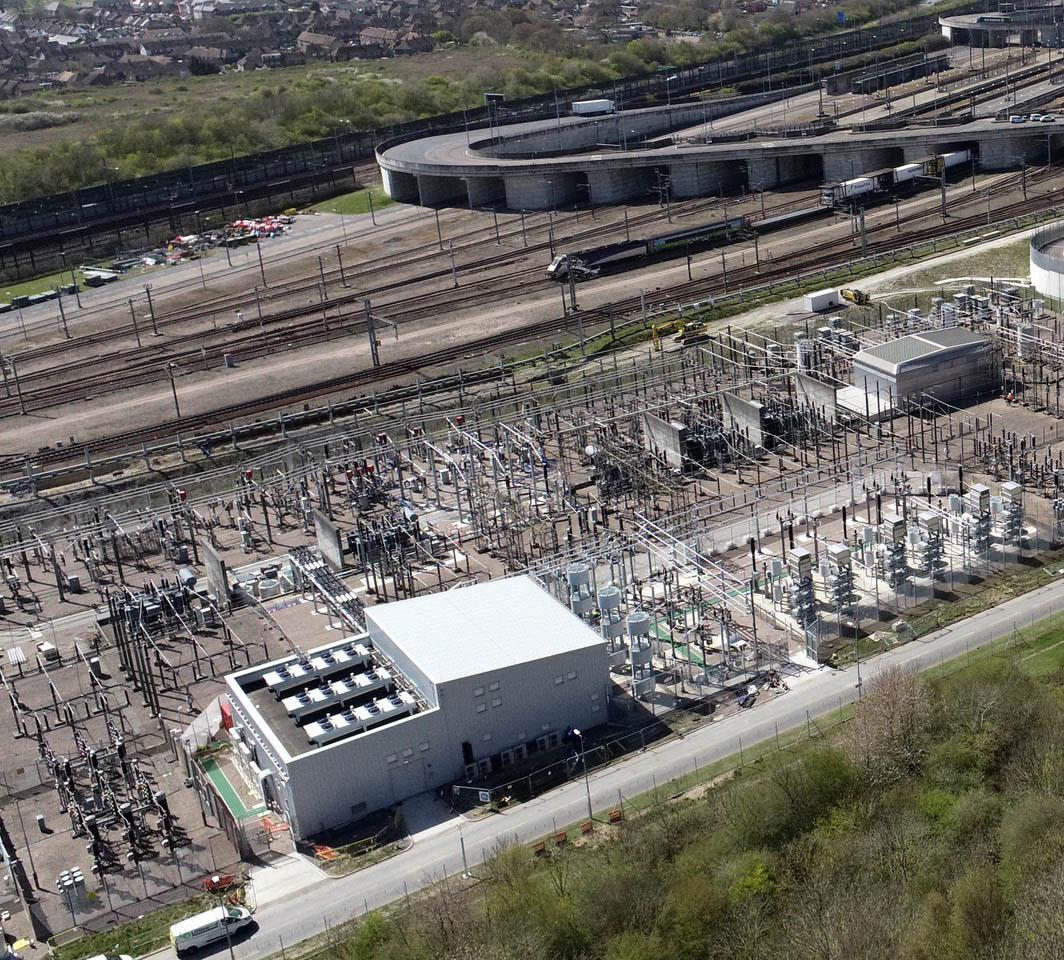 "The old technology was really not optimal; they were having reliability problems at peak times," says Xavier Sarron, the global operations leader of the GE Grid Solutions FACTS (flexible AC transmission systems) business. GE replaced the old power management system, called SVC, with STATCOM, a static synchronous compensator, custom-adapted to the needs of the Eurotunnel. As a result, the power system now enables 16 trains simultaneously in the tunnel, and up to 1,000 trains every 24-hour period. "It's a game changer for them," says Sarron. "A real technological step."
STATCOM is the same technology deployed in a typical power grid, say, smoothing and controlling electricity to residents, explains Fabrice Jullien, the FACTS business leader at GE Grid Solutions. But applied to the Eurotunnel, this STATCOM solution is now the largest and most powerful to be configured to a railway environment. To calibrate it just right, the GE Grid Solutions teams had to juggle two different supplies of power — one English, one French — while also addressing the singular nature of the Eurotunnel's standalone power system. "This type of application is very specific," he says.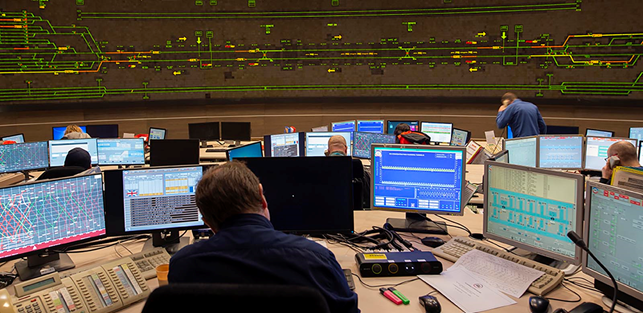 The journey to a higher-functioning Eurotunnel began five years ago. Once the team demonstrated the theoretical feasibility of increasing train frequency by 60%, testing was moved to a real-time simulation facility in Finland, Jullien says. There, GE's FACTS Control Software Team had to consider many unknowns. Would several heavy shuttles or freight trains be in the tunnel at one time? What about the newest generation of Eurostar passenger trains? What if a power imbalance occurred between the English and French systems?
Finally, starting in 2021, real-world testing began in the tunnel itself. "The complexity of the on-site testing was really extreme," says Sarron. "In a normal STATCOM test, for a normal utility, you have easy access to everything and you can work for weeks at a time." But the Eurotunnel was a unique environment with an underground structure that extends over 31 miles. That meant two months of intensive testing day and night, with nearly 100 train runs organized with an accuracy of a few seconds to avoid interfering with the normal traffic. "We really had to have a tight organization, but we overcame these challenges with an excellent collaboration with our customer," Sarron adds. All tests were completed by late 2022, and the system is now functional and ready to go.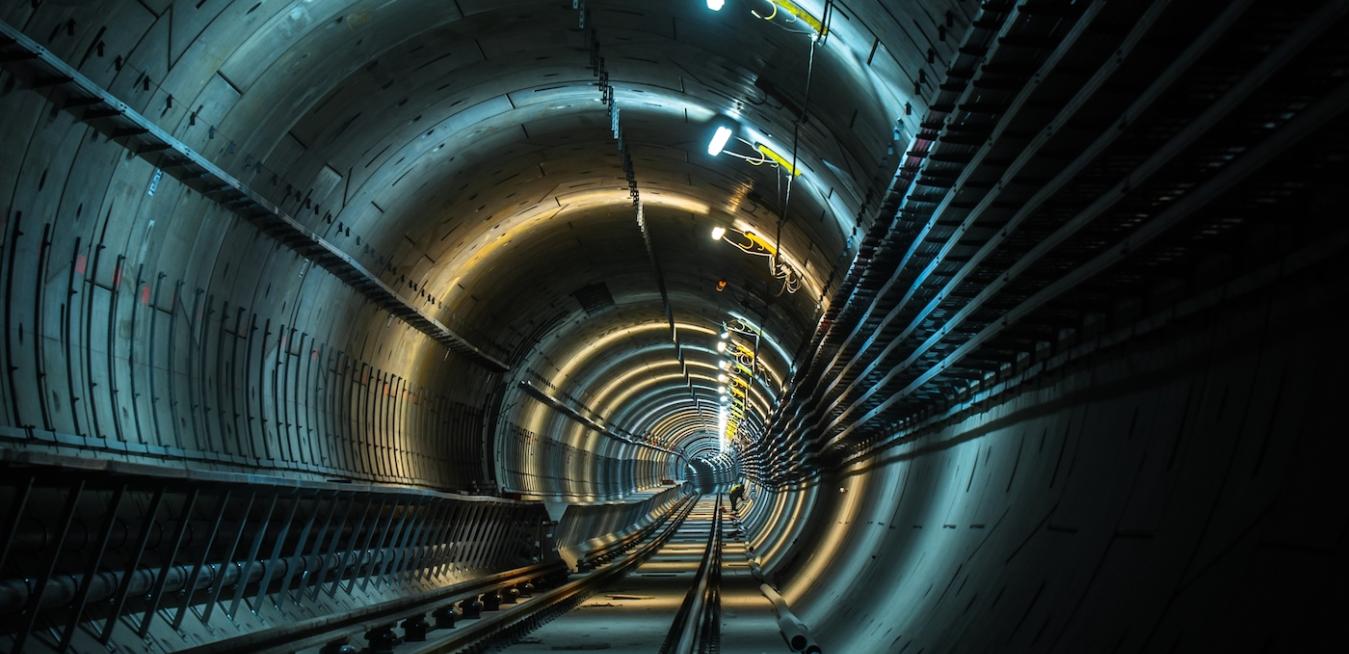 The Eurotunnel's STATCOM solution not only transforms the existing Eurotunnel but builds in the flexibility required should conditions, such as power supply costs, change on either side of the channel. At the moment, the majority of the tunnel's power is sourced on the French side, for two simple reasons: It's cheaper and it's less carbon-emitting, according to Jullien. But that could change. Both Europe and the UK also continue to deploy quickly expanding renewable power, and the tunnel could also choose in the future to source the cleanest form of electricity.
Both Jullien and Sarron say this was one of the most rewarding projects they've had in their careers. After the new system was in place, Jullien recalls, he went to a Eurostar terminal and saw how well everything was functioning, then texted a message and a photo to the customer. "Safe travels, with a perfectly regulated 25,000 volts!" they wrote back.
Categories
tags