American nurse Marie Elizabeth Bell recently spent nine months in Papua New Guinea, where she worked at the Kunai Health Centre in the southwestern Pacific country's remote Gulf Province. One patient left a particular impression on her: a woman named Yaniamo, who had experienced nine pregnancies — twice with twins — but had only six living children. Yaniamo was pregnant again, and when her water broke unexpectedly, she began to fear complications. She needed care from Bell's clinic — a two-day walk from Yaniamo's home. So she walked.
Kunai Health Centre is surrounded by a beautiful mountain landscape, but with no roads or vehicles in sight. For the Kamea people who occupy this area, travel is measured in terms of walking distance. "The provincial hospital is a three-day walk from where we were based," Bell says. She supported an outpatient clinic that offered basic healthcare services, including prenatal care, vaccines and a baby milk program. Most of the women Bell saw during her stint at Kunai would end up delivering their children at home, without any support from a medical team.
Unfortunately, Papua New Guinea has one of the highest infant and maternal mortality rates in the world. "Most parents don't give their baby a name until they're about 1 year old because they don't know if they're going to survive," Bell says.
For the most part, Bell's clinic has lacked advanced medical imaging technology, but for a single exception: a handheld ultrasound device called Vscan with Dual Probe from GE Healthcare. The device can fit in a pocket and can easily be recharged for continual use, which is especially helpful given the rugged landscape of Gulf Province.


At clinics like Kunai, the implement has been a boon for infant and maternal health. "The Vscan was particularly helpful for prenatal care," Bell says. "It can be life-changing for some of these expectant moms, as this may be the only medical care they receive during their entire pregnancy. We can check the baby's position and rule out any complications."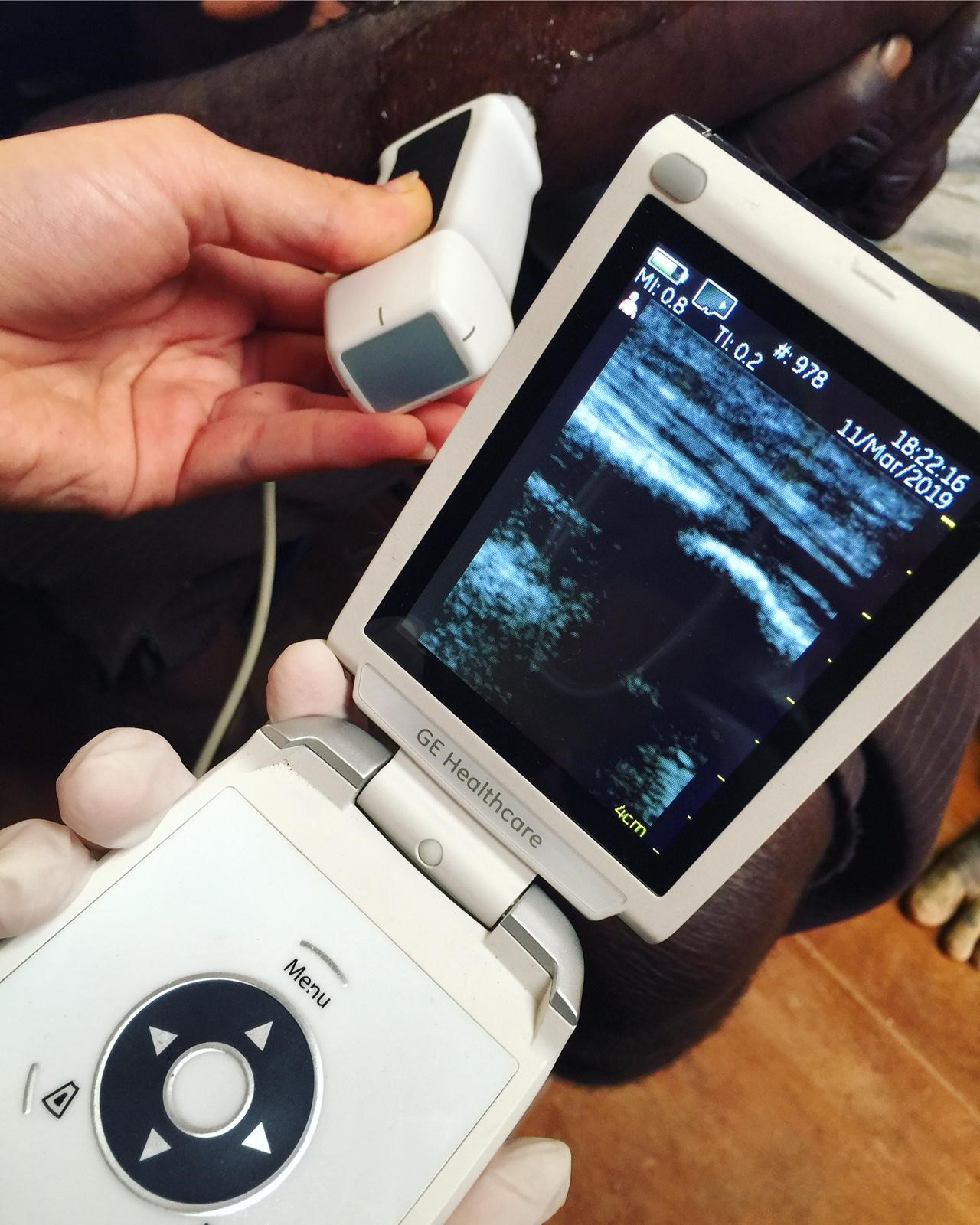 Equipped with enough food, Yaniamo made the long trip to Bell's clinic, her husband and two of their children in tow. The team there immediately performed an ultrasound with the Vscan with Dual Probe and found that her baby was in a transverse (sideways) position, making a natural delivery out of the question. During the next five days, Yaniamo came back for another ultrasound scan, but the baby didn't budge.


More than five physicians in four different countries were consulted for possible treatments. Yaniamo and the medical staff discussed the possibility of bringing her to the provincial hospital in the coastal town of Kerema, where teams would be able to perform a C-section. Though there were concerns over the cost of travel, the team finally managed to coordinate a helicopter ride to transport Yaniamo and her husband — who had never even seen a car before — to Kerema. The surgery ended up saving Yaniamo's life.




Bell recently returned to the United States, where she continues her work as a nurse.




A version of this story originally appeared on GE Healthcare's newsroom, The Pulse.
Categories
tags