L.R. Phanindra is a strong believer in working smarter. The environmental health and safety (EHS) manager has spent nearly two decades improving production lines, including at the Wipro GE Imaging plant in Bengaluru, India, which manufactures CT machines, MR scanners and other GE Healthcare technology. A specialist in ergonomics — the science of designing a workplace to minimize physical strain on workers while maximizing efficiency and productivity — he is a part troubleshooter, part tinkerer. But he is also a big fan of kaizen, the Japanese concept of continuous improvement pioneered by Toyota.
Phanindra says he has seen time and again how even marginal gains can add up to make a big difference. "They [kaizens] might be small steps in terms of improvements," he says. "But they also motivate employees to think innovatively and do better every single day."
Phanindra's team won an award from GE Healthcare last year in the automation and robotics space, and others in the company are following in their footsteps. There were several dozen candidates on GE's shortlist for the Ergo Cup, a prestigious competition run by the Applied Ergonomics Society and the Ergonomics Center of North Carolina. GE Reports talked to four of the teams who submitted entries for the 2022 Ergo Cup, two of whom have been selected as finalists for the competition. The winners will be announced in late March at the Applied Ergonomics Conference in Florida.
Kelsey Barnett, a technician working at GE Aviation's engine-manufacturing plant in Lafayette, Indiana, is part of one team that's in the running. He believes that workers on the factory floor have the ability to effect positive change that can resonate throughout the entire facility. "If you see something, say something," he says. "Really small changes to your tool or work station can make significant improvements to your daily work life."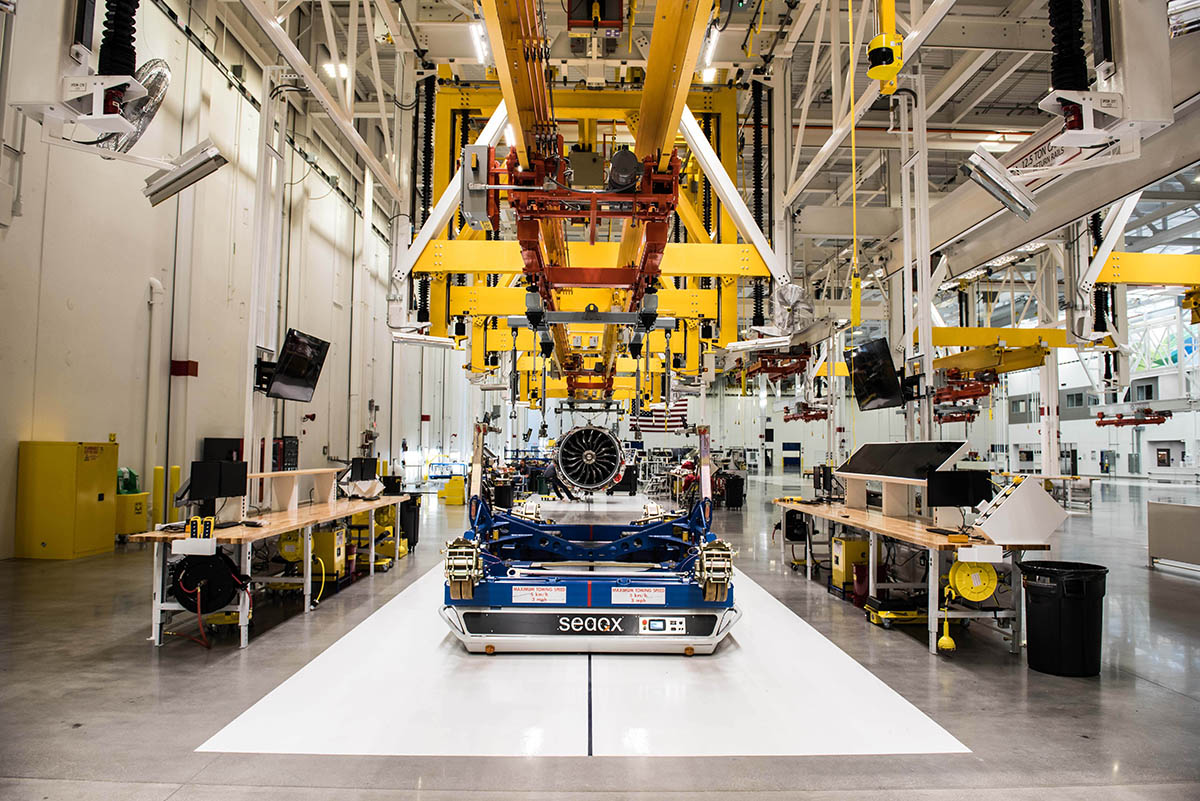 Another LEAP Forward
Barnett speaks from experience. The Lafayette factory has been assembling CFM International's fuel-efficient LEAP engines, which power the latest generation of Airbus and Boeing narrow-body jets. CFM is a 50-50 joint venture between GE and Safran Aircraft Engines. Reflecting on the assembly of the LEAP's compressor module, Barnett and his team focused on the repetitive work of installing 48 thumbnail-size nuts on a component that requires a blind installation.
The job required the technician to lean in against the module, pinch the tiny fasteners to "hand-start" the turns and then use a small wrench to engage the nut-locking feature. Ryan Wilcox, an engine-assembly and test technician, took the lead in designing a new tightening tool. He used computer-aided design (CAD) software to draw up a prototype of a socket wrench, which is based on a concept borrowed from another tool in use at the plant. The technicians decided to add a small mirror to the wrench, which would allow them to see into the module and ensure that a nut is attached. The new, longer extension also allowed them to keep their arms and shoulders in a more neutral position. "We're now able to sit or stand to install all 48 nuts," says Barnett. "We have also completely eliminated the pinch method and the repetition of squeezing on the small socket."
In addition to being more ergonomic, the new tool has reduced the time it takes to tighten all 48 nuts on the compressor module.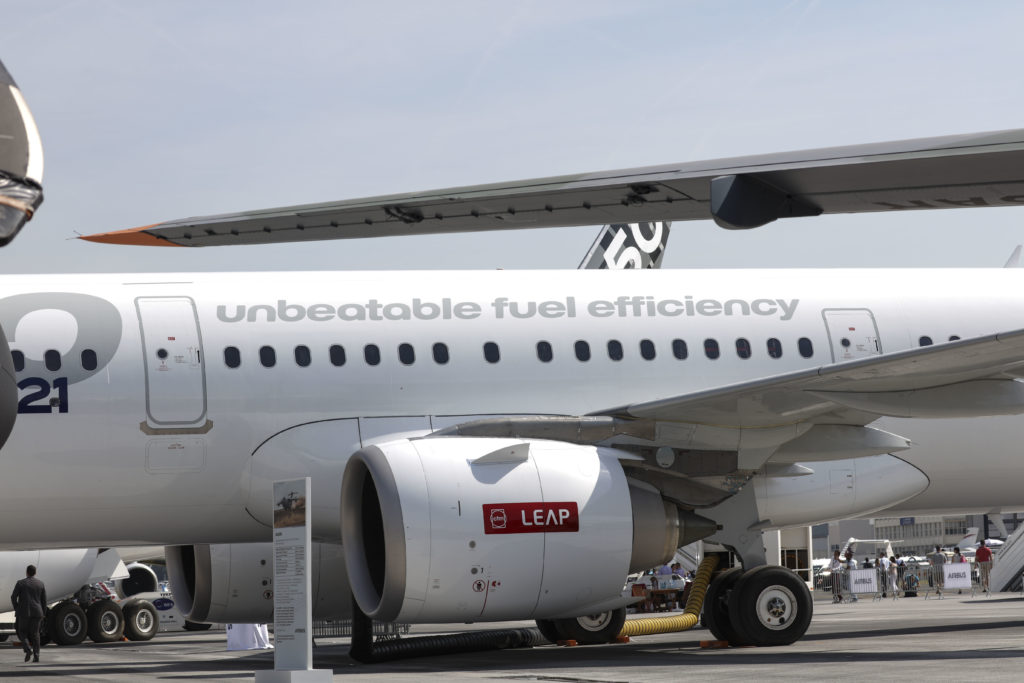 Ingenuity In South Korea
GE Aviation's technicians are also seeking to improve their operations in South Korea. Workers at the On Wing Support (OWS) facility near the city of Gimpo are targeting maintenance of the LEAP engine. When the engines arrive at the OWS site, technicians have to hoist each engine into place for maintenance. With each one weighing more than 3 tons, that's like lifting an adult elephant. This work requires attaching stout U-shaped lifting hooks to the engines. Each hook weighs 187 pounds and must be raised upright to connect to a mechanical winch that then lifts the whole load.
To eliminate that step, three workers at the Gimpo site held a kaizen. The solution they came up with may not have been high-tech, but it was highly effective: a hardy wooden box that could serve as a base to keep the heavy hooks in a vertical position. "The box is made with wood waste box recycling, so it is an environmentally friendly project, too," says Sinho Park, an EHS manager at the site. He estimates that the design, which is now operational, delivers annual savings in excess of $20,000. "Kaizens are important for idea generation, sharing and seeing improvement from before to after," Park adds. "It's also important for the team to learn the culture of continuous improvement.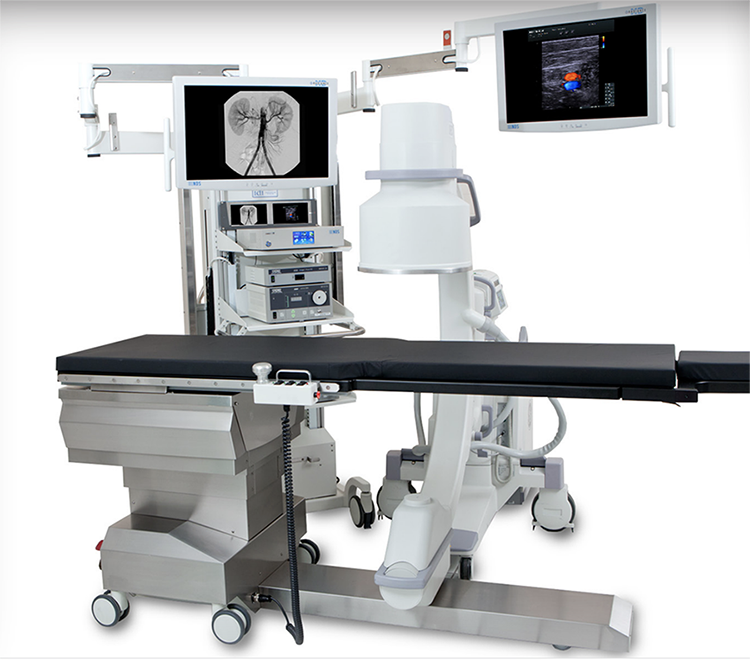 Innovation In India
That's how it played out at Phanindra's workplace in Bangalore. Many plant workers agreed that the testing process for the gurney-like motorized tables of a new vascular imaging system wasn't easy. To ensure that the machines were 100% hospital ready, technicians would spend roughly six hours checking the apparatus and its software: Is the table's mechanical system moving smoothly and precisely? Are the cable connections safe and snug? Does the device perform in the same, repeatable way during every testing round?
These testing boot camps are an indispensable part of the manufacturing process. The workers, including equipment engineers, production team leaders, operators, and EHS and lean specialists, deployed kaizens to improve the way they test the equipment.
Automating the process quickly emerged as a possible solution. The team broke out their tools, and several months later they had a machine that could automate nearly every aspect of vascular table testing — connectivity, signal, manual cycling and force testing — and eliminated the need for a human with a test jig. There were considerable efficiency and cost benefits as well: Automation cut the entire cycle time for testing by 90 minutes, saving the plant over $70,000 a year in production costs. "This whole idea was executed and developed in-house by our equipment and engineering teams," Phanindra says.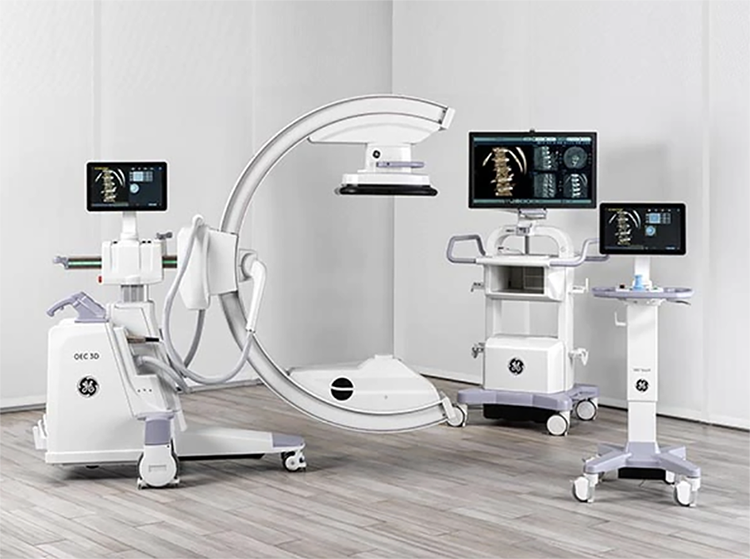 Brilliance In Beijing
It's a similar story at a GE Healthcare manufacturing site in Beijing, where technicians have smoothed the final furlong of the manufacturing process for C-arms, the semicircular imaging systems used during surgery. One perennial ergonomic hurdle was the installation of the wheel covers on the mobile machines. Technicians often had to lie on the floor to check the location of the thread holes on the covers, explains Liguo Gu, a business team leader at the Beijing site.
A team of local operators and supervisors held a kaizen, at which they proposed designing a jig that could improve the work. Within a few weeks they had come up with a new design: a device that consisted of a 3D-printed mounting base sporting two screwdrivers that were pre-aligned with the thread holes. Through testing the team found that the new setup helped to shave around 15 minutes off the job, no lying down required.
But there was still room for improvement, and one team member made a suggestion: Why not bring in a lifting platform from another area in the plant? This would allow them to install the wheel covers at waist height.
With the elimination of squatting, they had reduced the task's REBA score, an ergonomic assessment tool that evaluates the risks to the body associated with certain jobs, by 86%. The two improvements "further enhanced the health and safety literacy of employees to contribute to a healthier and safer working environment," Gu says. His team is also a finalist in the 2022 Ergo Cup.
These four ergonomic enhancements show what can happen when continuous improvement is put into action, yielding savings in both time and dollars for GE's businesses. And whether it's India or Indiana, those ideas have germinated at ground level, from GE's army of technicians, who know their tools, workstations and processes inside out.
Categories
tags