When America's top basketball players took to the court for the 66th NBA All-Star Game last weekend in New Orleans, some of them had reached the pinnacle of their profession after overcoming injuries, including bone stress injuries.
Although bone stress injuries of the lower extremities afflict many athletes, the underlying mechanism of how they occur remains difficult to determine and can involve a number of factors. "We'd like to develop prevention measures and early identification techniques that will help athletes perform at a high level without having these injuries disrupt or limit their careers," says Dr. John DiFiori, the NBA's director of sports medicine.

Now the NBA is teaming up with GE Healthcare with the aim of reducing the impact of these injuries in both elite and everyday athletes. The pair will fund research and award grants of up to $300,000 each to researchers seeking to improve bone stress injury prevention, explore early-diagnosis techniques and develop innovative treatment protocols. The partners will set aside up to $1.5 million for the project.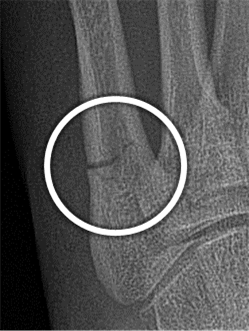 Above: An image of a left foot with a 5th metatarsal fracture from repetitive stress injuries. X-ray courtesy of TRIA® Orthopaedic Center.  Top image: "When bone stress injuries occur they typically result in a significant loss of playing time," says NBA's John DiFiori. Image credit: Getty Images.

DiFiori says that bone stress injuries can range in severity and that in some cases healing them can be a clinical challenge. "When bone stress injuries occur they typically result in a significant loss of playing time," he says.

To make matters worse, some specific types of bone stress injuries, such as those affecting the navicular bone in the mid-foot region, are particularly difficult to diagnose because of initially vague symptoms and because they often don't show up on X-rays. As a result, the diagnosis can be delayed, and the recovery can be prolonged.

DiFiori says stress fractures of the fifth metatarsal and anterior tibia are examples of other bone stress injuries that can be quite challenging to diagnose and treat. "Bone stress injuries are very important," says John Sabol, chief scientist at GE Healthcare. "It's an injury that significantly diminishes a player's performance and can end a career."

Bone stress injury diagnosis typically starts with clinical symptoms of the gradual onset of pain that becomes localized along a particular bone. Initial X-rays catch only 15 to 20 percent of bone stress injuries, and most cases are diagnosed with a follow-up MRI or CT scan. DiFiori says better research will help with prevention, earlier diagnosis and optimized treatment.

The call for research into bone stress injuries is part of the NBA & GE Healthcare Orthopedics and Sports Medicine Collaboration. This initiative addresses clinical questions regarding the prevention, diagnosis, treatment and recovery of acute and overuse injuries among NBA athletes. The partnership has already funded two rounds of research projects aimed at better diagnosis and treatment for tendinopathy and acute myotendinous injuries.

"We hope these research projects will impact not just the health of NBA players but all athletes and the general population as well," GE's Sabol says.

Researchers can submit proposals by April 17 at the NBA & GE Healthcare collaboration site.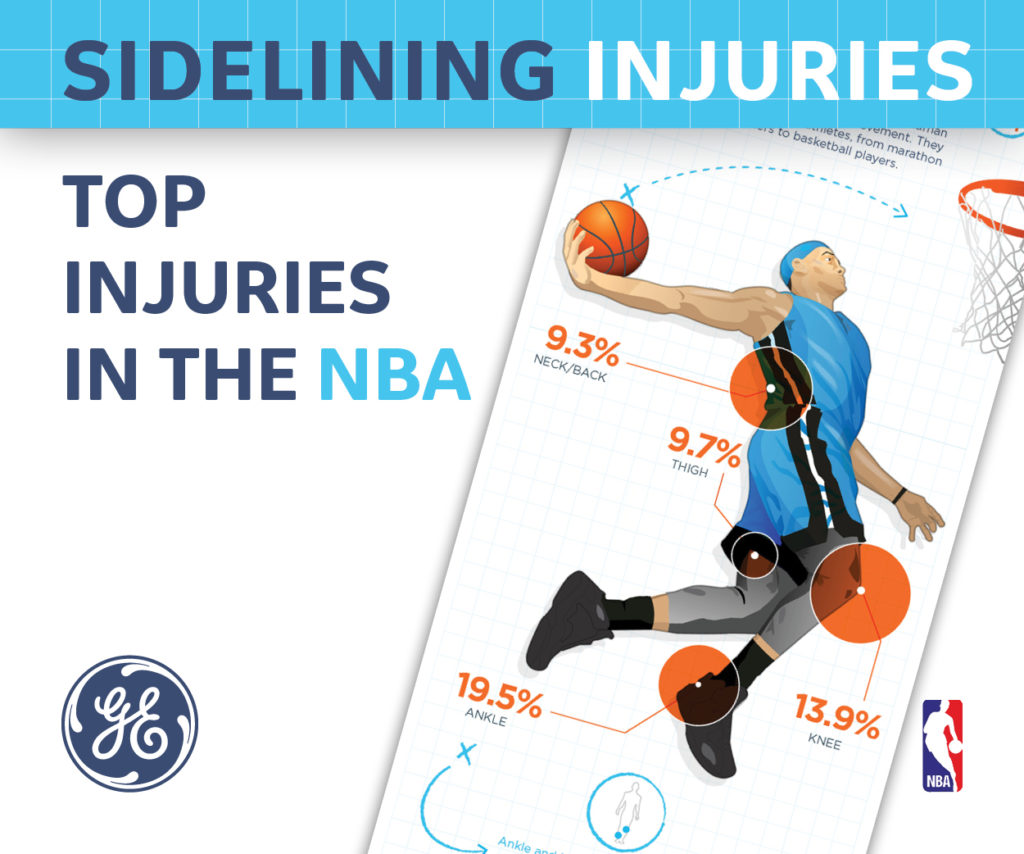 Categories
tags