Commercial airplane makers are ramping up production to meet historic demand from operators around the world, but the good times come with risk in this increasingly complex business that sees supply chains sprawling further and often into emerging markets.


Now, more than ever, a mastery of aerospace logistics is key to success. Without it, the chance for failure grows.

Thanks to new data from Boeing, we know demand for airplanes is skyrocketing and that the world's fleet of passenger planes is on track to more than double by 2034. The planemaker anticipates demand for 38,000 new airplanes valued at $5.6 trillion, up 3.5 percent from last year's 20-year forecast.

Boeing says the market for single-aisle planes is the largest and fastest-growing segment. Narrowbodies like the Boeing 737 and the Airbus A320 carry up to 75 percent of passengers on more than 70 percent of the world's commercial aviation routes. About 35 percent the single-aisle market will go to low-cost airlines.

And, as passenger demand continues to rise, so does demand for planes from the cargo side of the business. Boeing predicts cargo carriers will order 920 new planes in the next 20 years.

Supply Chain Strain

Higher volume, of course, puts greater strain on supply chains, which are only as strong as their weakest links. Consider that in some cases, aerospace parts travel from all over the world to a centralized assembly site. Some orders have to be translated into foreign languages. Measurements may need to be converted into and out of metric.

With all this going on, supply chain managers must ensure suppliers work in harmony and that none becomes overextended. Parts shortages or errors disrupt downstream production. And that, in turn, boosts the risk for delayed aircraft deliveries.

If planemakers are going to meet the stunning demand for their products, they need to know that the right parts are available to them at the right time. It requires coordination, logistics, industry know-how and a 30,000-foot view.

Sometimes it requires an ability to adapt quickly to business conditions in newer markets. We know that emerging economies are investing heavily in transportation infrastructure in an effort to take advantage of global business opportunities. The Asia-Pacific region – by far the biggest market – will add 14,300 new planes to its collective fleet by 2034, Boeing says. These are new players in an already competitive landscape.

That rivals the combined total number of planes set to enter the already robust North American and European fleets during the same period. But those more mature markets demand fuel-efficient new planes to replace retiring gas guzzlers.

Emerging markets like Asia Pacific, the Middle East, Latin America and Africa represent the greatest industry growth regions in the coming decade. But there are high barriers to entry. The top three barriers in those markets are internal compliance concerns, establishing initial operations and limited resources to pursue new markets, according to UPS's study Aerogistics: Insights into Emerging Markets and Supply Chain Complexity.

To seize opportunities in emerging markets, aerospace companies must be agile and responsive in their supply chains. They need supply chains with contingency plans that can contain or minimize disruptions.

Think earthquakes. Think tsunamis.

The Role of Logistics

Clearly, this is a dynamic industry with complex needs. That's why aerospace companies increasingly require assistance throughout the product lifecycle: pre-production, aftermarket service, inventory and supply chain visibility.

Doing this job right requires deep industry knowledge and an understanding of market conditions and regulations around the world. Aerospace exporters also must be prepared to navigate a challenging customs landscape as goods cross international borders.

Logistics partners can see to it that planemakers, their suppliers and their customers can focus on core business and sleep better at night.

(Top image: Courtesy of UPS)

This piece also appears on the UPS Longitudes blog.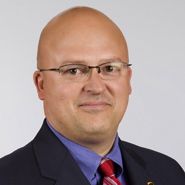 tags