Coach Doug Wildes knows that no matter how hard you train, sometimes the difference between winning and losing comes down to a toss of the ball. Even when it's a robot doing the tossing.
That was the case at this year's annual FIRST Robotics Competition. Wildes, who doubles as a physicist at GE Global Research in Niskayuna, New York, has been mentoring a 100-strong team of students from Shenendehowa High School in nearby Clifton Park. They call themselves The Rocketeers, and they had designed, built and programmed a robot to carry gear across a field, climb a rope and shoot balls into a barrel. While most teams had focused on the first parts of the challenge, the Rocketeers added a ball-shooting mechanism in the hope that it would give them an advantage.

They won an early match when their robot successfully landed three balls in the target. But it wasn't enough to win the competition. They lost in the semifinals when a power connector fell out of the radio transmitter in the middle of the match, cutting contact with the machine. "We were dead on the field," Wildes says.


1,394 teams from 39 countries who competed in the increasingly popular competition this year. The brainchild of inventor Dean Kamen, FIRST — For Inspiration and Recognition of Science and Technology — calls itself "the ultimate sport for the mind."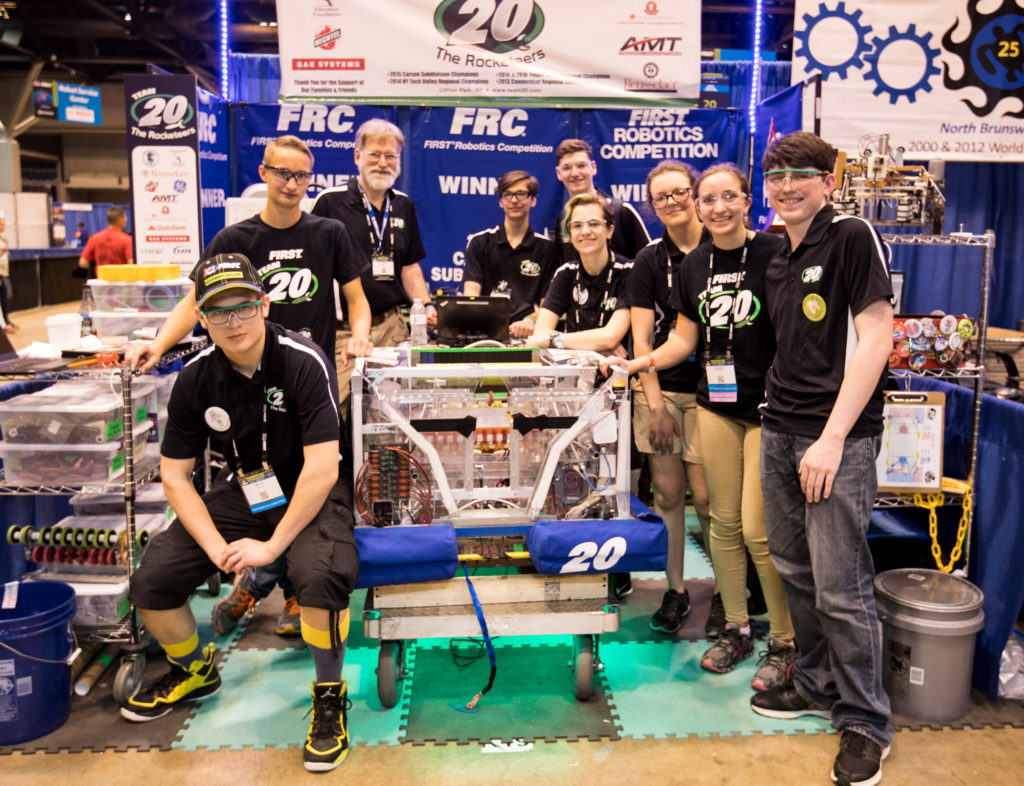 tags