Vera Silva remembers warm summers in her youth — and a lot of empty sugar cones. Her small town of Vale de Cambra in Portugal ran on electricity generated by the local dam. "It would go out for hours," she says. "All our ice cream would melt."
In the late 1970s, when she was about 6 years old, the town connected to an electrical grid, and the blackouts came to a halt. "It was quite life-changing," Silva says.

In fact, the connection made such an impression on the small girl, it sparked her curiosity and got her thinking about what electricity is, how it's made, and how it works. When she was 12, her grandfather took her to visit a large hydropower plant. "He took me to visit the turbines and the generators, and he explained the engineering around it," she says with a laugh. "When I tell that story, my husband says, 'You have always loved your job.'"

Indeed, Silva credits that original spark of curiosity for launching a long career pursuing electrical and electronic engineering. In fact, she's blazed multiple trails of discovery ever since, going on to achieve a master's degree and finally a PhD in electrical engineering — becoming the first engineer and doctorate holder in her family — before working in research and development. Fascinated by the field's innovations and development, she has written four books and over 40 scientific papers and won three awards for her contributions in integrating renewable energy into the power system. Today she is the chief technology officer for GE Power's Grid Solutions, leading a team of 3,600 engineers in 17 countries.

All this means she has spent a lot of time thinking about what the grid of the future will look like — and she is eager to share these thoughts this week at the CIGRE conference in Paris, the world's largest power transmission gathering. "In the systems of the future, we're going to see a lot more generation produced at the house," she says, explaining that she believes we might see more communities sharing batteries that store locally collected energy or pooling solar energy that comes from the roofs of our own homes. "These might be simple solutions where energy will be managed in our little neighborhood."

Far-flung communities, like her own childhood town, will be great beneficiaries of this movement. "In the future, everyone will have access to electricity," she says. "The solution might be in their own house or a small microgrid in a community." While these kinds of solutions are just starting to improve lives, Silva says, there will be far more in coming years as the technology improves and becomes cheaper.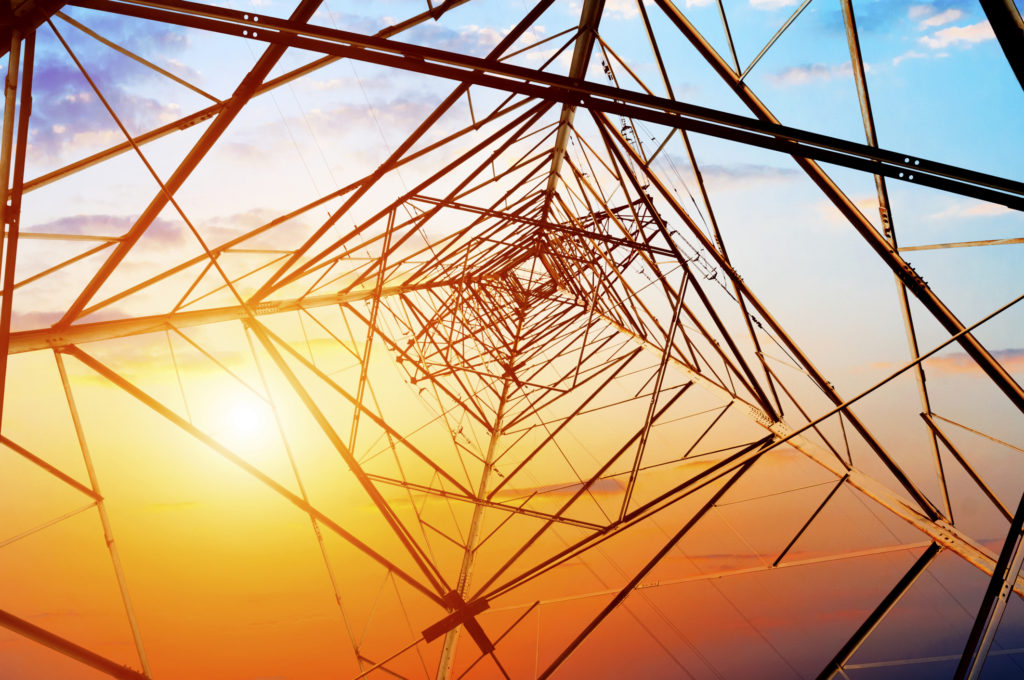 wind farms to land. "One big breakthrough is HVDC (high-voltage direct current), which allows us to transport high voltage to new regions," she says. GE's Grid Solutions is creating new "electrical superhighways" for the modern economy using HVDC electric transmission lines with advanced features to support system security. While alternating current (AC) has long been the dominant method of shipping power over long distances, DC can transfer three times as much energy over longer distances far more efficiently. "Connecting HVDC is more than just connecting A to B like a pipe," Silva explains. "It's going to be able to actually support the system and contribute to stabilizing the system and provide ancillary services. And it will also bring about a range of technologies in other areas, like batteries and flexible demand to make this future possible and cost-effective."

Digital technology, she says, will be game-changing for those who work on the grid. Right now, the industry takes a conservative approach to repairing sections of the grid, or putting extra energy on it, she says. But starting to use data and end-to-end grid-operation tools to run, analyze and optimize the system will ensure that power providers' networks become more secure, reliable and resilient. "I love the movie 'Minority Report' because it was all about the ability to predict that something was going to happen," she says. "I think we're going to see exactly that in how we manage the system and plan maintenance on the grid."

Silva adds that new risks will affect the grid of the future, such as weather and cybersecurity. "We're going to see a lot more climate events, extreme weather, storms and heat, which means there might be a need to develop new techniques to bring the system back online if it goes down," she says. "And as this digital system grows, the physical threats outside the grid are expanding as well." The grid of the future must be smarter, she says, meaning it needs to enable more decisions closer to real time and be more resilient. Digital technology and automation to handle disturbances and support balancing demand, multiple generation resources and energy storage will make this happen. "Our digital system relies on virtual infrastructure — we need to make sure our cybersecurity is just as good and well-understood as our physical security for the system infrastructure."

For a girl who once had no idea why her family's icebox kept going out, the future is looking bright. "Electricity is something most people take for granted," she says. "I know what it's like not to have it all the time."
Categories
tags