From hearing aids to jet engines, 3D printing is revolutionizing the world of manufacturing. How will commerce change when thousands of products, from cell phones to blenders, are customizable? Even though 3D printing is a 30-year-old technology, we're just scratching the surface of where additive manufacturing will take us, writes Alan Amling, vice president of corporate strategy for UPS.




Of all the ways 3D printing will change the world, the democratization of manufacturing is perhaps the most important.

Think of it as the Uberization of manufacturing, where supply can be accessed anywhere in the world to produce goods at the click of button. This is a once-in-a-generation logistics opportunity, as so-called additive manufacturing will optimize the time and cost of making and delivering goods. Mass customization will be the new normal.

So what does this mean for the future of logistics?

Modern delivery and manufacturing

We'll see more direct-to-person manufacturing as well as delivery. Physical stores will be reserved for generic goods, not items customized to the individual. Hybrid customization has enormous potential for logisticians. Imagine thousands of products from cell phones to blenders, each made with a common core but customizable covering.

Third-party logistics providers are uniquely suited to move these items. Logistics companies like UPS would simply store the common core in their warehouse, print the custom piece and finish final assembly near the point of consumption.

This would also disrupt service parts logistics. Right now, companies make and store hundreds of thousands of critical parts around the world at tremendous expense just on the off-chance that they'll be needed for an emergency repair. In the future, these slow-moving parts will be stored virtually and printed on demand.

As a result, import and export costs – especially important to small businesses – will plummet dramatically.

As companies begin to take advantage of designing parts for 3D printing, the manufacturing industry will re-invent itself. Machines designed to construct a specific product will give way to 3D printers capable of making many different items.

This will be the sparkplug for efficiency across supply chains. It will revolutionize how we get items to your doorstep. And it will forever alter how you search for and purchase goods every day.

Even though 3D printing is a 30-year-old technology, we're just scratching the surface of where additive manufacturing will take us. These printers are no longer reserved solely for prototyping and product design. We've moved beyond trinkets and souvenirs to items like hearing aids and aircraft parts, proving this is no fad.

3D printing demands

In addition, the demand for 3D printers, materials and services will surpass $10 billion by 2018, the consulting firm found. Such promise is why UPS recently partnered with software company SAP to expedite the manufacturing and delivery of 3D-printed parts.

Customers can go online and place an order through the Fast Radius website and these items will be printed either at a UPS Store location or printing facility connected to our air hub in Louisville, Kentucky – in as little as a day.

This effectively creates end-to-end industrial manufacturing. And we expect these efforts to go global in the near future.

Moving beyond logistics, however, 3D printing will change the way we think. It will change how future generations learn and see the world.

This technology can now keep pace with anything we imagine. We're no longer forced to innovate in a world shackled to existing infrastructure.

If you can think it, you can do it.



This article is part of UPS Longitudes' Routes to the Future series, which explores the business and technology trends that will shape our world in the next 10 years.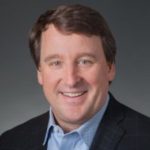 tags