For a while, the huge parking lot behind GE's wind turbine factory in Saint-Nazaire, France, looked like a base for AT-AT walkers, filled with rows of giant gray-and-red wind turbine nacelles. These massive structures rise 10 meters from the ground and shelter the generator and other parts for GE's Haliade offshore wind turbines from the elements.
But the steel behemoths, all 66 of them, are now gone. Perched 100 meters above the North Sea, the machines will soon power Merkur, one of Germany's largest offshore wind farms, located some 35 kilometers from the sandy beaches of Borkum island. Each of the turbines has a rotor that spans 150 meters in diameter and has the capacity to generate 6 megawatts. GE installed the last of them on Friday, Sept. 14.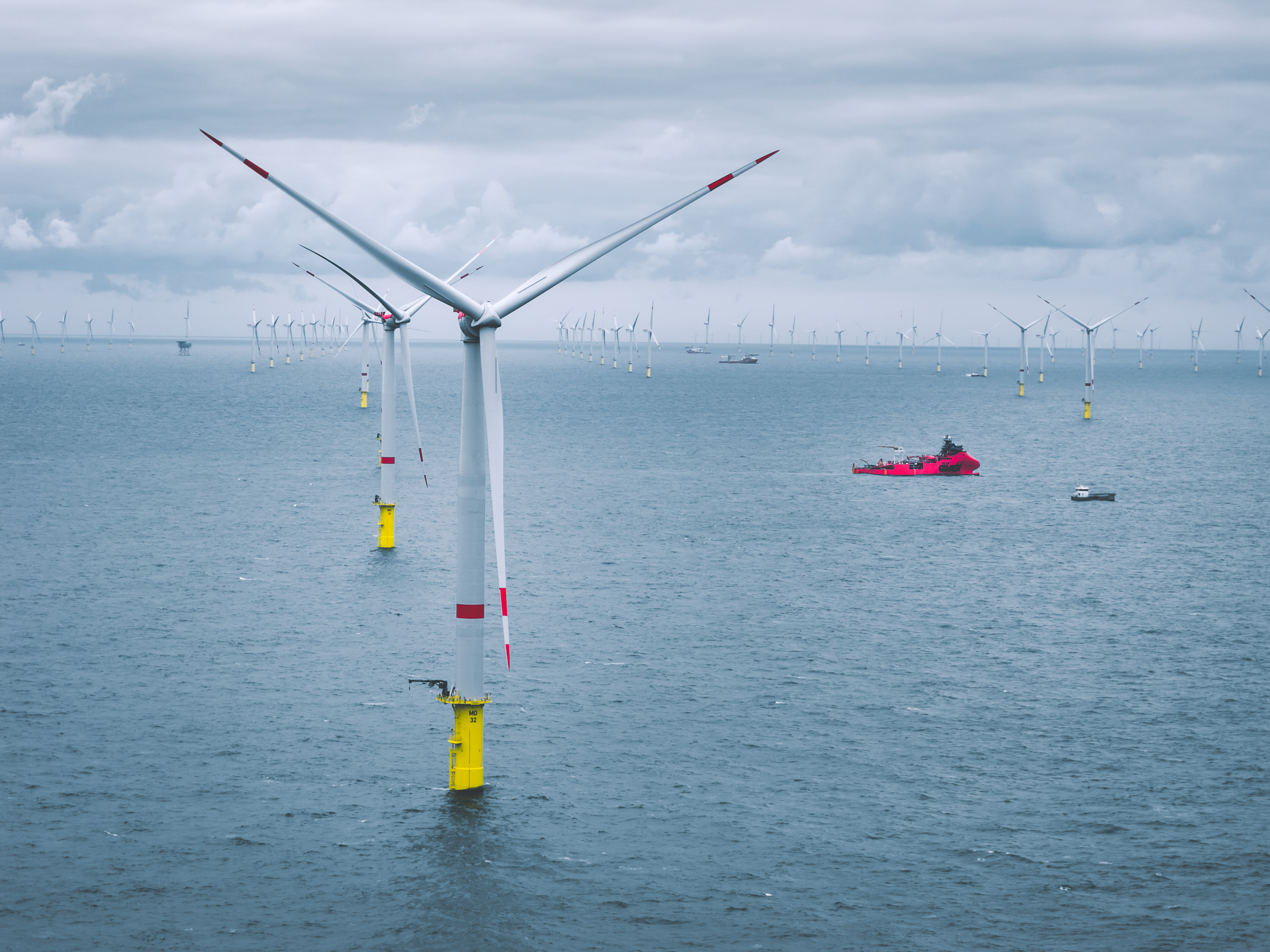 LM Wind Power in Castellon, Spain. Five of the same turbines are already working at America's first offshore wind farm near Block Island, Rhode Island.

While the Haliade 150-6MW is gigantic in its own right, GE and LM Wind Power engineers are already working on the next design. The Haliade-X 12MW will be the world's largest and most powerful wind turbine. Just one 12-megawatt turbine will be capable of powering the equivalent of 16,000 European homes.

Built to work in waters as deep as 160 feet (50 meters), the Halide-X's record-breaking rotor will span 220 meters in diameter — a distance longer than two football fields.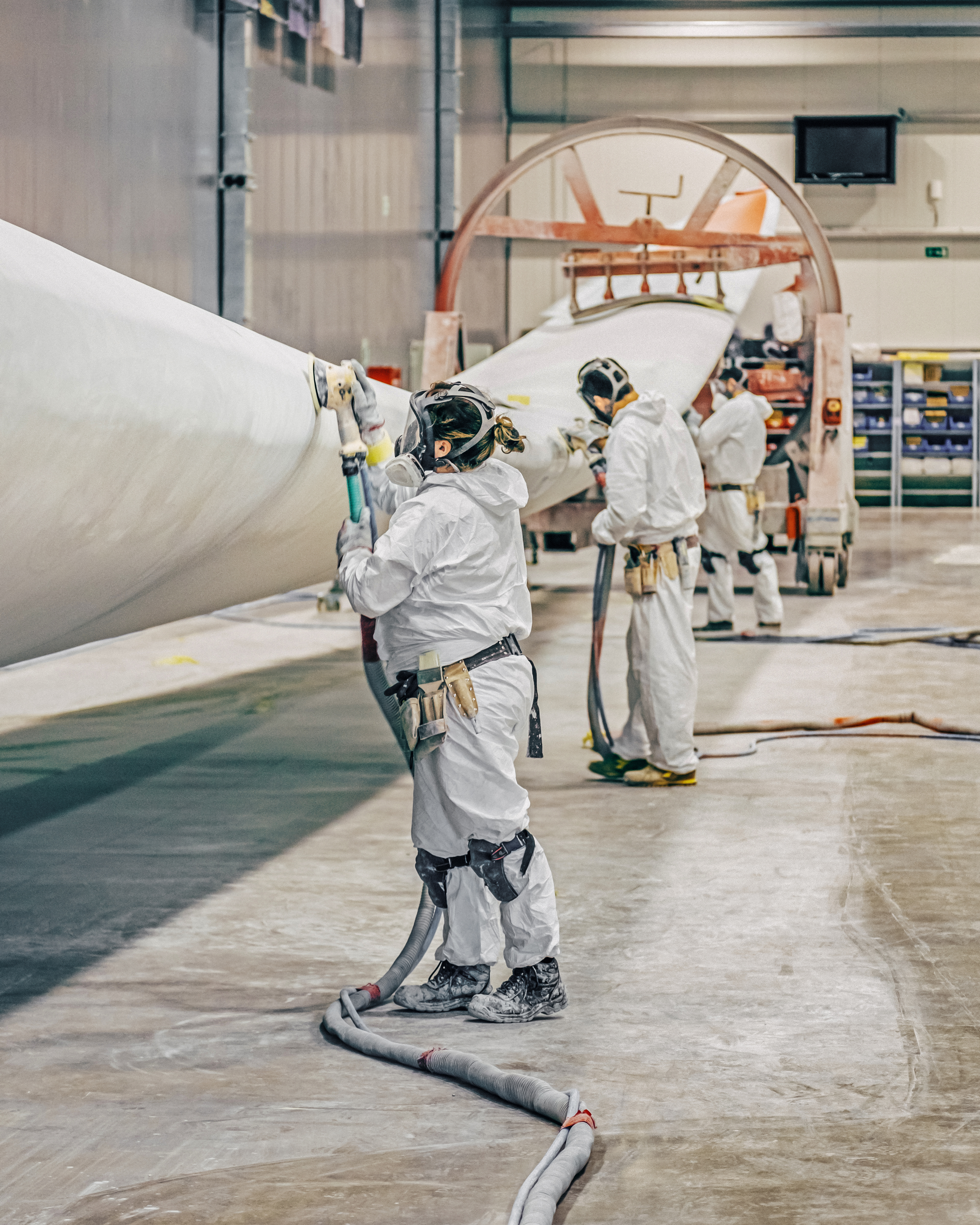 LM Wind Power in Castellon, Spain. Image credit: Nicanor Garcia for GE Renewable Energy.
Categories
tags