GE's innovation center in Saudi Arabia will join the company's family of global research hubs stretching from the US, to Europe, Brazil, China and India. The move highlights GE's growing emphasis on software and advanced manufacturing, and its transformation into the world's largest digital industrial company.
The company made the announcement before the Minds + Machines conference, which is taking place in Dubai this week. Jeff Immelt, GE Chairman and CEO, opened the conference today. He talked about Predix, the company's cloud-based software platform for the Industrial Internet, and said the company already had industrial assets valued at $1 trillion under management. He expected GE's software revenue to grow to $6 billion in 2015, double the number just 2 years ago.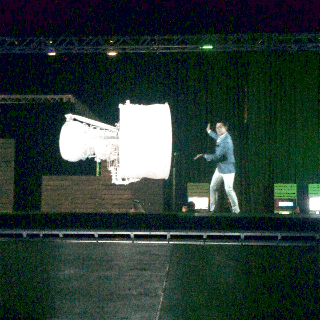 Above: GE brought all kinds of digital assets to Dubai this week, including a hologram host taking a GE9X jet engine for a spin. Top: GE "digital power plant" explainer was standing room only today in Dubai. Image credits: GE Reports

Funding for the project will come on top of the $1 billion GE had already agreed to invest in Saudi Arabia over the last three years. It also highlights the growing importance of the country and the region for GE.

Scientists at the center, which is located in the Dhahran Techno Valley on the Gulf coast, will recruit from GE Global Research, GE Power & Water and GE Oil & Gas. They will be looking for new ways to boost the energy efficiency of new and existing machines and systems, and to meet a growing demand for power in the Kingdom and throughout the region. They will also take part in research seeking to improve power generation and oil and gas technology serving in "hot and harsh" conditions. Even in November in coastal Dubai, for example, temperatures still easily top 90 degrees Fahrenheit.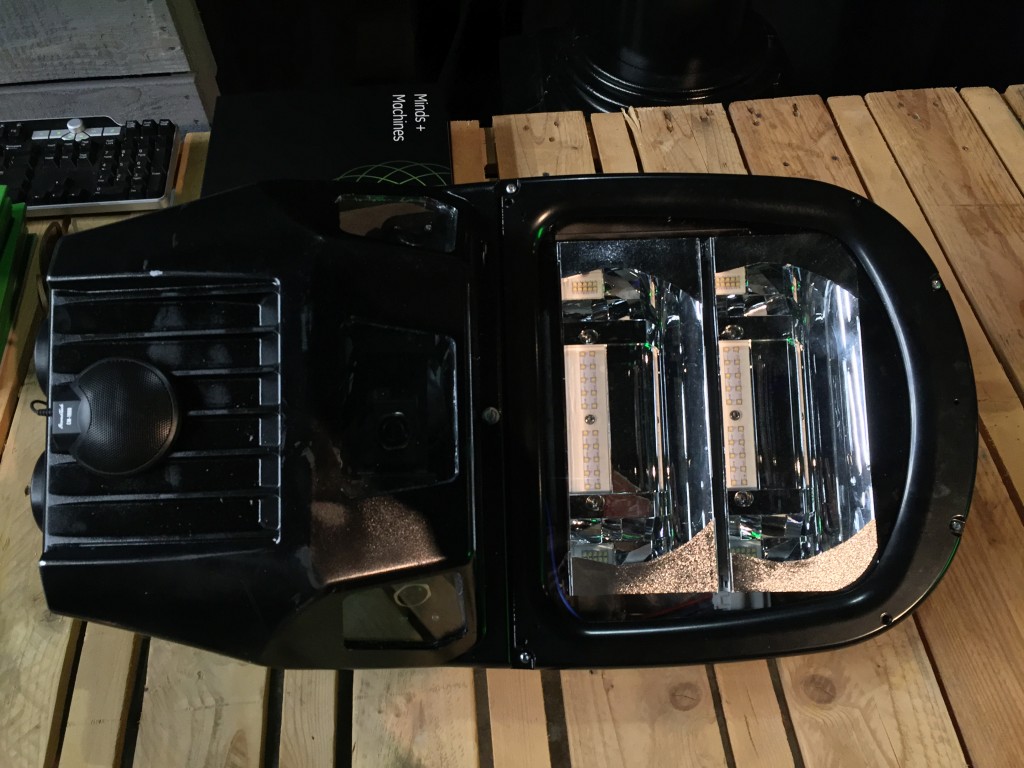 Light fixtures like this LED street lamp will be a key component of the "intelligent city." This fixture, which GE brought to Dubai, has cameras to monitor traffic and parking and a microphone to detect potential crimes. Image credit: GE Reports

GE researchers will also partner with local customers, companies and developers to speed up the spread and adoption of the Industrial Internet in the Kingdom and beyond.

GE believes that the Industrial Internet, a network connected machines feeding data into the cloud for analysis and operational insights, could add $1 trillion to global GDP by 2030. The company estimates the Middle East, North Africa and Turkey could gain $465 million by 2025 on an annual basis by connecting machines to the network.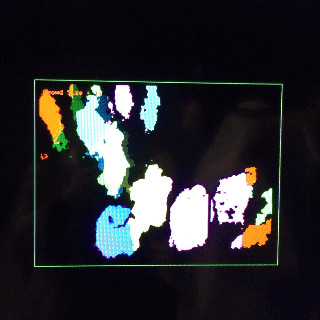 The lamp is part of a system that uses cameras to gather data and analyze traffic flow. Image credit: GE Reports

The coming age of the Industrial Internet will create "tremendous growth opportunities for GE in Saudi and the region," says Nidal Ghizawi, the GE technology and innovation director who will run the new research center.

Observers estimate that over the next five years, more than 50 billion devices — from jet engines to fitness monitors — will be connected via the Industrial Internet and the Internet of Things. These devices will churn out terabytes of data constantly — enough information in a single day to match the print collection of the Library of Congress. Industrial data will likely be the fastest-growing segment.


GE Garages helped visitors grasp advanced manufacturing concepts like 3D-printing. Image credit: GE Reports

GE sees an important growth market in the Gulf region, where orders in 2014 exceeded those from India and China combined. One-fifth of those orders came from Saudi Arabia, which is home to Saudi Aramco, a key customer for GE Oil & Gas, and Saudi Electric Company, a customer for GE Power & Water.

The Kingdom has been diversifying its economy in order to lessen its dependence on oil and become a regional center for petrochemicals, pharmaceuticals, food processing and auto manufacturing. The Saudi economy is expected to grow, despite weak oil prices.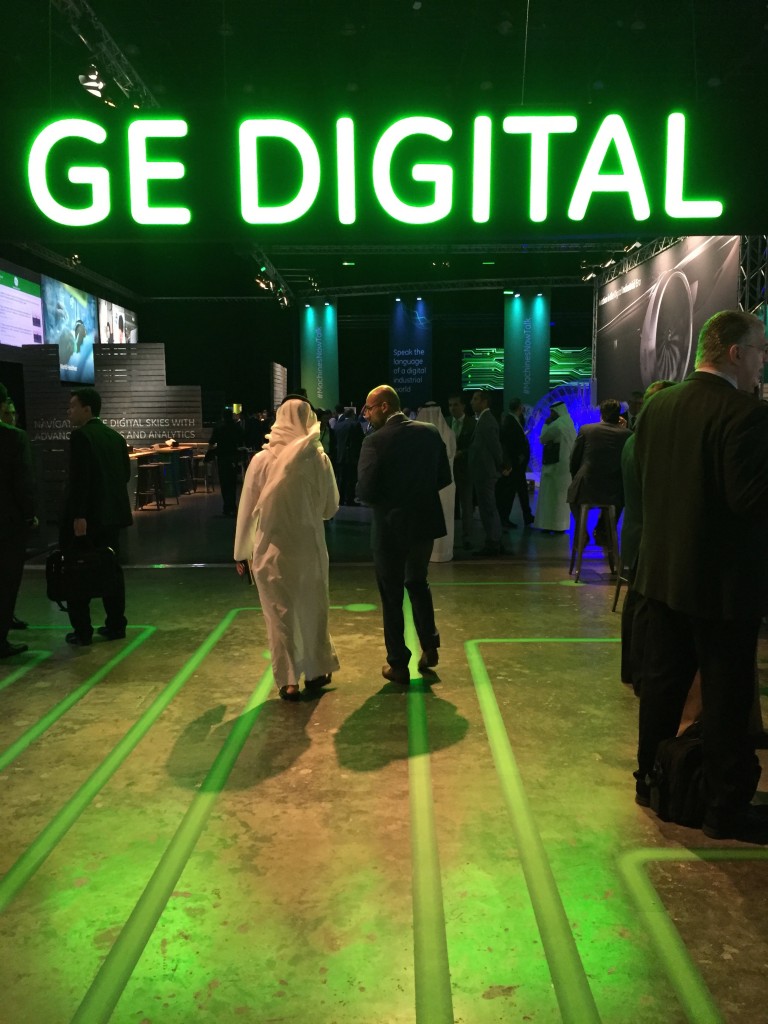 GE launched GE Digital last summer. The company estimates the Middle East, North Africa and Turkey could gain $465 million by 2025 on an annual basis by connecting machines to the Industrial Internet. Image credit: GE Reports.

GE expects to double its Saudi Arabian workforce to 4,000 in the next five years, the company also said today. Beyond adding jobs, Ghizawi says, GE also plans to double to 300 the number of Saudi suppliers. It will also significantly ramp up its training efforts, offering classes to more than 10,000 Saudi professionals, to boost expertise in the energy and health care sectors.

GE hopes to boost exports from Saudi Arabia to $100 million annually.
Categories
tags