Shortly after he joined GE Aerospace in 1984 as a materials engineer in Evendale, Ohio, Glenn Culbertson received some blunt advice from a senior colleague. "A lot of people will tell you that they're your customer: your boss, your boss's boss, the CEO," the co-worker told him. "They're all wrong. The customer is the engine. If you do right by the engine, you'll do right by everybody else."
It was a message that would set the tone for his career, one that focused deeply and relentlessly on safety. It was a passion whose significance was both underscored and upended after a GE engine was part of a series of failures that led to a deadly plane crash in 1989. That tragedy became a defining moment for Culbertson, who with colleagues went on to work with renewed dedication on new jet engine materials and ways to make them even safer. "The Sioux City accident by far had the greatest impact on me," he says. "It changed how we do business at GE, and it changed how we make the materials."
After 38 years at GE, where he worked tirelessly to uphold and enhance the safety culture at GE Aerospace, Culbertson retired last week. He plans to spend more time with his grandchildren, his two daughters — one is Shannon Thompson, a GE Aerospace communications employee — and his wife of nearly 43 years, Marianne.
As he reflects on his career, Culbertson points out that he wasn't always a materials guy. He was originally a chemical engineering major at the University of Maryland. But then a co-op position developing ceramics at the Naval Research Lab in Washington changed his mind. "I was actually touching the material and could see what we were creating," he says. "It was less purely analytical." He soon switched his major to materials engineering.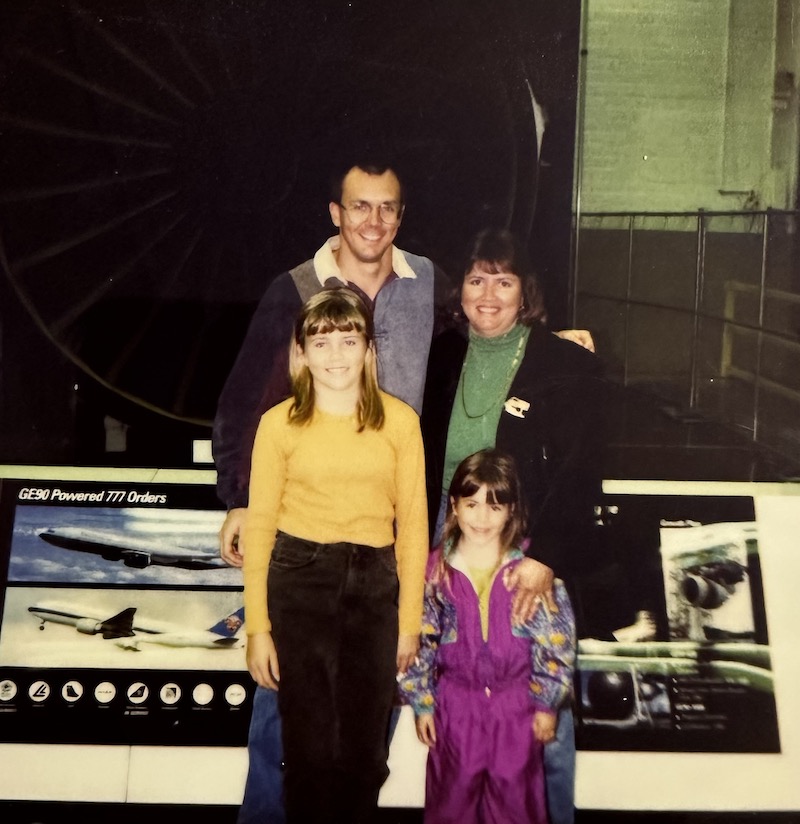 After earning a master's in materials engineering and spending two years in Cleveland at TRW Inc., which then made aerospace and automotive components, Culbertson came to GE Aerospace. Instead of having a handful of colleagues working on materials, he suddenly had hundreds.
Culbertson knew that materials expertise was fundamental for performance and safety. Materials applications engineers like Culbertson are the primary engineers for the raw materials used to make the components of GE jet engines. Working with designers, they select what parts to make, what alloys to use, and how to process the alloys. Working with quality engineers, they choose who will make the parts, what the manufacturing process will be, and how to test the finished components. Culbertson felt the weight of these responsibilities, which can determine how well an engine works and how long it lasts.
A few years into his career came the plane crash. On July 19, 1989, United Airlines Flight 232 was traveling from Denver to Chicago when the rotating fan disk in its tail-mounted CF6 engine failed catastrophically. Debris from the destroyed engine sliced through all three of the DC-10's hydraulic lines, disabling all normal flight controls. The crew managed to use the throttles to bring the plane down for a crash landing at the airport in Sioux City, Iowa. The jet caught fire and broke into pieces. While the heroic efforts of the crew and rescue workers saved many lives, 111 of the 296 people on board died.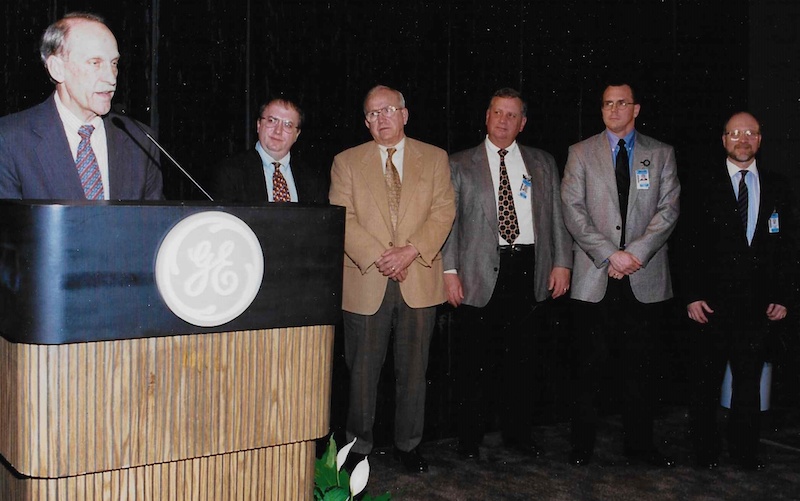 Later, investigators discovered a half-inch crack in the fan disk that had been missed during a maintenance inspection. The crack was the result of a deviation in the process of melting titanium that allowed the metal to mix with oxygen, forming a material phase called hard alpha that is both brittle and weak.
Soon, a series of changes were implemented. The biggest was adopting a different process called electron-beam cold hearth melting to melt titanium used in alloys. The updated process eliminates hard alpha and reduces defects. GE also increased its ultrasonic inspection of engine parts, using sound waves to detect cracks and defects that might be hard to see.
As these changes were rolled out, Culbertson collaborated with other engineers and suppliers to ensure that they were executed well. He leaned into his previous experience as a materials applications engineer for the fan disks including the ones in the CF6. He stressed the importance of working to exacting standards to protect the safety of flight crews and passengers.
Culbertson also helped develop new materials and processes to improve the strength and reliability of engine components. He worked on applying a new powder alloy called René 88DT to the GE90 engine, which made rotors less prone to breakage from anomalies inside. Later, he contributed to the development of René 65, an alloy with the same chemistry as René 88 but made with a more conventional process that allowed for higher volumes. Culbertson was on teams recognized for technical achievements for René 65 and for work on GE 1014, a high-strength steel alloy that made fan midshafts more durable.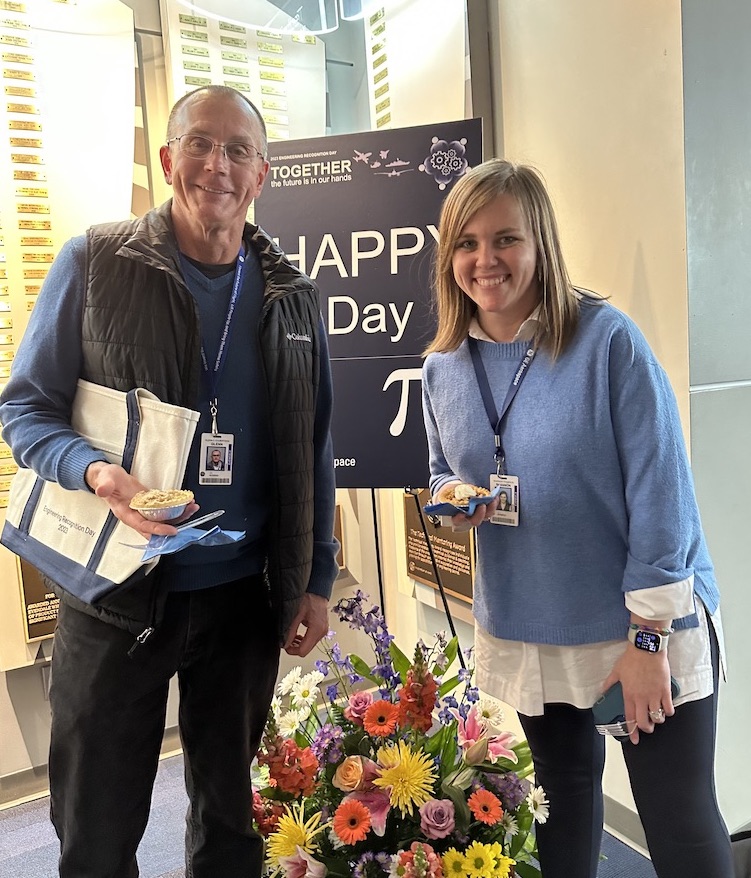 Throughout this time, Culbertson emphasized safety — not only at work but also at home. His daughter Shannon Thompson recalls that he made her wear a bike helmet before they were widespread and moved his family away from the smoking section in restaurants. Culbertson thinks he may have learned this mindset from his father, who had seat belts installed in the family car before they were mandated. "I think I always recognized the fragility of life," he says.
In 2014, Culbertson and Thompson worked with Gary Mercer, former vice president and general manager of engineering at GE Aerospace, to organize a remembrance for the 25th anniversary of the Sioux City crash. Culbertson also joined an industry group, the Jet Engine Titanium Quality Committee, which began after the accident. Representatives of equipment manufacturers like GE Aerospace, Safran, Rolls-Royce, and Pratt & Whitney gather regularly to share improvements to the process of making titanium alloys. Several years ago, Culbertson helped organize a nickel version of this committee, which is still in place.
Culbertson heard Fred Herzner, former chief engineer of GE Aircraft Engines, speak about what GE had learned from Sioux City. Culbertson then organized a video recording at Herzner's home, where Herzner revealed the impact Sioux City had on his life and career. He closed the video with a message about embedding the importance of safety into an organization's decision-making processes — emphasizing that no one should make decisions alone. The video has been translated into several languages and is now shown to GE employees, other aerospace companies, and suppliers all over the world. "I consider that video one of my proudest accomplishments, because the message of safety is being passed along to succeeding generations," Culbertson says.
The next generation of GE Aerospace engineers has benefited from Culbertson's example. And he has benefited from the talented engineers that surrounded him during his career, sharing their learnings, challenging and teaching one another. One of those engineers, Arturo Acosta, a GE executive engineer in engineering material systems, recalls that Culbertson always encouraged him and others to speak up. "I always liked to ask him really tough questions, and now that I'm a manager, he always encouraged my team to ask me tough questions," Acosta says. "I've learned a lot from him about how we have to maintain that focus on safety at all times when it comes to our rotor materials."
As Culbertson takes down the kayak gathering dust in his garage and makes plans to backpack with retired GE colleagues in the Great Smoky Mountains, he believes the future of GE Aerospace is in good hands. "They've hired a really strong team of engineers in both quality and materials applications engineering who have the needed combination of technical excellence and a passion for safety," he says. "I'm looking forward to them carrying it on."
Categories
tags