Outside of the Island of Sodor, where Thomas the Tank Engine and his magical friends live, trains don't usually speak. That's about to change in Europe, where locomotives are set to start talking to their operators and maintenance crews through data collected from thousands of sensors.
Across Germany, Britain, France and Poland, 250 locomotives run by Deutsche Bahn Cargo (or DB Cargo), the region's largest rail-freight company, are being retrofitted with GSM connections to transfer information from sensors and failure data. They will work with GE's Rail 360 Asset Performance Management (APM) Software, which will analyze the terabytes of input streaming in for insights, and make the freight mover smarter.

DB Cargo trains haul almost everything, from raw resources like coal to finished products like cars. But like all rail and freight operators, they sometimes run into unscheduled delays. A locomotive stuck somewhere on the track can get expensive. "That's where our solutions come into the game," says Huschke Diekmann, GE´s general manager for transportation in Germany.


told CNBC's Jim Cramer last year.

The data from the sensors will move to a shoebox-sized "telematics box" in the back of the driver's dashboard. From there it will travel every couple of seconds to a control center at DB Cargo's head office in Frankfurt, Germany, and pop up on screens at one of the dozen or so maintenance depots across Europe. Technicians there can then analyze the data with DB Cargo's prediction system.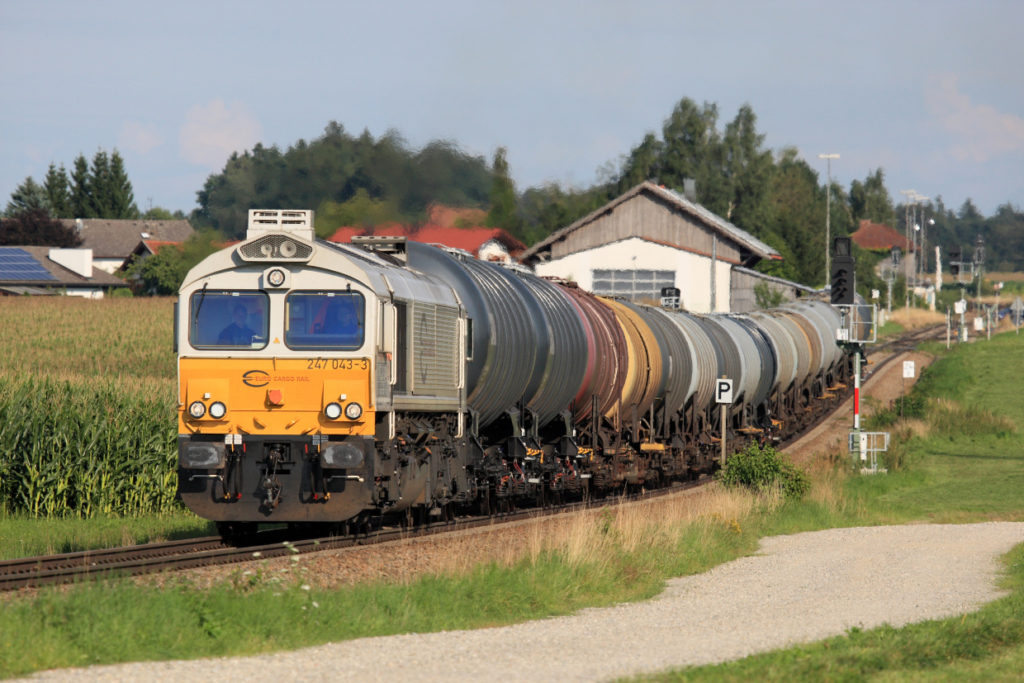 running on Predix, GE's platform for the Industrial Internet. DB Cargo can use that information to predict when components such as the brakes or the water tank might need maintenance. The rail operator also gets daily, weekly and monthly reports and advisories on, say, whether the engine coolant level has dropped and what action to take. "In the old days the maintenance depots didn't have that information available before something happened," Diekmann says. "The benefit of this Predix APM solution is you have all the prediction available when necessary."

Mathias Thomas, vice president for asset projects at DB Cargo, predicts that "the locomotives from the project with GE deliver a significant reduction of service failures and thus help us to improve our overall fleet availability."

Says Thomas: "The cooperation with GE is an essential part of our 'TechLOK' system, where already about 900 locomotives deliver data regularly. [By] 2020, we want to have 2,000 locos equipped with intelligent diagnostics — an important step to build 'self-aware' trains."
Categories
tags