Let's pass legislation to modernize the U.S. aviation system by doing what our competitors have already done — separate air traffic control operations from the safety regulator.


The United States is the birthplace of modern aviation. Beginning with the early experimentation of the Wright Brothers, and followed by numerous technological advancements, we now have the busiest aviation system in the world and an industry that is vital to our economy. Aviation is responsible for 5 percent of our gross national product. Fifty million flights and 800 million passengers crisscross our nation annually, according to the Federal Aviation Administration, with the number of air travelers projected to top 1 billion in a little over a decade.

Our industry and our air traffic control (ATC) system must be prepared and enabled to handle this growth. Unfortunately, that is not the case today. The U.S. House Transportation and Infrastructure Committee, which I chair, is preparing to address this problem with legislation that will help modernize the ATC system, encourage innovation, benefit consumers and ensure our aviation system is ready for the future.

Our aviation system is safe, and that's a testament to the hard work of many people: air traffic controllers, safety inspectors, technicians and other FAA employees, and aviation stakeholders — including our pilots and flight crews. But it is not an efficient system. It's not even close.

Delays already cost passengers $17 billion each year, according to the FAA. Over the last 10 years, ATC delays have gotten longer at 13 of our 20 largest airports. And these delays can have a dramatic ripple effect throughout the rest of the aviation system. When LaGuardia, O'Hare or LAX has a problem, it's not just a New York, Chicago or Los Angeles problem — it can cause delays nationwide, and even cause the whole system to grind to a halt.

Our current ATC system is woefully outdated, still primarily based on old radar technology that's been around since the World War II era. Other modern ATC systems around the world rely on more accurate, efficient GPS technology. Cars, smartphones and other devices also use this technology — it's time for our aviation system to catch up. If it doesn't, we can expect growth in delays, inefficiency and their associated costs as passenger levels increase.

The Federal Aviation Administration (FAA) has been trying to modernize the ATC system for over 30 years, but without success. These efforts, which have consumed billions of taxpayer dollars and have met with repeated setbacks and cost increases, have yet to produce significant benefits for passengers and the users of the aviation system. And there's no end in sight.

Congress has repeatedly tried to reform the FAA's management of the modernization process, but the time for tinkering around the edges is over.

Through the legislation we are developing, we will finally do what 50 other modern nations have already successfully done over the last 20 years: separate air traffic control operations from the safety regulator. Where this has been done, safety levels have been maintained or improved. That is a critical point — splitting ATC operations from the regulatory function has not negatively impacted the safety of air travel. But there are other significant benefits to this approach as well: ATC systems have been modernized, service has been improved and costs have been generally reduced. Presidents Bush and Clinton also supported this model of air traffic control.

By establishing an independent, not-for-profit corporation to operate and modernize our ATC services — with a stable, self-sustaining, fair user fee funding structure — we can ensure modernization is no longer subject to political whims, federal bureaucracy and budget battles. Taxpayers will benefit from significantly more efficient operations in the aviation system, saving potentially billions of dollars. And we will stop throwing away billions more on delayed and failed modernization efforts.

Under this structure, successful around the world, the FAA will continue to be responsible for safety regulation, and able to focus more exclusively on this mission. After all, safety is the agency's specialty — it's not a technology company or set up to be an innovator.

Innovation is the domain of the private sector, and government regulations must stop unnecessarily hindering the development of technology, the competitiveness of U.S. companies and job creation.

Another important component of the legislation my committee is developing will provide reforms to the FAA's slow, bureaucratic process for certifying new aviation technologies. This will allow manufacturers here to test products and get them to market in a more reasonable time, and foster an environment that doesn't drive innovation to countries that impose fewer regulatory hurdles.

Through aviation legislation that includes these and other transformative reforms, we can protect the legacy of the Wright Brothers and this vital American-born industry. We can ensure that our system becomes more modern, efficient, and reliable, that passengers benefit from fewer delays and cancellations, and that the United States remains the world leader in aviation.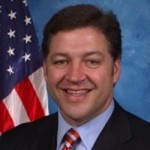 Rep. Bill Shuster (R-PA) is Chairman of the U.S. House Committee on Transportation and Infrastructure.
All views expressed are those of the author.
tags