Molly Stieber has been building robots since her high school days in Oconomowoc, Wisconsin, 14 years ago. For most of the time, she's had to push back against assumptions about women in science.
In high school, Stieber was often the only girl in her technical classes. "I was the leader of my robotics team, and there was this guy who would heckle me about various things, saying, 'Oh, you're a girl, you can't do that,' or 'Oh, you're really short, you can't do that,'" Stieber recalls. She ignored the digs, but they escalated, and it wasn't long before he began attacking her leadership. She tried reasoning with him, but nothing seemed to help.

Eventually she dealt with her classmate through a combination of persistence and a steady focus on her ultimate goal of making robots — traits that have helped her stay on her career path, even as many of the women around her dropped out.

That's a fairly common story. According to a recent study, only about 60 percent of women who graduate with engineering degrees end up in the field. The study cited the all-male atmosphere they were often working in as the biggest reason for women leaving engineering.

But things are starting to change. GE has committed to increasing the number of women employed in technical positions by 2020. Stieber, for example, is currently 15 months into the Edison Engineer Development Program at GE Global Research in Niskayuna, New York. Aimed at creating strong technical leaders, the program enables her to do rotations in three to four separate areas. She's currently testing heat-resistant ceramic matrix composites — ceramic materials that are as strong and durable as steel superalloys, but have just one-third their weight. GE is using them to improve efficiency in its jet engines.

In addition to internal goals, GE also wants to publicly celebrate influential female scientists and engineers, and support organizations like the Society of Women Engineers, in an effort to encourage more girls and young women to consider careers in STEM — science, technology, engineering and math — fields. "We all take our cues from our surroundings so it's really important for young girls to see women working in STEM fields, because without it they might not imagine that they could be there some day," says Danielle Merfeld, vice president and general manager of GE's Niskayuna Technology Center, where Stieber works.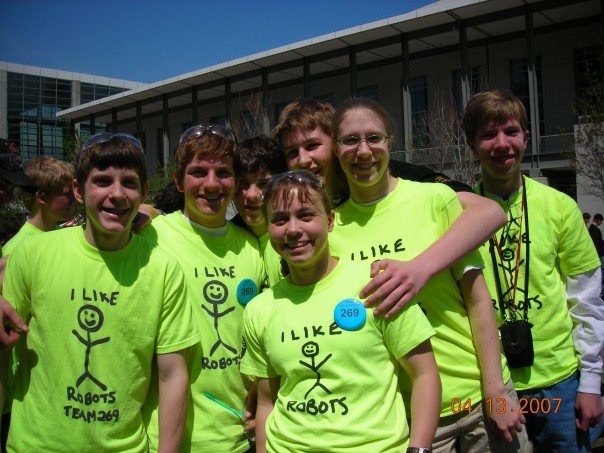 robotics team in a  high school near her lab and often talks to middle school and high school students during panel discussions and other engineering events for students held at GE Global Research. "The girls often ask about prejudice in high school and college," she says. "I tell them that they'll get pushback from guys, but if they work hard, they'll be fine."

Ultimately, Stieber sees these students as a part of a changing engineering culture. "I usually end up saying, 'You know, you guys can change that, right? It will always be a male-dominated culture if you don't get in there.' "




tags