Here's part 2 of Jeff Immelt's interview session with few of the journalists that talks about Indonesia, their infrastructure and the growth & opportunity in Industrial Internet.
1.       What are your expectations on GE growing their investment within Indonesia?  

Indonesia is an important area for us. It's a country which clearly offers a market for the things we sell, from lighting to locomotives. Currently Indonesia generates about $1 billion in revenue for GE, one of only 20 markets that reach  that figure.

A strong determiner on the full scope of our investment and partnership may well be the wider regional market too, the capacity to export to countries within ASEAN. There's real potential in Indonesia for that kind of development. In Vietnam, our Hai Fong wind turbine facility has been going for only 5 years, but it's already able to export a couple of hundred million dollars of machinery each year. If that model works in Vietnam, there's no reason it can't work in Indonesia, with the scale of population here behind it.

2.       And what industries are you looking at as delivering those opportunities?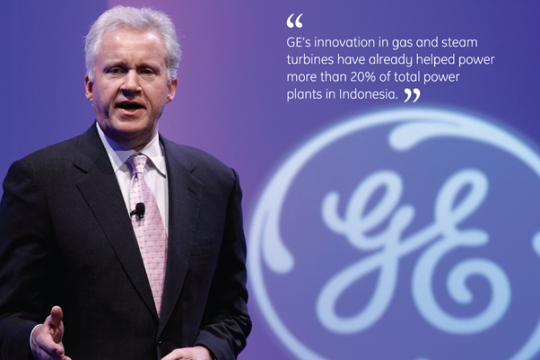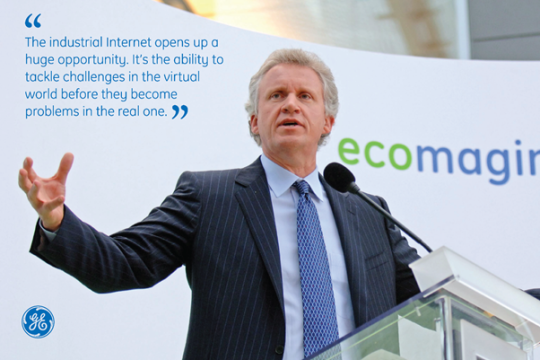 Q&A with Jeff Immelt: Exciting Opportunities in ASEAN (Part 1)
tags