Colin Vogt stands on a berm at the northern edge of GE Aerospace's Evendale campus, outside Cincinnati. The offices and manufacturing facilities are visible in the distance, but here Indian paintbrush, coreopsis, and native Ohio prairie grasses sway in the hot summer wind. In two years, this area will be very popular with bees, birds, butterflies, and other pollinators. The shoulder-high plants will pull carbon dioxide from the air. And the berm, which was built several years ago to keep runoff along I-75 from flooding the property, will be more stable than ever. "Prairies have deep, complex root systems that provide excellent erosion control," says Vogt, a senior maintainability engineer at GE Aerospace who led a team in creating these gardens.
The Evendale Native Prairie Project is one of 85 employee-led environmental projects developed this summer through the 2022 GE Climate Action Challenge. Organized by the Green Team Network, an employee resource group, in collaboration with climate action advocate and author Joan Gregerson, the Challenge offered a step-by-step program and a promise: Come up with an idea for a project that will benefit the environment; commit to working on it weekly as a team; and in three months your project will go live — and make an impact.
That was enough to inspire some 400 GE employees, from offices in 20 countries, to participate, says Madison Butcher, the lead environment, health, and safety (EHS) specialist at GE Aerospace who's managing the program. Starting June 4, over a period of three months, teams at GE launched on- and off-site projects that align with their personal passions as well as corporate sustainability goals.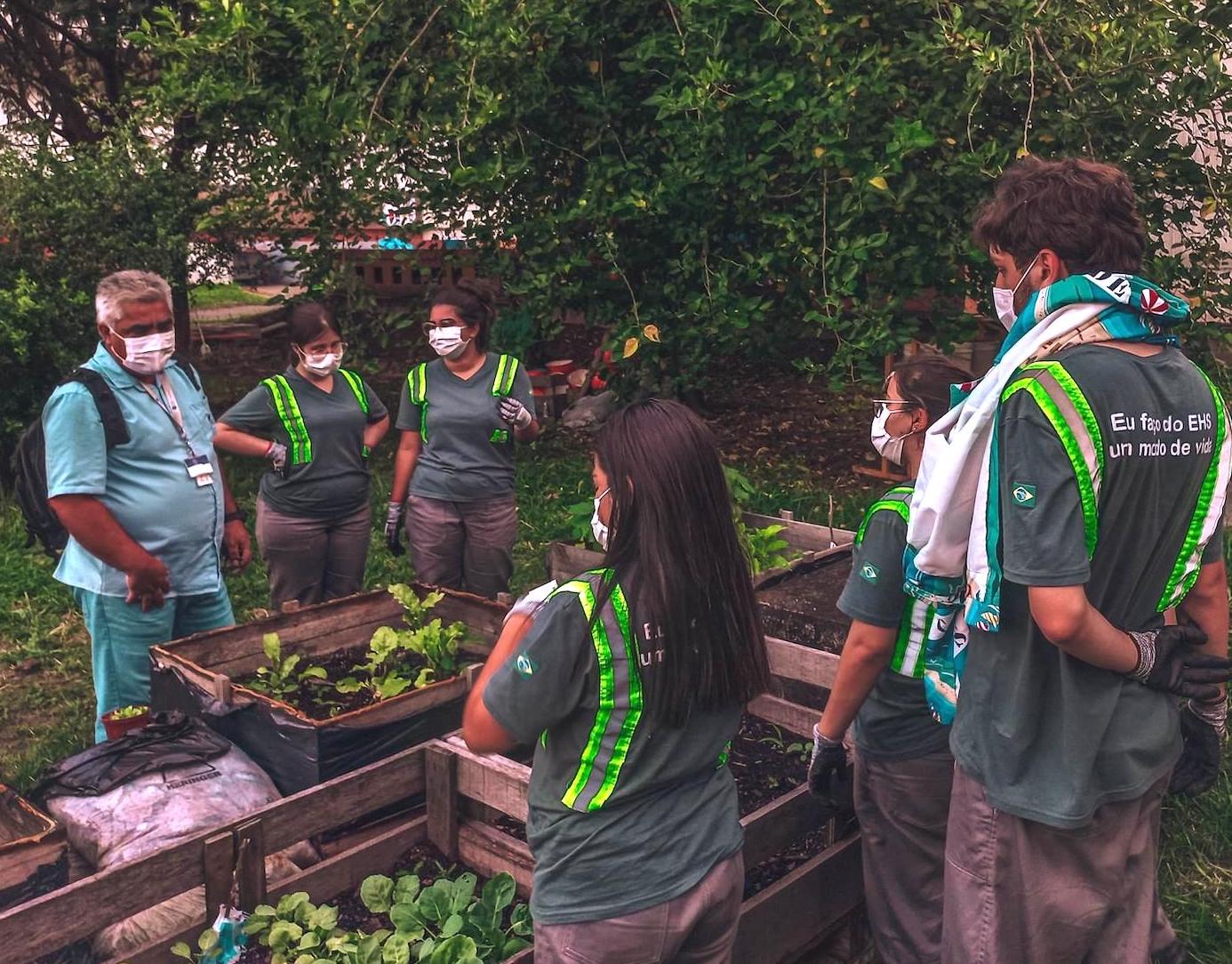 "People are working to reduce food waste, assess CO2 removal by the trees around our plants, and build community compost bins at parks," says Butcher. "One team is developing tool kits to teach kids at local schools about solar and wind farms. A team of engineers is working on ways to recycle some of our 3D-printed plastic items, figuring out the best, most sustainable way to manage that waste stream."
On September 27, as this year's challenge officially comes to a close, participants will share and celebrate their successes at an online "Impact Summit," where nine top teams — three from each of GE's three planned future companies — will receive $1,000 awards to fund the continuation of their efforts. Judges from GE's Green Team Network have chosen winners based on environmental impact, community involvement, and project replicability. The hope is to repeat many of these projects at other sites and businesses in the future.
Still, Butcher downplays the importance of winning an award. "The prizes are rewards for all the time and effort that people put into this, but they were never the goal," she says. "This is a network we're building within the GE community so people can share their learnings. As a company, we support a culture of sustainability." In other words, it's all about the long game.
"Transformation is a key part of the program," says Gregerson, whose 2020 book Climate Action Challenge: A Proven Plan for Launching Your Eco-Initiative in 90 Days served as a blueprint for the project. The Denver-based author agreed to consult with GE on the Challenge after a member of the Green Team Network, who'd read her book, approached her in August 2021.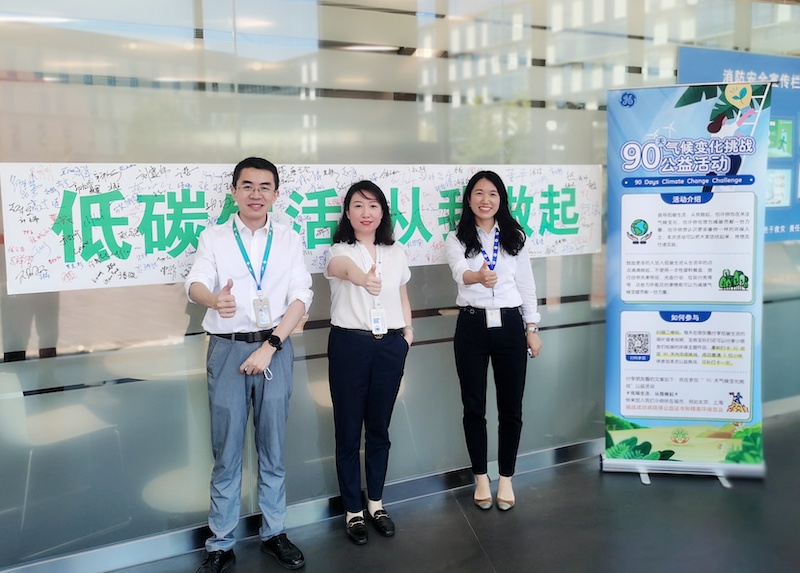 Gregerson had never developed a program for a business — let alone a global business of GE's size — but the commitment and enthusiasm she encountered convinced her to sign on. "They told me they really wanted people to think differently."
Gregerson created a step-by-step program for GE and developed a company-specific guidebook. She trained the core planning team, including Butcher, so members could act as Challenge coaches throughout the summer.
This self-directed, grassroots approach — along with the three-month commitment and focus on community outreach — was intended to teach participants skills they'll use for life, not just this year. "And it's fun!" says Gregerson. "So much environmental messaging is negative. We're turning it around. What do you care about, what kind of action do you want to take, and how can we help you?"
Colin Vogt credits the program for taking his project to the next level. He'd started planning the native prairie gardens on his own, a few months before signing up for the Challenge and putting together a team. "The Challenge encouraged us to reach out to the community, whereas we wouldn't have otherwise — we saw this as just an internal GE thing," he says. "We asked: What else like this is going on in the community, and how can we collaborate? How can we learn from and support other initiatives like this in the greater Cincinnati area?"
He'd seen native prairie grassland while running through Kelley Nature Preserve, in nearby Loveland, so he tracked down the ranger who maintains it. The lead horticulturist at Gorman Heritage Farm, in Evendale, came to visit GE's prairie site and offered new ideas. "We're taking this advice and running with it," Vogt says, adding that he may volunteer with these organizations now that he's developed contacts.
That's the power of a team, as Gregerson sees it. "You can figure it out together," she says. "One of our best practices is 'Get 100 Partners' — get more people involved if you're not making enough progress."
Gregerson's expertise and mentorship, Butcher says, along with enthusiastic participation by the GE workforce, has made the first GE Climate Action Challenge a success. "It's given people the courage to pursue their ideas, and shown them that if they devote the time, they can make a change. You can have a huge impact, even if your role is not specifically sustainability-focused."
Returning the praise, Gregerson says she's impressed by what GE and the Green Team Network have accomplished with just a few months of planning and one 90-day program. "They're setting a bar and a model for other companies — really, a model for anybody," she says. "We're so excited to see what comes next."
tags