Twin brothers Ethan and Noah Caisley are typical mischievous 4-year-olds. Just the other day, they came up with a plan for one of them to bust out of their preschool while the other created a distraction. The teachers foiled their plot.
It's a long way from where the boys started. The Australian twins were born tiny and nine weeks prematurely, each weighing just a little over 3 pounds. "It definitely feels like a lifetime ago," says their mother, Emma Caisley. "We can't believe everything that went on, and how beautifully they've turned out. Normal children, when they faced so many challenges."

Noah and Ethan are among the 15 million babies born preterm — before 37 weeks of gestation — every year around the world. Ethan is the twin who had the lion's share of challenges. He was born with esophageal atresia, a condition that left his esophagus disconnected from his stomach. He had surgery to insert a feeding tube when he was just six days old and more surgeries to lengthen and attach his esophagus once he'd reached 6.6 pounds in weight and his lungs had matured.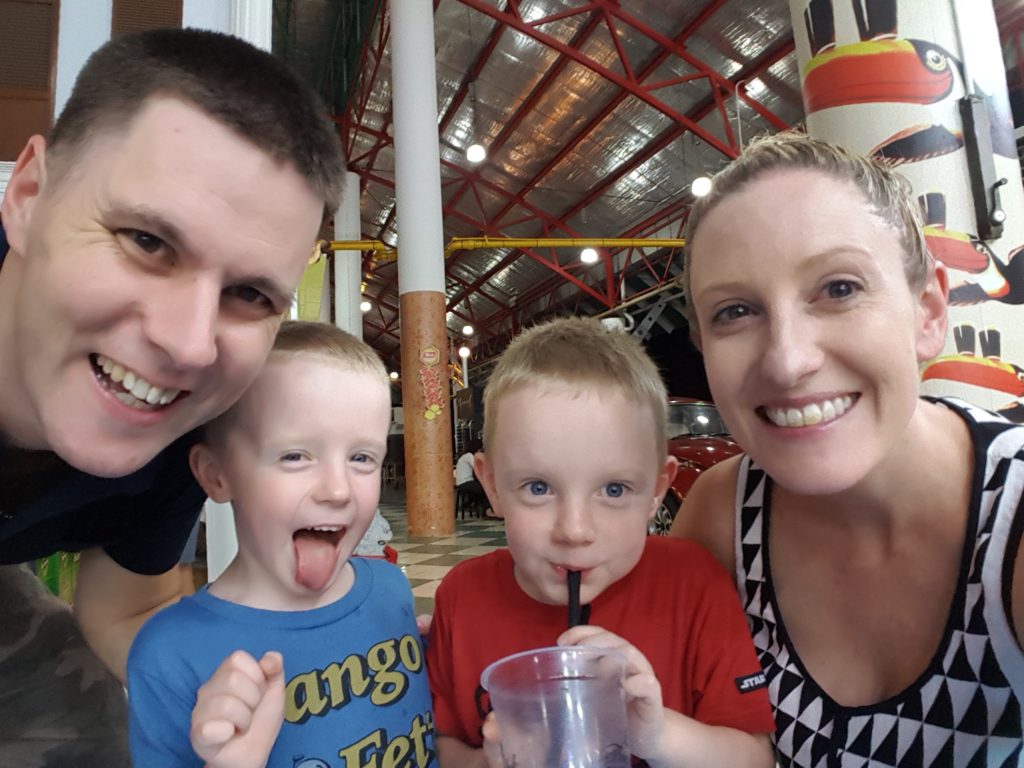 Ethan (left) and Noah Caisley with their parents, Ben and Emma. Immage credit: The Caisley family

Ethan spent the first months of his life at the Grace Centre for Newborn Care at the Westmead Hospital for Children in Sydney, his tiny body cocooned in a Giraffe OmniBed, a mobile GE "carestation" that pairs an incubator and a warmer to create a protective nest for babies. Doctors and nurses used it to transport him around the hospital, including to the operating room."Every time you move a tiny preemie baby, you put its life at risk because it can't control its temperature," says Deborah Mayor, maternal and infant care leader at GE Healthcare Asia Pacific. In the OmniBed, she says, the premature baby is safely moved in one bed, which helps keep the temperature stable and reduces chances of mishap. "Less stress for baby and family," Mayor says. "One baby, one bed from delivery to discharge."

The Giraffe launched just four years ago, just in time for the Caisley boys. The latest version provides a constant, controlled microenvironment for infants and also limits the amount of "negative touches" caregivers must make to complete tasks such as rotating a mattress and shutting off alarms (they can do it with the wave of a hand).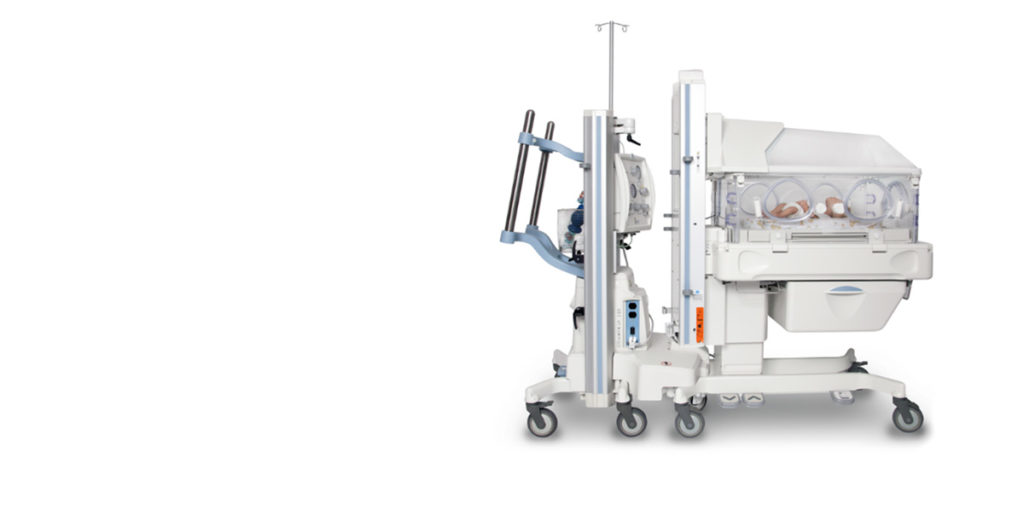 "One baby, one bed from delivery to discharge," says GE's Deborah Mayor about the Giraffe Omnibed. Image credit: GE Healthcare

Designers also made the incubator experience easier for scared and exhausted parents. "When parents look at the screen, they're very concerned by all the numbers," Mayor says. "One of the numbers that parents like to see is the weight, and on the new screen the weight comes up nice and large."

The Caisley family is now enjoying the adventure of expat life in Singapore, something that was hard to imagine just four years ago. "At the time, you had to put your head down and power forward," recalls Emma. "You couldn't sit and reflect upon your day. You just had to do the next thing as you went along."

These days, the boys rarely see the inside of a hospital. Emma makes sure Ethan's food is softer than most, to avoid it lodging in his esophagus, and he knows to add a water chaser to anything a bit chewy.

"The first couple of years were hard with all of the different specialists, says Emma. "While illness is not quite a thing of the past, it's much more about the sicknesses that every child gets. If you just look at how far the boys have come, it is amazing."

A version of this story originally appeared in GE Reports Australia, New Zealand and PNG.


Categories
tags