Not so long ago, an engineer going through training at GE Healthcare opened the receiver subsystem on a telemetry unit he was learning to fix and pulled out a component. Seconds later, the device, which typically costs thousands of dollars, burned out. "Did you turn the subsystem off before you took out the card?" said Kevin Jackson, a maintenance expert who was watching the trainee.
The unit was a goner, but there was no screaming or hand-wringing, and no money was lost. That's because the entire scene played out inside virtual-reality goggles.

Over the last several years, VR has evolved from a novel gaming interface into a powerful training tool. Among the early adopters of this technology was GE, whose businesses have been using it to teach workers to fix turbines inside nuclear power plants, repair the electrical grid and, now, maintain medical devices.

Every year, hundreds of students like the one involved in the fried unit "situation" visit the GE Healthcare Institute in Waukesha, Wisconsin, to learn how to repair, maintain and upgrade some of the most expensive equipment in hospitals, including MRI and CT scanners and ultrasound machines. "We are losing thousands of years of experience in our industry" as people retire, says Arthur Larson, the general manager for GE Healthcare's global services training and documentation.

Today, a growing number of the trainees at Waukesha experience their lessons inside VR goggles. VR simulations conjure up more than just lifelike replicas of the machines. They can also re-create many of the unique problems and procedures that engineers must master as part of their field responsibilities. It is "almost like having a trainer or field expert inside their head, inside their glasses, helping them go through those steps," Larson says.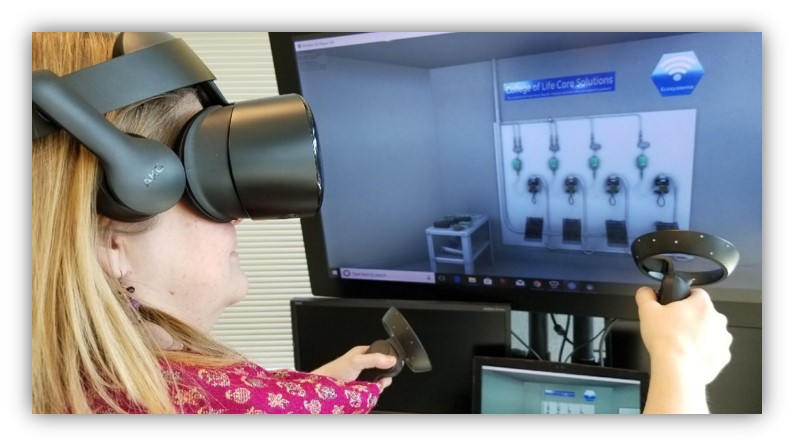 Categories
tags