By Roch Drozdowski-Strehl, Deputy Director – REIDS, Nanyang Technological University and Gerardo Rebollar, Substation Automation Product Line Leader, Grid Solutions, GE Energy Connections
Semakau Island, located 8 kilometers south of Singapore, is the test site for a microgrid pilot project that stands out because of its global ambitions and objectives.

Systems and Technologies for a Sustainable & Affordable Energy Access-for-All in Southeast Asia

The Renewable Energy Integration Demonstrator - Singapore (REIDS) is the largest hybrid microgrid test and research platform in the tropics. Launched by the Nanyang Technological University Singapore (NTU), supported by the country's Economic Development Board (EDB) and National Environment Agency (NEA), REIDS aims to study, and demonstrate the ability to achieve sustainable, affordable energy access to all parts of Southeast Asia.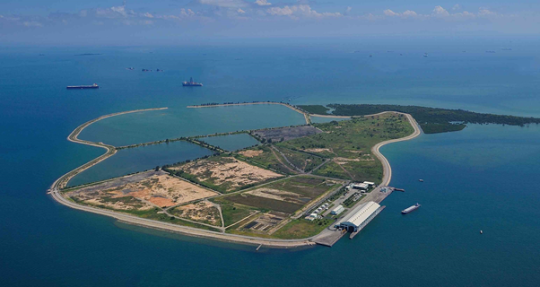 The REIDS project aims to demonstrate the ability to manage a new energy mix based on a high penetration of renewable sources, combining solar, wind, diesel, and gas technologies in an off-the-grid network.

This environment also serves as the perfect platform to test energy storage, renewable energy production - onshore, offshore, and end-use technologies to industrial, commercial and residential loads. Energy produced from these renewable sources powers the landfill operations on Semakau.

The initial phase of the REIDS project has been completed with the first microgrid system up and running. The remaining two phases will reach completion in the upcoming months. Roch Drozdowski-Strehl, REIDS Deputy Director at NTU, provided more detail about the next stages: "Once all microgrids are online, REIDS will further study the interoperability of different generations of energy management systems.

"Of particular interest to NTU is the concept of 'mesogrids' where multiple microgrids are able to interface with each other to achieve increased overall performance. By setting up a small-scale flexible desalination facility on Semakau Landfill, NTU is also looking into opportunities and technical solutions to address simultaneously poor access to water and energy."