Everyone needs electricity. Be it to cook, to take a shower or even to charge your phone. The Asian Development Bank predicts that 48 nations of the Asia Pacific region will collectively increase their energy demand by 67% between 2010 and 2035, accounting for more than half the planet's consumption. With the rapid increase of demand power, generators are looking for ways to improve efficiency and flexibility while reducing costs and environmental impact. Now, this is where GE can help.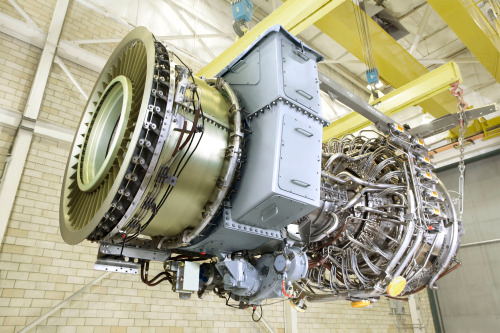 POWER-GEN Asia Conference, GE introduced its new LM6000-PF+ aeroderivative gas turbines for Gulf Energy Development (GED). The LM6000-PF+ has the highest efficiency yet with 56 percent, and can go from zero to full power in less than 10 minutes.

According to Ramesh Singaram, president of Power Generation, Asia Pacific, GE Power & Water, he believes that with GE's technology, it has the opportunity to add power to the grid as quickly as possible, safeguard the environment and still realize critical life cycle cost savings.

To read the press release further and find out what GE has to offer, click here.

#Quickfacts

•   GE's current Asia Pacific gas turbine fleet consists of more than 1,000 units across 15 countries, comprising the largest gas turbine portfolio in the region.

•   GE units can deliver from 16 megawatts (MW) of power up to 510 MW, the equivalent power that would be needed to supply more than 1 million homes in countries such as Japan and Korea.
tags