The fever and frenzy gripping the bitcoin market may ultimately curtail the digital currency's appeal. But the smart money is already betting on blockchain, the technology that allowed bitcoin to take off in the first place.
Blockchain is the global digital ledger, or "trust protocol," that keeps a chronological record of all transactions. Any asset, whether it's bitcoin or bananas, can have its own blockchain that records information about transactions that have taken place. "At its most basic, it is an open source code: anyone can download it for free, run it, and use it to develop new tools for managing transactions online," write Don and Alex Tapscott in their book "Blockchain Revolution." "As such, it holds the potential for unleashing countless new applications and as yet unrealized capabilities that have the potential to transform many things."

The market for renewables could be one of them. Engineers at GE Global Research are looking for ways to use blockchain to connect consumers and producers of electricity with batteries supplied by wind and solar farms. "Through blockchain, we think there's an opportunity to create a marketplace where we can connect these participants," says John Carbone, a principal engineer at GE Global Research. "We try to pull them all together in a way that increases the reliability and access to renewable electricity."

Renewable energy has many benefits. The raw materials that fuel it are free, and the power they produce is much cleaner than electricity from conventional gas- and coal-fired plants. The downside is that wind doesn't always blow and the sun doesn't always shine. The system the GE team is developing would allow homeowners and businesses who want to maximize their use of renewable energy to order it up, reliably, from batteries supplied by wind or solar farms.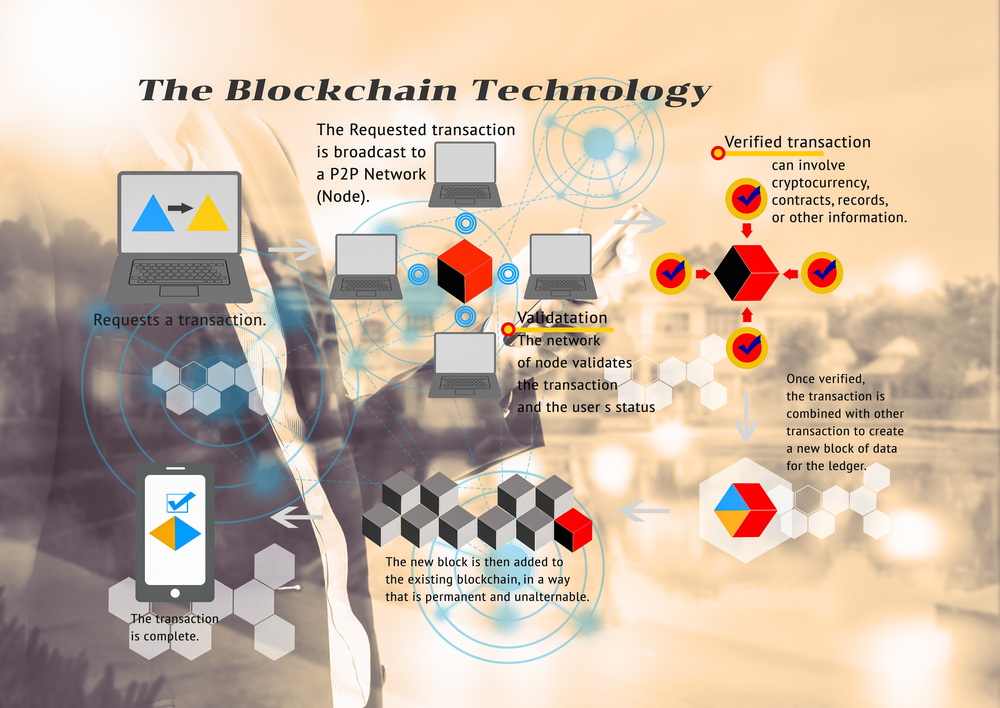 Batteries and other hybrid storage solutions already are starting to pop up around the world. GE's "renewable energy blockchain" allows the team to track the amount of power stored and released from the battery, just like coins in your bitcoin or Ethereum wallet, monitor the demand on the grid, and use smart contracts to buy and sell electricity. "You could buy kilowatts of energy immediately using a digital currency and a smart contract that make sure that you don't overwork the battery or consume more power than you need," said Ben Beckmann, the lead scientist in GE Global Research's complex systems engineering lab.

Using blockchain, the team was able to create smart contracts that allow operators to write simple rules managing, say, how much money they want to spend on electricity, how many kilowatts they want to buy, and at what price. "It's like a bank account that's controlled by software," Beckmann says. "You can automate all the deposits and withdrawals from the account, whether it be money, energy, or something else."

A very simple way to think about it is the gas tank in your car, Beckmann says. "You get in your car every day and drive to work and back," he says. "The engine transacts with the gas tank and draws energy from it, but you are only concerned with putting gas into the tank once a week. The tank is your car's energy account that buffers your interactions with your car and makes the process smooth."

The automated system executes the transaction according to the smart contract, which lives on the network and prescribes the price for electricity the consumer is willing to pay. The system checks this limit against the amount of power currently available in the battery, the demand for it and the amount of money in the consumer's account. "If one of the conditions isn't met, the system is going to alert me: 'Hey, do you still want to proceed, or do you want me to do something else?' " Beckmann says.

Rather than requiring people to interact with other people, which can be slow and complicated, the system connects home devices into a smart network "that is more efficient at distributing electricity to those who need and benefiting everyone," Carbone says. "Imagine if your thermostat knew your temperature preferences. It would buy electricity for you at the best available price. Now imagine if it could communicate with all of the appliances in your household as well as pull in outside data to coordinate the most efficient use of electricity. Perhaps it's going to be hot today with air conditioning causing prices to spike, so the system could suggest to the dryer to run at a later schedule. This digital ecosystem could coordinate all of that."


tags