A decade ago, some parts of Iraq averaged just a few hours of electricity per day. While electricity conditions have dramatically improved for most Iraqis, when the searing summer heat arrives and the thermometer climbs above 110 degrees for days in a row, power plant operators and people across the country feel the strain.
But relief is on the way. The Iraqi government, Mass Energy Group Holding (MGH) and GE Power announced this week they would add as much as 1.5 gigawatts (GW) of generation capacity to the Besmaya power plant near Baghdad. Besmaya, already Iraq's largest power station, will receive four 9F gas turbines from GE Power to bring its capacity to 4.5 GW, enough electricity to supply up to 4.5 million Iraqi households. MGH will supply electricity from the new extension of the plant to the Iraqi Ministry of Electricity under a 20-year power purchase agreement (PPA).

"As the first independent power project in central Iraq, Besmaya set benchmarks in public-private sector partnerships and contributions to Iraq's electricity network," said Iraqi Minister of Electricity H.E. Dr. Luay al-Khatteeb. "It has not only shown that Iraq can be an attractive destination for private sector investments in the energy sector but more importantly, it has played a critical role in helping the government to increase supplies of reliable, efficient and affordable power to meet the needs of our citizens. We look forward to continuing our collaboration with MGH and GE through the further expansion of Besmaya power plant."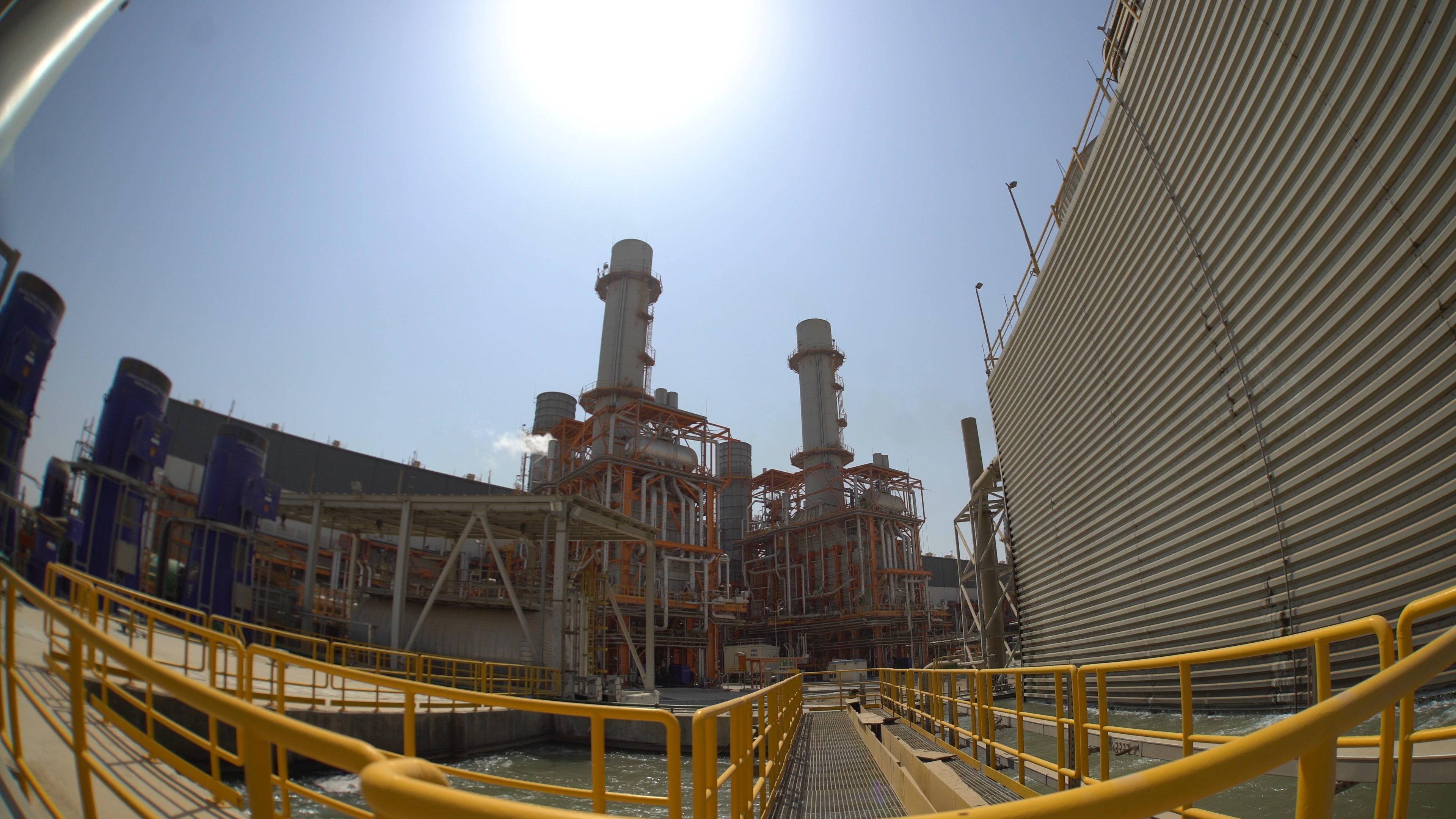 Mosul.

GE installed its first gas turbine in Iraq in 1965. Fifty-five years later, GE technology can generate up to 55% of the country's electricity.

"From being among the first to help rebuild power infrastructure in conflict-affected areas such as Diyala and Mosul to providing equipment and services for Iraq's first independent power plant, we have not just promised but continuously delivered on our commitment to help power progress for the people of Iraq," said Joseph Anis, president and CEO of GE's Gas Power Systems and Power Services businesses in the Middle East, North Africa and South Asia.
Categories
tags