Tequila, Mexico, may be famous for the spirit its distilleries pump out each day, but a lack of locally produced power is impairing the town's economy.
Only 11 percent of the energy used to power factories throughout the state of Jalisco is generated nearby. The rest comes from power plants in other parts of the country, which is costly and inefficient. But when a proposed new natural-gas-fired power plant near Guadalajara, Jalisco's capital city, comes online in 2020, Tequila will catch a cheaper buzz.

The Guadalajara plant is part of an ambitious modernization plan for a country whose energy needs will grow 85 percent by 2040. The plan, called "Reforma Energética," stems from a series of reforms designed to open the country's energy sector to competition, innovation and investment, which the Mexican government enacted four years ago.

The deregulation ends nearly a century of government control over oil and gas by Petróleos Mexicano, and over power generation by the Comisión Federal de Electricidad. The country will use the program to stimulate the economy by increasing the amount of available power. Fast gas turbines also will allow utilities to bundle onto the grid more renewable electricity generated by intermittent sources like wind and solar, and reduce carbon emissions.

The turbines will be manufactured in Greenville, while workers in Maine and New York will make the steam turbine and generator technology. In total, the project supports approximately 3,500 GE jobs in the U.S. and more than 10,000 U.S. jobs, including suppliers.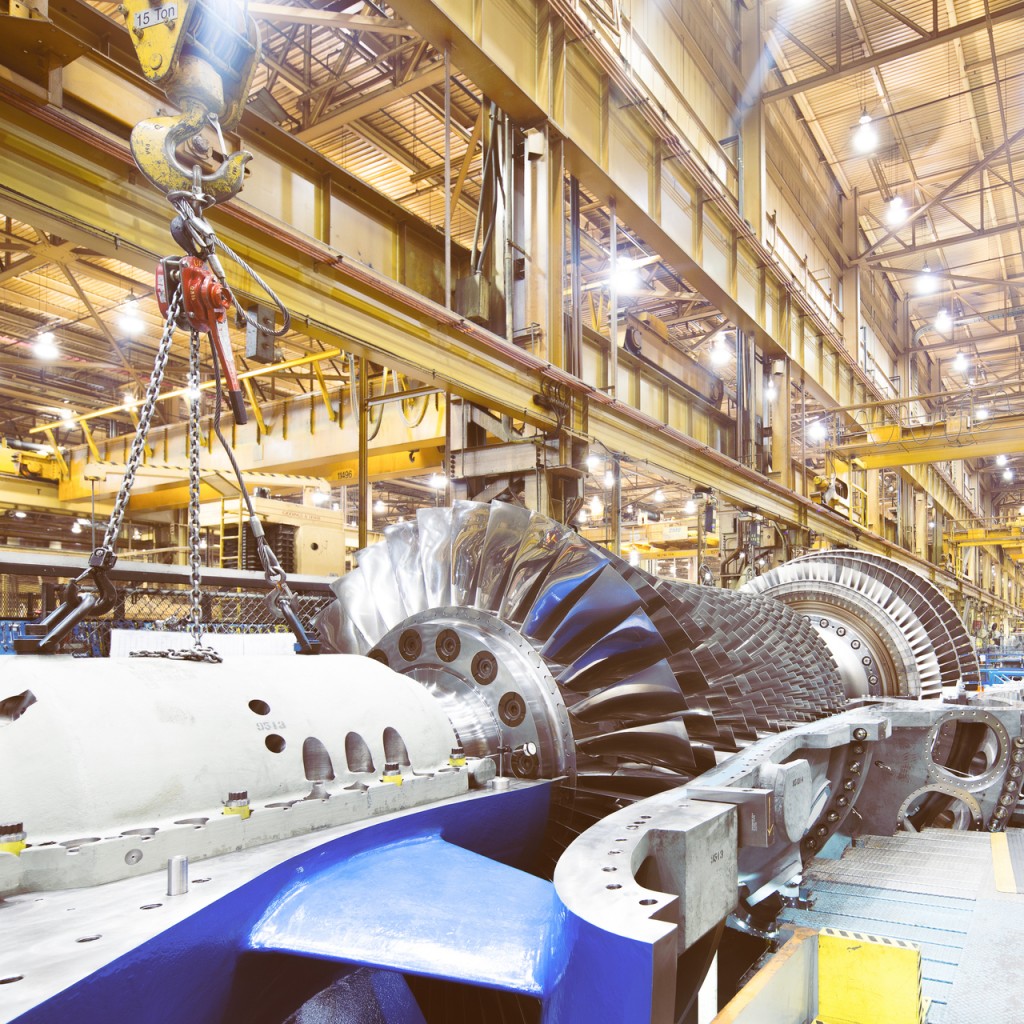 GE Store.)

Like the latest jet engines, the turbines use a special lightweight ceramic composite that can withstand temperatures of up to 2,600 degrees Fahrenheit and remain stable at 3,600 revolutions per minute. The combination of heat and speed builds up the pressure ratio inside the compressor, which is a strong indicator of the turbine's efficiency. "Mexico is changing from a closed electricity market to a totally open market in about two years," says Marco Vera, general manager of GE's Gas Power Systems in Mexico. "It's an amazing transformation."

The Tierra Mojada power plant will have two HA-class turbines as well as GE's steam engines, generators and heat-recovery steam generators. It will come with a multiyear services deal to maintain the equipment utilizing GE's Digital Power Plant software. This technology analyzes data from thousands of sensors to determine a plant's health. That helps operators perform maintenance as needed rather than on a fixed, calendar basis, shortening the amount of downtime. The software will run on Predix, GE's software platform for the Industrial Internet. "There are tremendous growth opportunities in the power sector [in Mexico], which will lead to greater private investment and more and cheaper power for consumers," says Vladimiro de la Mora, president and CEO of GE Mexico.

The two new plants — using a total of four HA turbines — will bring GE's total sales in Mexico to more than $500 million in the second quarter, making the country one of the largest markets for GE Power.

For GE investors, that's a buzz that doesn't need lime and salt to taste good.
Categories
tags