3D printing has come a long way over the past 20 years. Engineers and designers already print jewelry, airplane parts, bone implants, and even toothbrushes directly from a computer file, layer by layer, using a laser or an electron beam. But the process can take hours or days. No wonder companies active in the space are looking for ways to step on the gas.
"One of the limitations of the technology today is that we can only print so fast," says Bob Filkins, a senior principal engineer in Additive Technologies at GE Global Research. Filkins and his team are betting on lasers.

First some background: Right now, 3D printers for metals typically form parts using a 400-watt laser beam to weld together fine layers of powder no thicker than the width of a human hair, or 100-150 microns. "If we just arbitrarily took larger lasers and shot them at the powder bed, it would blow up," says Filkins.

That's exactly the point of Filkins' research. He would like to bring more power to the process and find a way to use lasers 10 times more intense than those currently in use. It would allow him to cover more ground and print faster without compromising the design.

Why? Filkins says that 3D printing is a little like painting a room. A painter with a tiny paintbrush can do a very precise job, but it will take her a long time. Swapping the paintbrush for a paint roller would allow her to cover much more ground faster.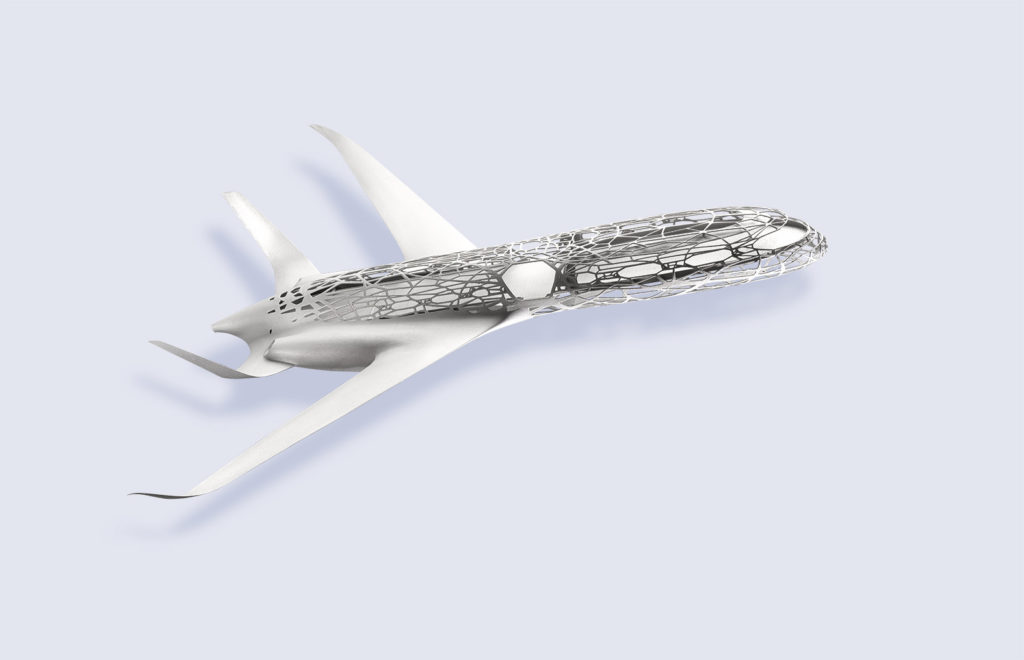 Building on this analogy, Filkins and his team are developing laser paint rollers for the 3D-printing world. In this case, that doesn't mean a huge broad brush as opposed to a tiny one. The shape of the beam hitting the bed of powdered metal could have a complex pattern and look like a cloverleaf, a donut or a ring.

He says that expanding its footprint even by a small amount would allow 3D printers to work with more powerful lasers. The extra watts would go mostly to the broader laser footprint, which in turn would cover more ground faster. "Just consider that GE Aviation will be printing well over 200,000 fuel nozzles to meet their CFM LEAP engine orders," Filkins says. "If we could print these parts 10 times faster, we would save 40 million build-hours."

Faster printing also will be key in large 3D-printing machines like Project ATLAS, which GE Additive unveiled in November. The new machine will be able to print parts 1 meter long along each of the three axes. "As the industry looks to scale in size of machines and parts being made, higher speeds are essential to keep build times feasible," Filkins says.

Filkins and his team, which includes National Inventors Hall of Fame member Marshall Jones, expect to have a working prototype next year.

"In 60 years, laser technology itself has transformed so many industries and applications from surgery in the operating room to the internet itself," Filkins says. "Now we have an opportunity to transform manufacturing as we know it, which is very exciting."
Categories
tags