On the fifth floor of Xavier University's Conaton Learning Commons just outside Cincinnati, Ohio, there's a place where everyone has one thing in common: they served.
That place is the Xavier University Student Veterans Center. From career counseling, to financial aid, to academic advising, the Student Veterans Center is the heart of student veteran life for Xavier's more than 300 current veteran and military-connected students. Perhaps its most important resource, though, is community.
For U.S. Army veteran, Xavier alumnus and current GE Aviation accounting operations analyst Jerry Roettgers, the Student Veterans Center was essential to his college success. "When you're a nontraditional college student, it can be tough to relate to the typical 18-year-old college student," says Roettgers. "That's why the Student Veterans Center was so impactful for me. It was a place where I found people with that common experience of military service, which really helped me develop a strong network and community at Xavier."
The Student Veterans Center wasn't always that way. The Center formerly was just a house off the university's campus in suburban Cincinnati, where GE Aviation has its headquarters. It lacked both the convenience and financial resources of on-campus resource centers, and as a result, couldn't impact as many student veterans.
That changed in 2015 when GE Aviation made a $100,000 donation, allowing the Student Veterans Center to move, renovating a vacant portion of the Conaton Learning Commons. Outfitted with updated technology, comfortable study and lounge spaces, and a large conference room overlooking campus, the Center soon became the go-to spot for student veterans on campus.
Seeing the impact of that initial donation, GE Aviation has continued giving. Since 2016, the company has contributed $2 million, with two more $500,000 donations on the way in 2020 and 2021. A team of GE Aviation employees, including Roettgers, attend regular meetings at the Student Veterans Center to help allocate the money to best serve student veterans' needs. "To go from a beneficiary of the Center as a student, to now paying it forward and benefitting others as a Xavier alumni and GE employee, it's a really rewarding feeling," Roettgers said.
That's really the essence of the Student Veterans Center: paying it forward. Wayman Brown, a U.S. Air Force veteran and GE Global Operations sourcing specialist, knows that first hand. Brown, who holds both a bachelor's degree and MBA from Xavier, was able to find his current position with GE after meeting a veteran working at GE in class. "Had it not been for my experience with Xavier and the Student Veterans Center, I can say, without a doubt, I wouldn't be where I am today," Brown said. "I'm just really grateful for that experience, and whenever they ask for anything in return, they know I've got them."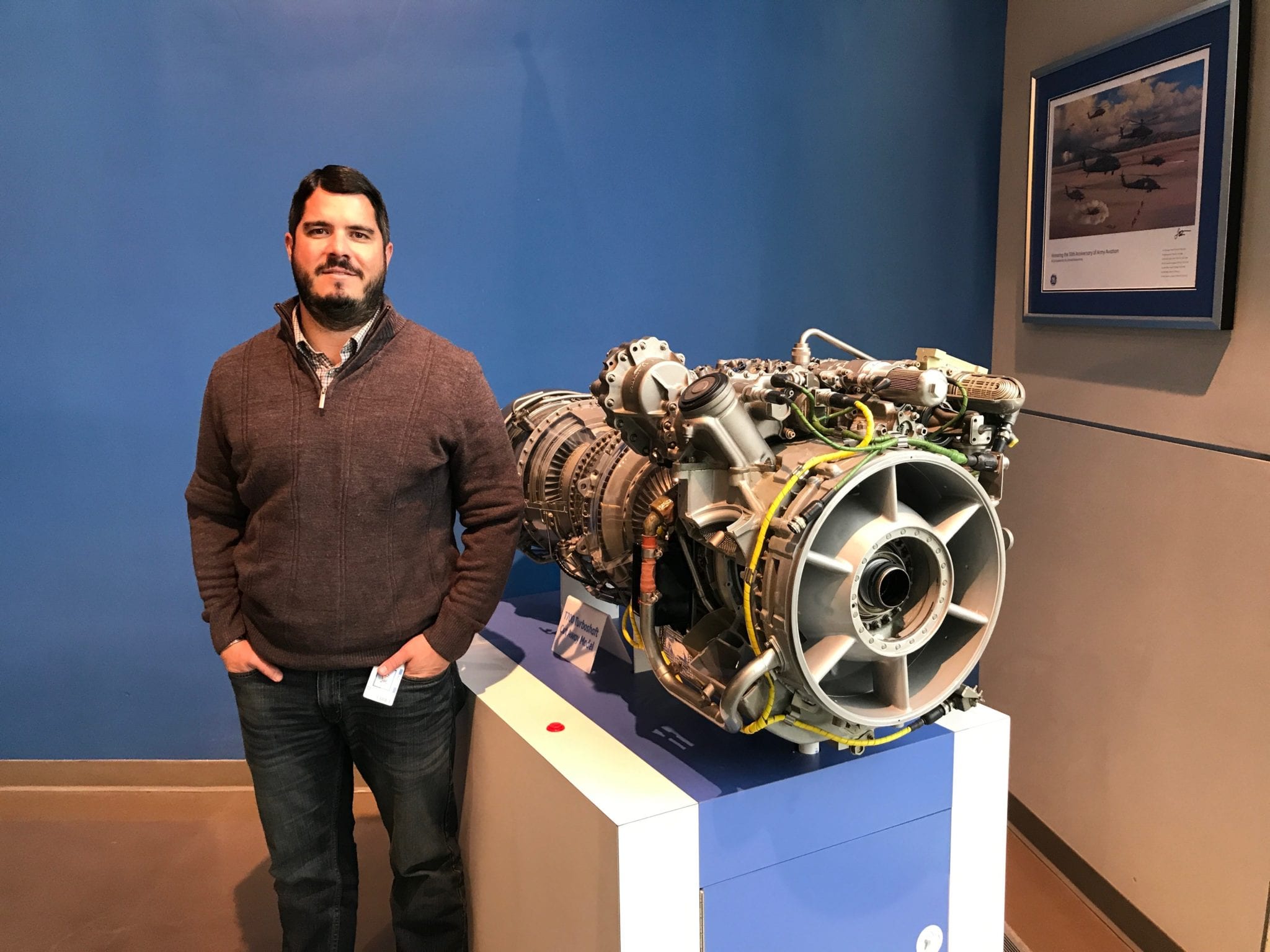 Seeing the power of his networks—as a Xavier alumnus, military veteran, and GE employee—Brown helped push for an alumni mentoring program through the Student Veterans Center. Along with Roettgers, Brown also serves on the GE Aviation team providing strategic guidance to the Center. "Somebody helped me get where I am today, and now I'm here to help someone else," he said.


Handling the day-to-day operations of the Student Veterans Center are four veterans working as full-time employees. The team is instrumental in cultivating the same community Roettgers and Brown both found, as well as planning for the future of the Center. "Veterans connect better with veterans than anyone else," said Jason Nahrgang, the assistant director of career and external relations. "We've got a great team here that understands our student veterans and helps them from day one all the way through graduation. Even after students graduate, we're still here to help put them on a path to success."




It shows, too. Nahrgang says GE's partnership with the Student Veterans Center benefits other local companies and organizations as well. Last year's graduating class of student veterans saw 54 graduates find jobs with 52 different companies, most of them in and around the Queen City. "Our goal is to become the number one school in the nation for student veterans," said Paul Fellinger, the Student Veterans Center's newly-appointed director. "We're not waiting around. We're moving out quickly to make it a reality."




What has set the Student Veterans Center apart thus far, Fellinger and Nahrgang agreed, is the 1:60 staff-to-student ratio. "You see the immediate impact of GE Aviation's donations and support right there. There are Student Veterans Centers on college campuses around the country, but there's only one staff member for every 300 or 400 students," Fellinger said. "We're able to provide personalized, world-class support and this partnership with GE Aviation enables that."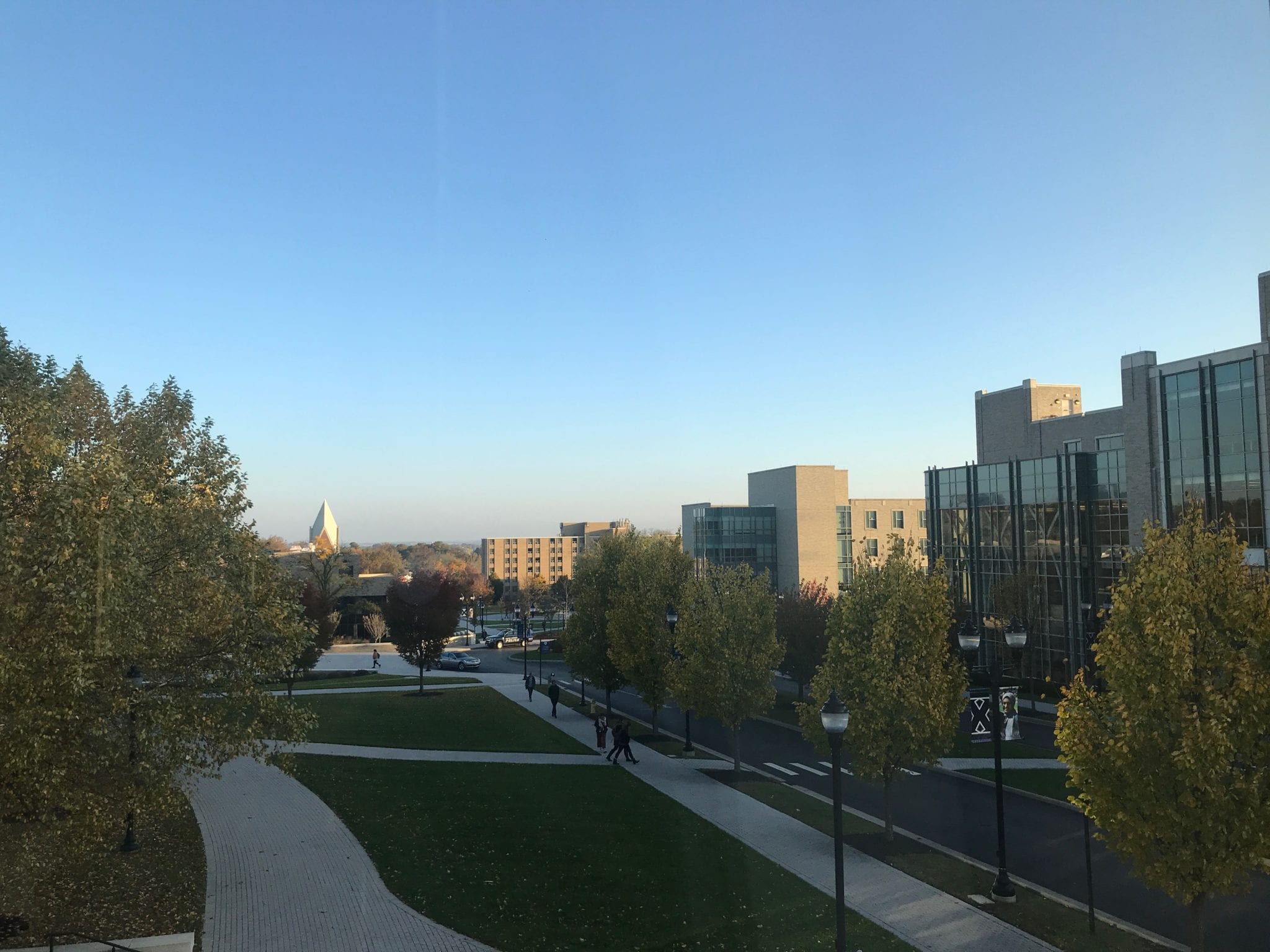 As for the future? The Student Veterans Center is aiming high. Beyond its goal of becoming the number one college in the country for student veterans, the Center wants to increase veteran and military-connected students from its current 304 to 500 in the next five years. "GE Aviation started it, and now we're looking for others to join in their support. We're just getting started," Nahrgang said.


The success of the GE Aviation-Xavier Student Veterans Center partnership comes against the backdrop of GE Aviation's veterans' initiatives and history of groundbreaking technology in support of U.S. armed forces. Earlier this year, GE Aviation and local partners in Cincinnati, Ohio, completed the 12th annual Troop Care Package Drive, packaging more than 21,000 pounds of donations into 3,500 individual care packages for U.S. troops around the world. It was the largest in the Troop Care Package Drive's history.




GE also offers veterans long-term career growth opportunities through the Junior Officer Leadership Program, a two-year rotational program that provides diverse experiences and training over three, eight-month rotations. The well-established GE Veterans Network is another avenue through which veterans find community at GE. This group gives employed veterans a strong GE network, as well as community service and social opportunities.




Beyond its people, GE Aviation's Military Systems business currently powers thousands of U.S. military aircraft and watercraft around the world, and has produced some of the most iconic military powerplants in history.




And the future is equally as exciting—the company has recently firmed up its commitment to the future of military technology by transitioning roughly 1,000 commercial engineers to military engineering by 2020, all in support of upcoming programs like the T901 helicopter engine and XA100 adaptive cycle engine.




To learn more about the Xavier Student Veterans Center from an admissions representative, click here. To explore career opportunities for veterans at GE Aviation, click here. A version of this story originally appeared on the GE Aviation blog.
Categories
tags