On an outlook call with analysts and investors today, GE Chairman and CEO H. Lawrence Culp Jr. laid out plans to solidify the company's finances, further strengthen its businesses, and deliver long-term profitable growth. "We entered this year with momentum, having diligently addressed our most pressing issues and reset our foundation in 2019," Culp told the group. "While there's more work ahead, I am confident in our ability to execute, given the strengths of GE's team, technology, and global reach and capabilities."
The 2020 outlook projects GE industrial organic revenues* to grow by low single digits and adjusted industrial profit margin* to expand organically by up to 75 basis points. The company expects adjusted earnings per share* of $0.50 to $0.60 and industrial free cash flow* of $2 billion to $4 billion at year's end.

GE also continues to target an industrial net-debt*-to-EBITDA* ratio of less than 2.5, as well as a debt-to-equity ratio under 4 for GE Capital. These goals will help GE further reduce leverage and strengthen its balance sheet. "We're operating from a position of strength," Culp said. "Our mission-critical, global industrial businesses have a combined $405 billion backlog, and our leading technology and service capabilities put us in daily proximity with our customers with deep, strategic relationships."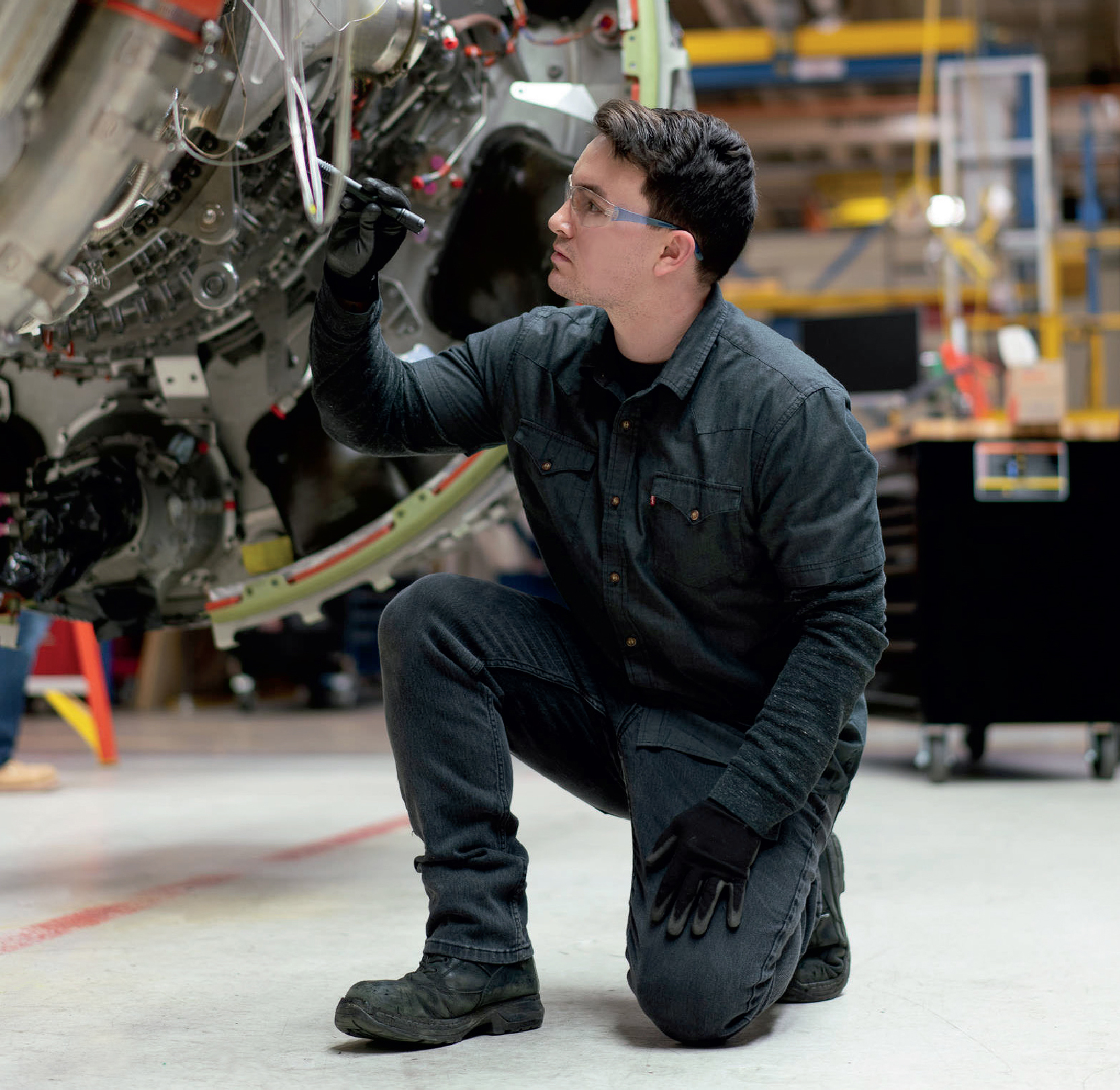 GE's senior vice president and chief financial officer.

You can find further details, including expected segment performance, on the investor relations website.



Caution Concerning Forward Looking Statements:

This document contains forward-looking statements – that is, statements related to future events that by their nature address matters that are, to different degrees, uncertain.  For details on the uncertainties that may cause our actual future results to be materially different than those expressed in our forward-looking statements, see https://www.ge.com/investor-relations/important-forward-looking-statement-informationas well as our annual reports on Form 10-K and quarterly reports on Form 10-Q.  We do not undertake to update our forward-looking statements.  This document also includes certain forward-looking projected financial information that is based on current estimates and forecasts. Actual results could differ materially.

*Non-GAAP Financial Measures

 In this document, we use information derived from consolidated financial data but not presented in our financial statements prepared in accordance with U.S. generally accepted accounting principles (GAAP). Certain of these data are considered "non-GAAP financial measures" under the U.S. Securities and Exchange Commission rules. These non-GAAP financial measures supplement our GAAP disclosures and should not be considered an alternative to the GAAP measure. The reasons we use these non-GAAP financial measures and the reconciliations to their most directly comparable GAAP financial measures are included in the 2020 GE Investor Outlook materials posted to the Events and Reports page on GE's website at: www.ge.com/investor.
Categories