Ever since he was a young bicycle racer in Greece in the 1980s, Dimitris Katsanis has been tinkering with ways to make bikes go faster. Now a celebrated bike designer, Katsanis became an icon in Britain when the bikes he created for its Olympic track cycling team helped win a slew of medals in Beijing in 2008 and London in 2012. The world's top cyclists have now used Katsanis' cutting-edge designs to win nearly 100 Tour de France, Olympic and World Championship races. To make his newest cycling gear, though, Katsanis needs no cutting edge at all.
In pursuit of his dream of building the lightest, fastest bike, Katsanis turned to GE Additive's 3D printers. He now appears to be near one. "The cycling world is obsessed with weight," Katsanis says. "It is always a main target for any decent new development."
GE Additive Arcam printers employ electron beams to fuse together millions of grains of finely powdered metals like titanium, one hair-thin layer after another, to form durable, resilient components for medical devices or jet engines — and now bicycles. The combination of 3D printing and titanium — a metal that's lighter than steel, stronger than aluminum and popular with racing-bike designers — could have big implications for the sport. GE Additive also makes the powdered metals for printing.
But there have long been barriers to using more titanium in cycling. The material is about three times the cost of aluminum or carbon fiber, and welding it requires special procedures. Enter Katsanis and the Arcam printer he purchased in 2015. His early efforts resulted in a revolutionary set of handlebars, the kind of wildly expensive bespoke gear that could only appeal to a few dozen of the world's most elite racing clientele.
But Katsanis wants the technology to make bigger inroads into the cycling industry. That's why he's now printing lightweight titanium versions of a myriad of smaller parts, like pedals and saddle clamps, that could prove appealing to tens of thousands of cycling enthusiasts around the world.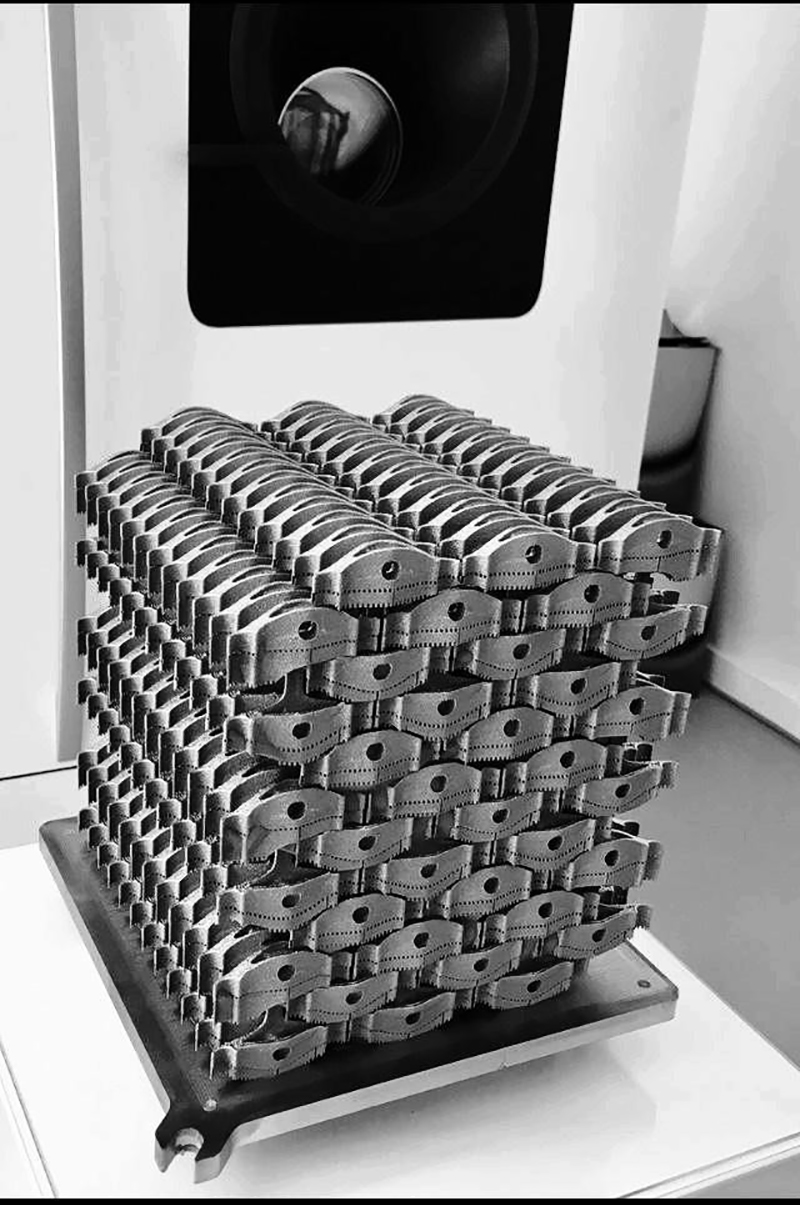 Katsanis has also figured out how to take advantage of 3D printing to make titanium components even lighter than they appear. By giving them hollow, honeycomb-like interiors, Katsanis has been able to make the parts at least 15% lighter than anything comparable, yet still strong and rigid enough to withstand a bike race. "He's passionate," says Tom Ibbotson, an engineer with GE Additive who has worked with Katsanis since he purchased his Arcam.
Ibbotson says Katsanis was quick to see the potential of 3D printing and has fully embraced "the freedom of design that we can have — to move beyond traditional concepts and traditional ideas. He's really going for it."
Katsanis first fell in love with 3D printing a decade ago, when he and his colleagues were developing a new bike for the Brits to use at the 2012 London Olympics. Eager to create ideas in real time, Katsanis and his team used simple desktop 3D printers to churn out plastic prototypes of various components on the bicycle in a couple of days, rather than the several weeks it would take with conventional manufacturing. If the plastic prototypes met rider approval, though, the design team still needed a machinist to produce a metal part. Katsanis yearned for a 3D printer that would let him skip ahead to the final product: "I thought: 3D printing in metal is the future of engineering."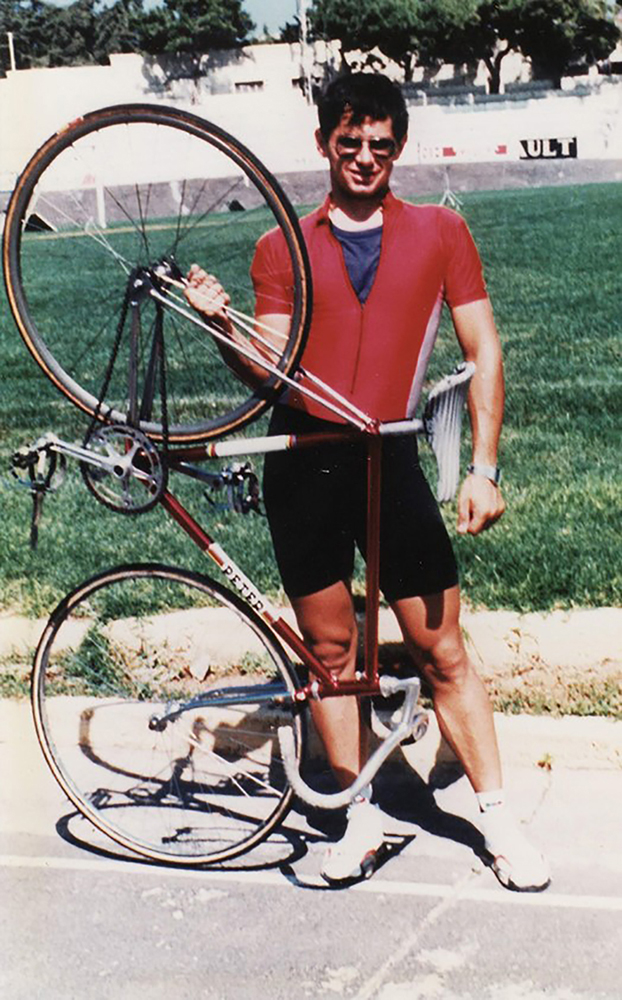 Acquiring his Arcam, Katsanis set out to 3D-print a part that was absolutely central to the riding experience: handlebars. In 2015, when British cycling phenom Bradley Wiggins used one of the first sets Katsanis printed, he set the record for farthest distance traveled in an hour — a feat that rival coaches attributed to the new gear.
Yet it's Katsanis' tiny saddle clamps — the part that locks the seat to the seating tube — that may turn out to be the bigger game changer. He's been printing them in collaboration with a leading European bikemaker. The 3D-printed clamps weigh about one-third less than the aluminum model. That was achieved by placing the material where it is necessary and removing it from where it was not or "topology optimization."
As 3D-printing technology continues to mature, Katsanis sees potential everywhere. Faster printer speeds could mean lower costs, making parts like these more affordable for weekend riders. And bigger printers will allow designers to pursue more ambitious projects. Including, Katsanis says, his dream: "Making the entire bike in 3D-printed titanium — this can be really mega."
Categories
tags