Even as COVID-19 closed borders and offices this year, Pawel Kazior continued to crisscross Poland, traveling weekly from his home in Gdansk, a port on the Baltic Sea, to train people to use GE Healthcare's computed tomography (CT) medical imaging equipment. As a CT education specialist and a former doctor, Kazior knew the machines could help clinicians quickly visualize conditions associated with serious illnesses like COVID-19. But he didn't expect that one of his hospital visits would lead him into a race to save a patient's life.
Kazior set his sights on becoming a physician early. He was only 17 when he passed an exam to pursue medical studies. The idea of helping rid people of sickness and pain had always appealed to him and he liked knowing there were many different specialties to choose from.
But after years of working as a radiologist, Kazior got burned out. In 2003, he spotted a newspaper ad seeking specialists to train others to operate CT equipment, which uses a rotating X-ray device to take images while the patient lies prone inside a large, doughnut-like ring. He saw it as a chance to travel and improve his language skills: He speaks Polish, English, German and Russian. Soon, Kazior was hopscotching around Eastern Europe; for a time he even covered all of Russia — a country that spans 11 time zones. He became a GE employee in 2011, when GE Healthcare acquired the company he worked for.
This year, as COVID-19 spread rapidly around the world, Kazior's training sessions took on more urgency. Early in the pandemic, doctors quickly realized that waiting 24 hours or more for a patient's diagnostic test results could make the difference between life and death. In some cases, it was much quicker to use a CT scan to check for the telltale white spots in patients' lungs that were a common sign of the disease. GE Healthcare engineers even rolled out a new innovation they dubbed "CT-in-a-box," a modular CT scanner that is easy to install, helps expand hospital capacity and could help reduce virus exposure to other patients and staff.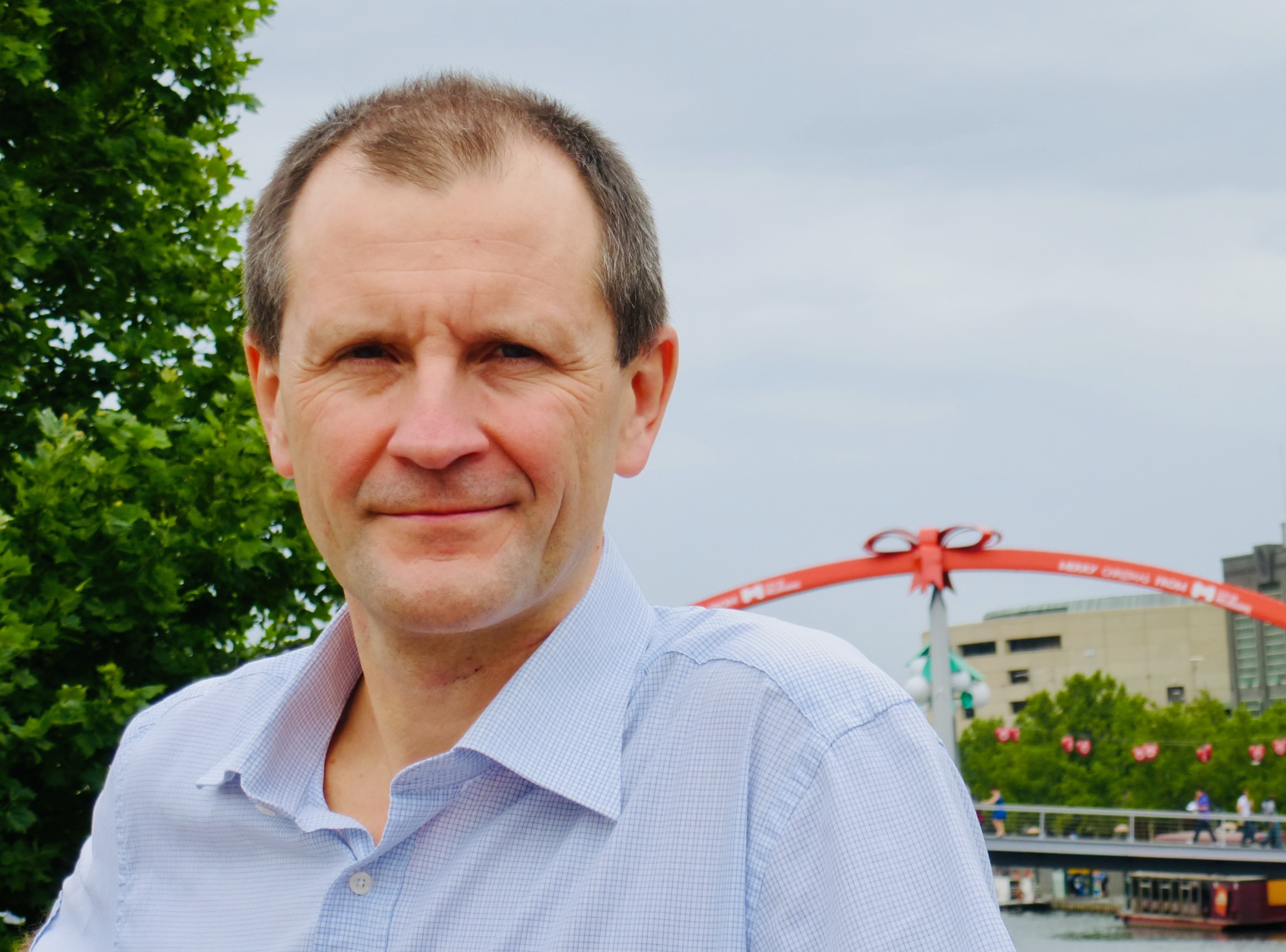 Kazior was visiting a hospital about 100 miles east of Warsaw this fall to train a new technologist on one such machine when his expertise as both a CT instructor and a doctor was called into action.
As he was completing the technologist's training — it was their first day on the job — a doctor and nurse brought in a COVID-19 patient to use the new scanner. The doctor suspected the patient had a pulmonary embolism, a blood clot clogging an artery in the lungs. The patient was in a wheelchair and breathing through an oxygen mask. Everyone was wearing full PPE: mask, face shield, hair cap, gloves and overalls.
As they were wheeling the patient into the scanning room, he suddenly went into cardiac arrest. Kazior's medical experience immediately switched on. "It's a situation where you don't think too much," Kazior says. "Sometimes such things happen, and you have to be prepared. You don't panic and you do your job."
Kazior, the doctor and another staff member immediately started CPR. One massaged the patient's heart, another held the oxygen mask to the patient's face and the third pumped an Ambu bag, a handheld resuscitator that delivers oxygen. The room, Kazior says, was surprisingly silent.
Within a few minutes, an anesthesiologist arrived and intubated the patient, inserting a tube into his trachea so he could start breathing again. For the moment, the crisis was over. But when the patient entered the CT scanner, Kazior saw that his lungs were almost completely white — a sign of severe disease.
After he returned home, Kazior had to isolate from his family for a week, the duration set by Poland's government. Then he went to get tested. When his COVID-19 test came back negative, he was able to return to work.
Two weeks after the training session, Kazior called the hospital to check on the patient. The man was still alive, though in critical condition. Thinking back on the gravity of the experience that day, he slips back into the mode of a medical professional, where emotion takes a back seat to steady focus.
"I cannot remember any philosophical thoughts about it," he says. "It's like you are in a shop and your neighbor falls down and is dying. You stop thinking and try to do something to rescue him."
Categories