GE completed its acquisition of Alstom's power and grid business today. The transaction, GE's largest industrial deal ever, unites two storied businesses with roots stretching to the very dawn of the power industry more than a century ago and to its pioneering founders Thomas Edison and Elihu Thomson.
GE has been transforming itself into the world's largest digital industrial company. With Alstom's power and grid global footprint, GE will be able to apply big data analytics to an even larger installed base to reduce unplanned downtime and improve performance of turbines, power plants, wind farms, and the grid.

"The completion of the Alstom power and grid acquisition is another significant step in GE's transformation," said Jeff Immelt, chairman and CEO, GE. "The complementary technology, global capability, installed base, and talent of Alstom power and water will further our core industrial growth. We are open for business and ready to deliver one of the most comprehensive technology offerings in the energy sector for our customers."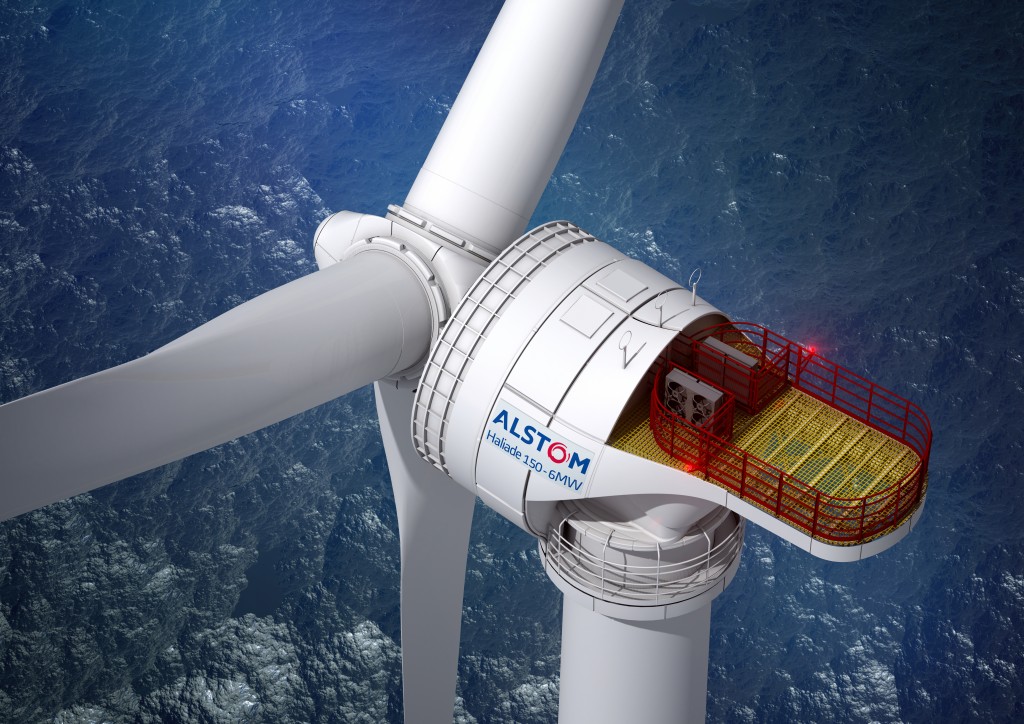 The Haliade turbine developed by Alstom has a rotor diameter of 150 meters - one and a half times the length of a football field. Image credit: GE Power & Water

Some 1.3 billion people don't have access to reliable electricity today. The International Energy Agency's 2014 World Energy Outlook estimates the world needs to add some 7,200 gigawatts (GW) of power generating capacity by 2040 to meet new demand and replace old plants. Two thirds of that growth will be in non-OECD countries, including places like China when Alstom had a big presence.

The acquisition boosts GE's installed power generation base to some 1,800 gigawatts (GW). That's more than enough to supply all of U.S.

The company will also be able to improve its power plant design and greatly expand its grid business. With Alstom, it now has the grid footprint and scale to compete globally. Alstom, for example, supplied equipment to the world's largest transmission line, the Linhão do Madeira in Brazil. The 2,380-kilometer (1,480 miles) long line runs from the Amazonian state of Rondônia to the state of São Paulo in the southeast, and includes 20,000 kilometers (12,400 miles) of cable held aloft by 5,000 steel towers.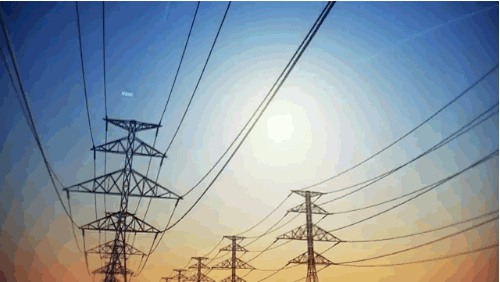 Software analytics applied to data coming from a huge installed base will help GE and customers reduce unplanned downtime and improve performance of turbines, power plants, wind farms and the grid.

The will deal will also leave GE with one of the broadest and deepest renewable energy portfolios in the industry. While GE has been a leader in onshore wind, the acquisition will allow GE to expand into offshore wind. For example, GE acquired the massive Haliade wind turbines that will power America's first offshore wind farm off the coast of Block Island, RI.

Bryan Martin, head of U.S. private equity at D.E. Shaw & Co. — which is backing the offshore wind farm — says combining Alstom's wind turbines and GE's power generation into a single company changes the wind farm competitive landscape. "GE and Alstom getting together creates the first real competitor to Siemens" for offshore wind farms in Europe, Martin says.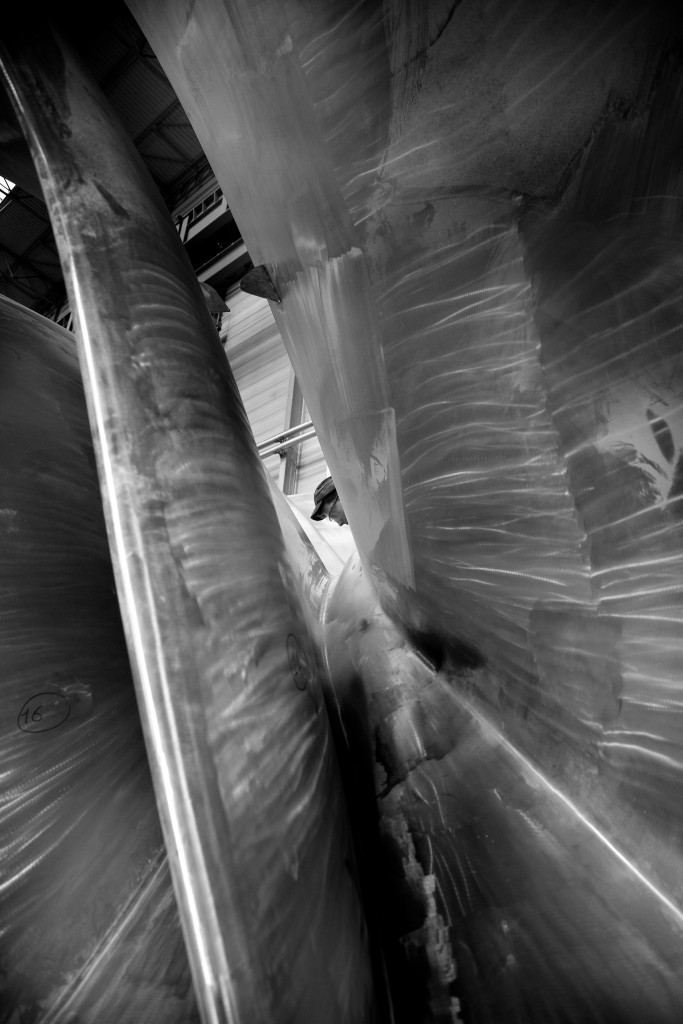 A worker is finishing a huge Francis hydroturbine. Image credit: GE Power & Water

The company also believes that the GE Store — the concept that knowledge and inventions fuel further innovation and applications across the company's varied industrial sectors as workers in different businesses share their expertise and technology — will also benefit from the combined firm. GE expects $3 billion in savings from synergies in year five of the merger.

The deal closed after receiving regulatory approval in over 20 countries and regions including the E.U., U.S., China, India, Japan and Brazil.

The ties between the two companies predate the creation of GE itself. The name Alstom (originally Alsthom) itself underscores the links between the two firms. The name is a mash-up of the Société Alsacienne de Constructions Mécaniques (giving "Als" to the name) and the Thomson-Houston Electric Company (the "thom" of the original moniker).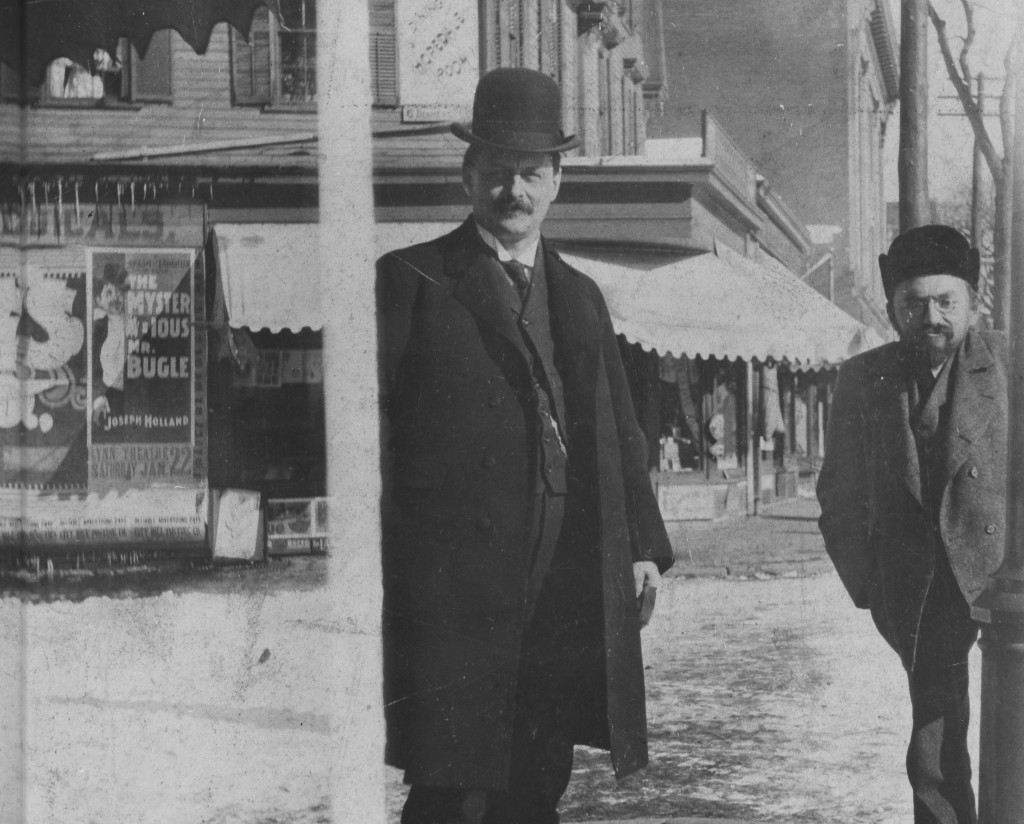 Elihu Thomson and GE engineer Charles Steinmetz, whose power grid designs helped electrify America, on a street in Boston, Mass. Image credit: Museum of Innovation and Science Schenectady

The two firms merged in 1928. Thomson-Houston was a predecessor to General Electric. In 1892, it merged with the Edison General Electric Company to form GE.

Even today, the two companies have many ties. In the French town of Belfort, Alstom Power and GE have factories that sit side by side, and even share a cafeteria.
Categories
tags