GE Aviation's Paul Corkery became a leader of an engineering revolution three years ago when he and his team started building an aircraft engine from large sections that had been 3D printed as one piece. They used additive manufacturing methods, a catchall label that includes 3D printing, to combine 855 engine components into just a dozen parts. The simpler design reduced weight, improved fuel burn by as much as 20 percent and gave the engine 10 percent more power. The company will start testing the Advanced Turboprop, as the engine's called, this fall to prepare it for its maiden flight in 2018.
The design was so successful that Corkery's boss, Brad Mottier, who runs GE Aviation's Business and General Aviation division, dispatched the engineer to spend part of the spring flying around in a succession of snazzy new HondaJets and other planes. But, this was no Christmas bonus. Both Corkery and Mottier are pilots and they wanted to test the Advanced Turboprop's second groundbreaking innovation: the pilot's ability to control a turboprop plane as if it were a jet. "We are the first in this class of engine," says Corkery, who brought a mockup of the engine the EAA AirVenture fly-in, which took place in Oshkosh, Wisconsin, in July. "No other engine can do this."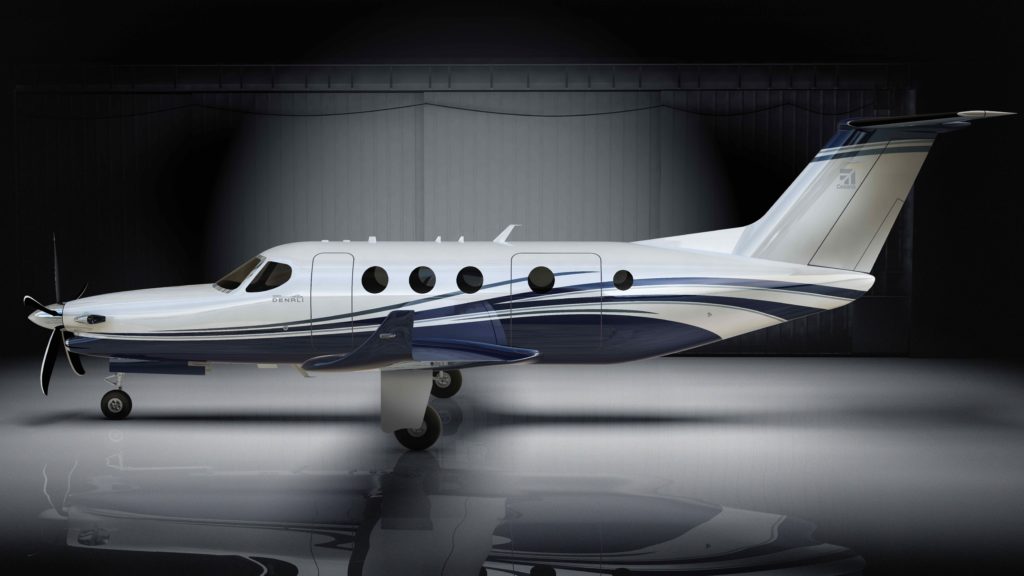 The design has several important benefits that excite plane makers like GE's launch customer, Textron Aviation, which will use the ATP for a brand-new business 10-seater called Cessna Denali. Generally, pilots fly turboprop planes using three levers: one for fuel, another for controlling the pitch of the propeller, and a third for power. The ATP uses a full authority digital engine control (FADEC), which enables the reduction from three levers to one, thereby providing a more "jet-like" experience. "This is a really big step in a positive direction for our customers," says Brad Thress, senior vice president of engineering at Textron. "I would use the phrase revolutionary simplicity" to describe flying with FADEC, he said.

Thress said that "customers today in the turboprop category are used to manually controlling all the parameters of the engine, which requires a lot of the pilot's attention, particularly during takeoff and climb. When you have an engine that employs FADEC the pilot workload is drastically reduced. It allows you to go from tweaking three knobs throughout the course of a flight to setting a single knob in the detent appropriate for the phase of flight," he said.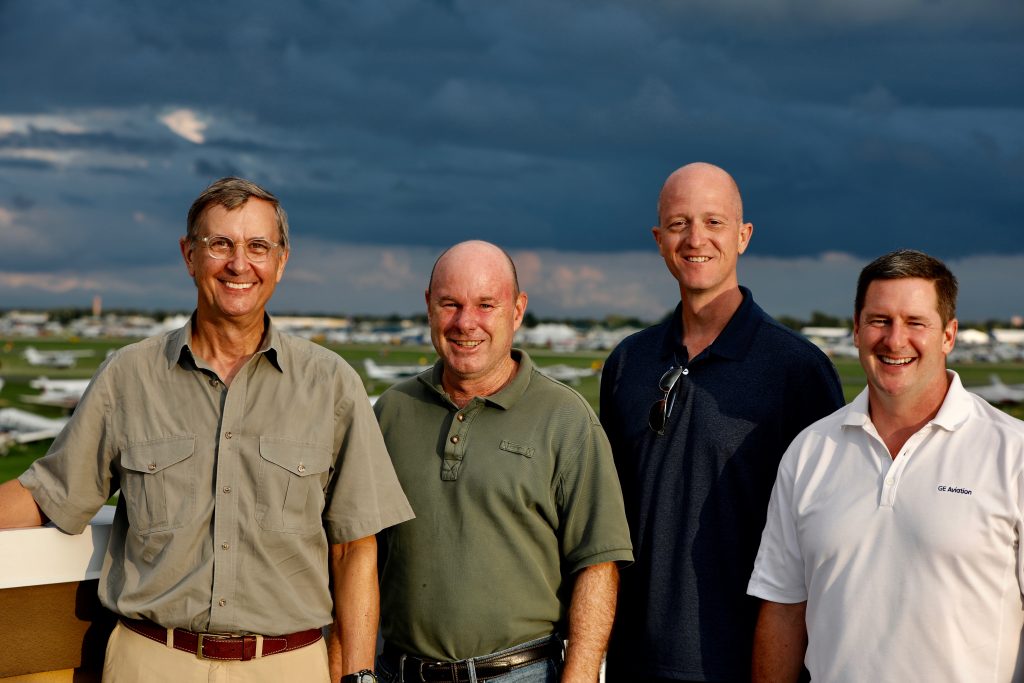 GE Aviation Czech, and Gordie Follin, executive manager for the ATP engine program. Image credit: Tomas Kellner for GE Reports.

Corkery has spent four hours flying on the Honda business jet, which uses a pair of FADEC-enabled engines, the HF120, jointly developed by GE Aviation and Honda Aero, to observe it in action. "Honda is known as best in class for pilot cockpit simplification in light jets and thus provides a great benchmark," Corkery says.

He says that FADEC-enabled airplanes make flying more enjoyable for pilots because it enables them to spend more time flying the plane and less time monitoring the gauges. "You are essentially allowing the pilot to focus on higher-level tasks," Corkery says. "The system can make flying as simple as pushing a lever and pilots love it. They have more time to fly the plane, look out of the window and take in the experience, instead of monitoring and adjusting the engine all the time."

Textron's Thress says that "turning over controls to FADEC" also allows pilots to "maximize the performance of the airplane every single time" without exceeding the engine's limitations. "By protecting the engine, it also in a way protects the owners direct operating costs and the safety and everything else the owner would like," Thress says. "It's just goodness all around.

The digital engine does more than just make flying easier. A computer and sensors inside the engine collect performance data during flight and send it to the cloud after landing to enable a "digital twin" of the machine. The digital twin, a virtual simulation of the engine's operation on each flight, further allows operators to add weather data, flight data and other factors and then analyze it to improve piloting and personalize maintenance. "Our insights tell us that airplanes need different times between overhauls depending on their operating environment," Corkery says. "For instance, an airplane flying in a desert environment versus a more benign environment would require different intervals between overhaul." Corkery says. The digital twin-enabled service offering will help lower the ownership costs.

GE Aviation is already using the digital twin on its commercial and military technology. This is significant, considering the scale: an aircraft powered with the company's tech takes off somewhere in the world every 2 seconds. These planes ferry over 300,000 people at any given moment. However, the digital twin is not specific to aircraft engines. GE is already building digital doubles of power plants, wind farms, locomotives and other technologies.

But right now, there is no other civilian turboprop with its own digital twin or with the newer, easier controls like GE's ATP. "Turboprop engines have been the same for a very long time," Corkery says. "We are looking at the future, and the market is screaming for more capable aircraft with pilot cockpit simplification and personalized maintenance."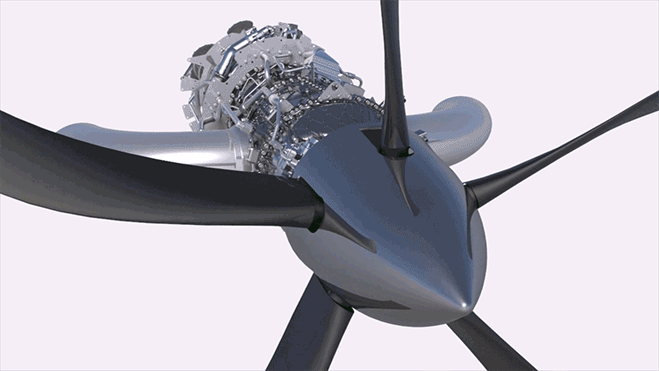 Categories
tags